Nothing beats listening to live music with friends on a warm summer night. Get out and explore Marin's music scene at some of our favorite venues. Here's the best live performances happening in August.
Jenny Kerr Band
August 4
Show 9 p.m. – $10
California's gifted Americana singer, songwriter and multi-instrumentalist weaves together the traditions of blues and honky tonk while retaining a voice singular and pure.
Jerry Hannan Band
August 4
Dinner reservations 5 p.m.–8 p.m./ Music 7 p.m.
Beloved Marin-based singer is perhaps best known both for being one half of the Mad Hannans, as well as the songwriter behind the song "Society," made famous by Eddie Vedder on the Into the Wild soundtrack.
Hot Buttered Rum
August 6
BBQ's on the Lawn Series
Doors 3 p.m./ Show 4 p.m. – $30
Hot Buttered Rum is a non-conventional six piece Bay Area bluegrass band with roots in Appalachia and branches in California. With the core members together over 20 years, they've honed their sound and their live show to be something out of this world.
The Sam Chase & The Untraditional
August 11
Show 9 p.m. – $15
San Francisco-based The Sam Chase entertains his audience with high energy folk music and unique songwriting.
Eddie Roberts and the Lucky Strokes
August 12
Doors 8 p.m./ Show 9 p.m. – $23
The New Mastersounds' guitarist and bandleader leans into his individual strengths in this band, and that sensibility is evidenced through his recruitment of Mississippi-based guitarist and vocalist Shelby Kemp as well as the Tampa Bay-based Galbraith sisters for a new tour de force ensemble.
Chris Shiflett (of Foo Fighters)
August 17
Doors 7 p.m./ Show 8 p.m. – $20
Punk veteran, Rock & Roll Hall of Fame inductee, Americana and rock singer, and modern day guitar hero for more than 25 years, Chris Shiflett has blurred the lines between genre and generation, balancing his full-band projects with a thriving solo career.
Hannah Juanita & Mose Wilson
August 17
Show 8:30 p.m. – $15
Hannah Juanita and Mose Wilson offer their audience a heavy, groovin' honky tonk show filled with heart melting harmonies — everything lovers of country, blues and Americana will enjoy.
Mike Hellman and Band with special guest Laura T Lewis
August 17
Show 7 p.m. – $10
Mike Hellman is an Americana country artist who hails from Santa Cruz. Singing songs with substance, conviction, and grit, Hellman is a well-known troubadour with a bent for the unconventional.
The Airplane Family
August 18 & 19
Doors 8 p.m. / Show 9 p.m. – $40
The Airplane Family reunites original and legacy members of Jefferson Airplane, Grateful Dead, Hot Tuna, Bob Weir's RatDog, David Crosby band, New Riders and JGB.
AJ Lee & Blue Summit (Cookout Concert Series)
August 19
Doors 4:30 p.m./ Show 6 p.m. – $20
The latest full length project of this world-renowned, Santa Cruz based bluegrass band entitled I'll Come Back debuted in August 2021, with national touring support of the record ongoing.
Steve Poltz (Cookout Concert Series)
July 16
Doors 4:30 p.m./ Show 6 p.m. – $30 advance tickets
Our beloved Steve Poltz is back to share his latest album Stardust & Satellites. This Nashville based songwriter has developed quite the cult following due to his exuberant performance style and eclectic solo catalog.
Eric McFadden
August 19
Show 9 p.m. – $10
Superstar guitarist Eric McFadden brings his new project Sgt. Splendor to Peri's for the very first time, featuring Kate Vargas and Angeline Saris!
Barry Sless, John Varn, Michael Pinkham, Tommy O'Mahoney
August 25
Show 9 p.m. – $20
The hottest new band out of Fairfax is this quartet of renowned Marin-based musicians — with The Lone Wolf opening, it promises to be a special night!
Pete Floyd
August 27
BBQ's on the Lawn Series
Doors 3 p.m./ Show 4 p.m. – $25
Pete Floyd is the premier Pink Floyd tribute band led by two Pete's, Pete Delaney and Pete Hale, both on guitar and vocals. Backed by Teal Collins and Paige Clem on harmonies and fresh from shows at Sweetwater, Felton, The Chapel, and the Novato Art and Wine Festival, this is a show you don't want to miss!
Dale Watson & His Lone Stars
August 27
Doors 4:30 p.m./ Show 6 p.m. – $30
Country star Dale Watson's latest album Call Me Insane was recorded in Austin with veteran producer Lloyd Maines and carries on in the tradition of Johnny Cash and Willie Nelson with his own brand of American roots music.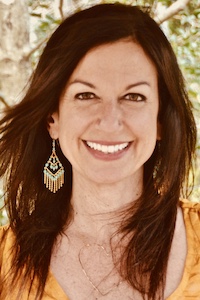 Emilie Rohrbach has taught music and theater to grades pre-school through 8th in San Francisco and Marin counties for the last twenty years. She has been a freelance writer for Divine Caroline for five years, and her writing has appeared in Narratively, Hippocampus, Common Ground, Travelers' Tales, and Marin Magazine, among others. She is passionate about Room to Read, Shanti Bhavan, and Destiny Arts and serves on the board of Knighthorse Theatre Company.