Octopi, or octopuses, or octopodes — any name works — are pretty amazing creatures. They squirt huge ink clouds to help them escape from predators, can change the color and opacity of their skin, some are even capable of detaching their arms while under attack, and then there's this. Makes you think twice about dipping them in mayo and going to town on a bowl full of them, doesn't it?
Typically, the waters around the Bay Area this time of year are perilous for our 8-armed friends — a favorite food of theirs is Dungeness crab, and crab season is upon us. Oftentimes, these guys come up in crabber's traps, sometimes eating all the catch. And sometimes, the fishermen retaliate by killing them or selling them to a restaurant. But fortunately, since 2005 the Aquarium of the Bay started a program to help these octopi by asking local fishermen to consider giving the Aquarium a call, instead. The Aquarium offers the octopus a safe new home with plenty of crab to feast on and since the program's inception, Aquarium of the Bay has successfully rescued over 30 octopuses from an otherwise hasty demise. If you want to find out more about these highly-specialized beings, head over to the Bay Model Visitor Center and take part in some cool non-culinary cephalopod centric activities like "octopus course" this weekend.
If You Go:
When: Saturday, January 23 from 11:30am to 2:30pm
Where: Bay Model Visitor Center 2100 Bridgeway, Sausalito
Cost: Free 
Please be aware that events may occasionally be cancelled or postponed by the promoter. We always suggest you contact the promoter or venue to confirm for a particular day.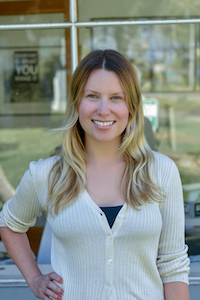 Kasia Pawlowska loves words. A native of Poland, Kasia moved to the States when she was seven. The San Francisco State University creative writing graduate went on to write for publications like the San Francisco Bay Guardian and KQED Arts among others prior to joining the Marin Magazine staff. Topics Kasia has covered include travel, trends, mushroom hunting, an award-winning series on social media addiction and loads of other random things. When she's not busy blogging or researching and writing articles, she's either at home writing postcards and reading or going to shows. Recently, Kasia has been trying to branch out and diversify, ie: use different emojis. Her quest for the perfect chip is never-ending.