Asian culture celebrations, music festivals, county fairs, beer fests and iconic rock performances offer plenty of opportunities for fun in the dog days of summer.
Through August 5 
Everybody
West Coast premiere of playwright Brandon Jacob-Jenkins' modern adaptation of the 15thcentury English morality play "The Summoning of Everyman." Presented by California Shakespeare Theater. 
Bruns Amphitheater (Orinda), calshakes.com
Through August 19 
When Pictures Speak: The Written Word in Japanese Art 
This rotating exhibit takes a deeper look at the combination of photos with words in Japanese art in order to celebrate the culture's poems and stories, express religious teachings and current events. 
Asian Art Museum (San Francisco), asianart.org
August 2 
Guardsmen Benefit Concert 
The Guardsmen, a group of San Franciscans who has dedicated itself to supporting at-risk youth since 1947, hosts its first-ever benefit concert featuring an 80s theme. 
August Hall (San Francisco), guardsmen.org
August 2 – 12
Sonoma County Fair
For 82 years, this fair has been known for its live horse races, a stunning flower show and innovations in family entertainment, including a new carnival in 2018. 
Sonoma County Fairgrounds (Santa Rosa), sonomacountyfair.com
August 3 – 26 
Music in the Vineyards 
Set over four weekends, the festival features notable chamber music performances staged at wineries and private estates in the Napa Valley. 
Various locations (Napa Valley), musicinthevineyards.org
August 4 
Galilee Harbor Maritime Day 
Sailors of all stripes will be fascinated by the historic vessels at this event, which also features dinghy races, boat tours and a boatbuilding demo. Enjoy fish 'n chips, homemade pies and other treats, plus enter to win a handcrafted skiff of your own. 
Galilee Harbor (Sausalito) galileeharbor.org
August 4 
Petaluma Music Festival 
As a benefit for Petaluma's public schools, the music festival features 15 bands on four stages, including Railroad Earth and Royal Jelly Jive. 
Sonoma-Marin Fairgrounds (Petaluma), petalumamusicalfestival.org
August 4 
Dusty Rhino Pre-Burn 
The crew behind the Dusty Rhino at Burning Man hosts a pre-playa dance party to raise funds for its annual gathering in the desert. 
Public Works (San Francisco), publicsf.com
August 4 – 5 
Nihonmachi Street Fair 
For 45 years, this "melting pot of street fairs" has been a celebration of Asian-Pacific American life and San Francisco culture, expressed through performances, art, music, food and community outreach.  
Japantown (San Francisco) nihonmachistreetfair.org
August 5 
Soulful Sundays Bay Area Edition 
The popular LA-based open mic and jam session comes to the Bay Area for day of independent artist performances. 
Complex Oakland (Oakland), soulfulofnoise.com
August 5 
Community Day at Fort Miley Adventure Challenge Course 
This tree course which utilizes cables, ropes and ladders is typically only available to large parties for team-building events, but on the first Sunday of the month, it is open to the public. Advance registration required. 
Fort Miley (San Francisco), pliprograms.org 
August 8 
The Gipsy Kings 
The Grammy Award-winning hit-makers meld deep-heated flamenco, rumba, salsa and pop genres – subsequently transporting their audiences to the south of France with flamenco guitars and booming Spanish vocals.
Luther Burbank Center for the Arts (Santa Rosa), lutherburbankcenter.org
August 8 
Summer Concert Series: Haulin' Oats 
Tribute band performs the songs of Darryl Hall and John Oates from the 70s and 80s, such as "Sara Smile," "Maneater" and "Out of Touch." 
Fremont Park (Menlo Park), menlopark.org
August 8 – 26 
Les Misérables 
Victor Hugo's epic tale of the downfalls and triumphs of the French Revolution era returns to San Francisco, told through the eyes of Valjean, Fantine, and Cosette. Prepare to have "I Dreamed a Dream" running through your head for days. 
Orpheum Theatre (San Francisco), shnsf.com
August 10 – 12 
Outside Lands Festival 
The Weeknd, Janet Jackson and Florence + The Machine headline this iconic music event featuring dozens of artists on multiple stages. And because it's San Francisco, the food is guaranteed to be a much-improved version of your typical festival fare.   
Golden Gate Park (San Francisco), sfoutsidelands.com
August 10 – 12 
Harry Potter and the Chamber of Secrets in Concert      
Immerse yourself in the magic as you watch a troublemaking house elf, a flying car, a giant talking spider and a mysterious diary – set to the musical score from the Harry Potter movie series.  
Davies Symphony Hall (San Francisco), shnsf.com
August 11
Facebook Festival Summer Jam 
Featuring live island-style and reggae music, craft beer and wine, a kids' zone, arts & crafts and street food trucks, this free community festival hosted by Facebook benefits local environmental and sustainability organizations.  
Facebook campus (Menlo Park),  fbinthecommunity.com
August 11 – 12
Gravenstein Apple Fair 
Eat an apple a day at this sweet little fair that celebrates the heirloom Gravenstein. The event, which originated in the early 1900s, features live music, craft vendors, food, cider, microbrews and plenty of apples to buy and take home. 
Ragle Ranch Park (Sebastopol), gravensteinapplefair.com
August 17 
Rodriguez
Musical performance by the self-taught guitarist who goes only by his surname and has one of the most intriguing stories in the music industry, as told in the Oscar winning documentary, "Searching for Sugar Man." 
The Warfield (San Francisco), thewarfieldtheatre.com
August 18 
Bay Area Brew Fest 
Beer, beer and more beer. 70 breweries will be serving more than 200 types of the sudsy stuff, alongside a food truck alley because, hey, you need something to soak up all that beer. 
Pier 35 (San Francisco),bayareabrewfestival.com
August 18 – 19
Polk Street Blues Festival 
Free street festival with two stages features blues musicians, a merchant marketplace, arts and crafts and food booths. 
Polk Street between California and Post (San Francisco), sresproductions.com
August 25 
Marin Women in Jazz: Deborah Winters and Daria
An evening of enchantment presented by two of Marin's finest female jazz vocalists. 
Showcase Theater at Marin Center (San Rafael), marincounty.org
August 25 
Blues, Brews and BBQ 
A feast of America's blues music on three stages, micro-brewed beer, and homemade barbecue slathered in mouth-watering sauces. 
Downtown Napa (Napa), donapa.com
August 26 
Joe Pug 
The folk-rock singer and songwriter with the cartoonish name is known for not only his music but his uninhibited CD distribution methods that helped push him into the spotlight. 
Hopmonk Tavern (Novato), hopmonk.com
August 26 
Origami Palooza 
Learn from origami experts how to make colorful birds, frogs and other creatures out of paper, as well as paper airplanes which can go the distance. Featuring an origami contest for the experts. 
Japantown Center (San Francisco), japancentersf.com
August 25 – 26 
San Jose Reptile Show 
Slithery creatures may or may not be your thing, but this show is as much about reptile education as it is about offering snakes, frogs, turtles and other amphibians for sale.  
Santa Clara Fairgrounds (San Jose), sanjosereptiles.com
August 29 
Rod Stewart with special guest Cyndi Lauper 
The "Do Ya Think I'm Sexy" singer still has it going on at 73, and he'll strut his stuff along with 80s songstress Cyndi Lauper during the sole Bay Area appearance of the duo's summer tour.   
Shoreline Amphitheater (Mountain View), rodstewart.com
Through September 3 
Inflatable: Expanding Works of Art 
This indoor-outdoor exhibit is packed with air-filled ephemeral artwork that reinvents the idea of what a balloon can be.  
Exploratorium (San Francisco), exploratorium.edu
Ongoing 
Through September 30  
Truth and Beauty: The Pre-Raphaelites and the Old Masters 
The first major museum exhibition to juxtapose examples by the Pre-Raphaelite Brotherhood against the idealized figures popularized by Raphael and other High Renaissance artists.
Legion of Honor (San Francisco), famsf.org
Through October 21
BigPicture 
This annual photography exhibit at the California Academy of Sciences highlights the best in wildlife and conservation photography from around the planet, including submissions from two Bay Area photographers.  
California Academy of Sciences (San Francisco), calacademy.org
Through December 14
Second Friday Art Walk 
Venture along Fourth Street in San Rafael the second Friday of each month and step into galleries, bookstores, open studios and stores to see local art and enjoy refreshments and live music. 
Fourth Street (San Rafael), artworksdowntown.org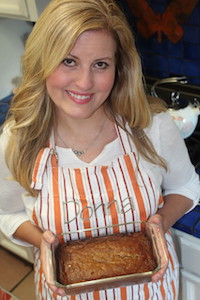 A freelance writer in Marin who writes about family, kids and parenting, Glass is the mother to one son, one dog and a hamster named Miss Geri. When she's not writing, trekking up steep hills in Marin or driving her kid to sports practice, she and her family spend time in their tiny cabin in Lake Tahoe. She avidly supports the California Academy of Sciences, a world class science museum and research institution, and the Institute on Aging which provides much needed services to Bay Area seniors and disabled adults. Glass is obsessed with baking the perfect loaf of banana bread, something she makes so often she no longer needs to look at a recipe card.