6.1 The Brothers Comatose– The Fillmore– www.thefillmore.com– Doors 8:00/ Show 9:00 – $22.50
One of my favorite five-piece string bands, this show is the perfect start to June. A little bluegrass, country, and rock and roll, these guys have released three successful albums – their latest music in 2017-2018 was released by our local legend John Vanderslice.
6.1 Ray LaMontagne with Neko Case– The Greek Theatre– www.thegreekbarkeley.com– Doors 6:00/ Show 7:30 – $45-$99.50
This is the best combo I could think of for an outdoor show at The Greek– both singer-songwriters are gifted with some of the best voices and lyrics around. We know LaMontagne's music – 5 of his 6 studio albums have reached Top 10 on Billboard's Rock Albums. His latest album, Part of the Light, was released May 18. Neko Case has been described by Rolling Stone as "one of America's best and most ambitious songwriters," and her hits include, "Hold On, Hold On," and "I Wish I Was the Moon."
6.2 Zigaboo Modeliste and the New Aakesstra– Freight and Salvage– www.thefreight.org– Doors 7:00/ Show 8:00 – $16-$20
Described as a "master drummer and New Orleans legend," Zigaboo is an integral part of the funk band, The Meters, and has also played with Keith Richards, Robert Palmer, and Dr. John. Get ready to dance!
6.3 Glen Phillips– Hopmonk Tavern, Novato –  Doors 5:00/ Show 6:00 – $25-$48
Glen is best known as the lead singer of the band Toad the Wet Sprocket, whose hits include, "Walk on the Ocean" and "All I Want." Did you know he started that band at 15 and they were signed at 17? Kinda shows you the level of talent you're about to watch! My favorite music of his includes his collaboration with Nickel Creek in 2004 as Mutual Admiration Society – that album is definitely worth a listen! 
6.3 Lord Huron– Fox Theater– www.thefoxoakland.com– Doors 7:00/ Show 8:00 – $38.50 SOLD OUT
I love the haunting rock sound of Lord Huron. Their hits include, "The Night We Met," and "Wait by the River." Their latest album Vide Noiris out now. Definitely worth trying to get tickets! 
6.5-6.6 Yo La Tengo– The Fillmore– www.thefillmore.com– Doors 7:00/ Show 8:00 – $29.50
This fantastic indie rock band from New Jersey is gracing The Fillmore stage two nights in a row. With 14 albums under their belt, Yo La Tengo is sure to entertain us with their eclectic originals and wild take on cover songs.  
6.7 Eric McFadden– The Sweetwater– www.sweetwatermusichall.com– Doors 7:00/ Show 8:00 – $14-$17
Eric is a rock guitar superstar! Besides touring the globe as a solo artist, he has played with George Clinton, Eric Burdon, and Stockholm Syndrome, among others.
6.7 Chris Trapper –Neck of the Woods– www.neckofthewoodssf.com – Show 8:30 – $15-$20
Chris has been a favorite musician of mine for years and I've written about him a lot  – you can also check out my interview with Chris on my blog. Listen to "'Til the Last Leaf Falls," "Keg on My Coffin," "The Accident,"…really, trust me, check him out in person. Seeing him in a smaller venue like this allows you to really sink into his music and stories. Can't wait for this show! 
6.8  Nicki Bluhm – The Independent– www.theindependentsf.com– Show 9:00 – $25
Nicki Bluhm is on the level of Bonnie Raitt and Susan Tedeschi in terms of soulful singer-songwriting. I love this girl – someone told me I looked like her once and I couldn't feel my feet on the ground for days. Check out her Van Sessions on YouTube, and her latest album, To Rise You Gotta Fall. 
6.9 Blue Rose Benefit with The Mother Hips. Jackie Greene, Jason Crosby – The Fillmore– www.thefillmore.com– Doors 8:00/ Show 9:00 – $40
This. Is. Gonna. Be. Fun. Local artists The Mother Hips are releasing their first album in five years, and to celebrate they've brought superstars Jackie Greene and Jason Crosby on board. Proceeds go to The Blue Rose Foundation, a non-profit that offers scholarships to at-risk families in the Bay Area. For more information, check out www.bluerosesonoma.org
6.9-6.10 Novato Art and Wine Festival – www.kcturnermusic.com– Saturday & Sunday 10-6, FREE
Wow. Local producer KC Turner has given us an out-of-this-world line-up for FREE. June 9th's artists include The Sam Chase, The Mad Hannans, and Birds of Chicago, and Sunday's line up features The Coffis Brothers, Diego's Umbrella, and Con Brio! 
6.10 Vetiver– The Chapel– www.thechapelsf.com– Doors 7:00/ Show 8:00 – $20
This San Francisco band will be playing their hit 2008 album, "Thing of the Past," in full. Vetiver has toured with the likes of Fleet Foxes, The Shins, and Wilco, but they are an established folk band in their own right.
6.11-6.13 Green Leaf Rustlers– The Sweetwater– www.sweetwatermusichall.com– Doors 7:00/ Show 8:00 – $44.75-$49.75
A collaboration that includes Chris Robinson (The Black Crowes), Barry Sless, Greg Loiacono, Pete Sears, and John Molo, we're lucky they are playing for three nights. What I love best is the hint of what's in store as delivered on Sweetwater's website: "From the sage smoke and mists of Marin come your local purveyors of cosmic Cali country music playing the dusty country classics of your dreams."
6.13 Dirty Dozen Brass Band Show– The Independent– www.theindependentsf.com– 8:00 – $25
This New Orleans based brass band got its start in 1977 and reinvented the brass band style by "incorporating funk and bebop." They are credited for reviving and popularizing the Nola brass sound. Their shows at The Independent often sell out, so don't wait to get your tickets!
6.13 Justin Townes Earle– Freight and Salvage– www.thefreight.org– Doors 7:00/ Show 8:00 – $30-$75
The son of country artist Steve Earle, and named after Townes Van Zandt, Justin is connected to some pretty intense music legends. After playing keyboards and guitar in his father's band, The Dukes, he developed his own style and released his first EP in 2007. Since then, he's played with the likes of Gillian Welch, David Rawlings, Old Crow Medicine Show, and The Felice Brothers. He's received several Americana Music Awards.
6.15-6.16 Kimock and Friends– The Sweetwater– www.sweetwatermusichall.com– Doors 8:00/ Show 9:00 $35-$40
Steve Kimock is a super-talented guitar player, and his music has spanned over four decades. I also love him because he's from my hometown of Bethlehem, Pa! Pair him with the gorgeous melodies of Leslie Mendelson and the rest of his friends, and you're in for a wild ride.
6.16 – Son of Town Hall featuring David Berkeley– The Lost Church– Show 8:30 – $20-$25
There are few singer-songwriters as witty and genuine and talented as David Berkeley. He read at Studio 333's "Why There Are Words," years ago because, while living with his wife and kids in Tralonca (a small village in Corsica) so she could finish her PhD in anthropology, he wrote a book of short stories and an album to go with it. (Because, why not?) He had people crying from laughing and then crying from the sentiment of his music, all in 5-7 minutes time. This guy is mesmerizingly gifted in his craft.
6.16 – Keaton Simons– Jessup Cellars Tasting Gallery (Art House Sessions)– www.jessupcellars.com– Show 7:30 – $45
Another beloved favorite of mine, you can check out my interview with Keaton on my March blog. Songs of his that I adore include, "123 Go," and "When I Go," which was featured on the TV show SUITS.  Not only is he extraordinarily talented, he's one of the kindest, most interesting, genuine musicians I know – feel free to go up and give him a hug.
6.21 Robert Plant and the Sensational Shape Shifters– The Greek Theatre– www.thegreekberkeley.com– Doors 6:00/ Show 7:30 – $59.50 – $159.50
Robert Plant is continuing to make stellar music after his days fronting Led Zeppelin. Carry Fireis the latest album by this band, and they just finished the first sold out leg of their tour to incredible acclaim. Carry Firewas also one of Rolling Stone's"50 Best Albums of 2017."
6.22 Trampled by Turtles– The Fox Theater– www.thefoxoakland.com– Doors 7:00/ Show 8:00 – $29.50
This is a favorite bluegrass band that I've written about before. They've released 8 albums, three of which have reached Billboard's number one. Their newest album Life is Good on the Open Road came out in May and is available to listen to on their website, www.trampledbyturtles.com.
6.22-23 Zepparella– The Sweetwater – www.sweetwatermusichall.com– Doors 8:00/ Show 9:00 – $22-$25
The sexiest cover band around. These women have so much talent and power you almost forget about the original band, Led Zeppelin! If you haven't seen Zepparella, you need to check this show out. These musicians prove women can do everything men can do – and yes, some are in high heels.  
6.23-6.24 Shawn Colvin – Freight and Salvage– www.thefreight.org– Doors 7:00/ Show 8:00 (Sunday Doors 6:00/ Show 7:00) – $54-$145
The music of Shawn Colvin and Dave Matthews provided the soundtrack to my college years – am I dating myself here? "Shotgun Down an Avalanche," "Steady On," "Round of Blues," "Sunny Came Home," and her cover of "Crazy," – these songs are forever imprinted on my heart. 
6.27 Ramana Vieira– Freight and Salvage– www.thefreight.org– Doors 7:00/ Show 8:00 – $20-$24
From Ramana's website, "Musically, fado is characterized by poetic lyrics related to the darker elements of love, loss, redemption, and occasionally humor." Ramana is extraordinary. She finds a way to make traditional Portuguese Fado accessible to a broader audience with the rich texture of her voice. If you aren't familiar but are curious, this will be a fascinating and beautiful night of music.
6.28-6.30 moe. with Phil Lesh– Terrapin Crossroads–www.terrapincrossroads.net– Doors 7:00/ Show 8:00 – $45
moe. is a jam band that formed in Buffalo in 1989. Their music is often compared to Phish and Widespread Panic, and they've opened for such legends as The Allman Brothers and The Who. 
6.29 Red Molly– Freight and Salvage– www.thefreight.org– Doors 7:00/ Show 8:00 – $24-$28
Molly Venter and I met at an open mic in Fairfax over ten years ago, and I was mesmerized by her voice. Enraptured. If you'd like to hear her solo, check out "Shaky Ground." Then she joined up with Laurie MacAllister and Abbie Gardner and the result is gorgeous three part harmonies and an engaging blend of original and cover songs. They are back after a short hiatus – catch them in this intimate venue before they move on to bigger stages.
6.30 Steve Poltz– Swedish American Hall– Show 8:00 – $20-$25 
If you want a night of incredible singer-songwriting from a guy who will also make your belly ache from laughing, this is your show. In an intimate setting and with The Sam Chase opening, this is gonna be fun.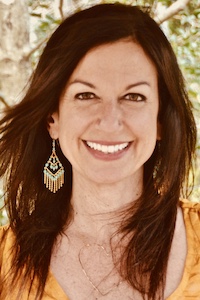 Emilie Rohrbach has taught music and theater to grades pre-school through 8th in San Francisco and Marin counties for the last 20 years. She has been a freelance writer for Divine Caroline for five years, and her writing has appeared in Narratively, Hippocampus, Common Ground, Travelers' Tales, and Marin Magazine, among others. She is passionate about Room to Read, Shanti Bhavan, and Destiny Arts and serves on the board of Knighthorse Theatre Company.