There is something unusual happening in Marin. Unusual in itself is not unusual – but what surprised me is the proliferation of really talented boys here who know how to dance. As a mother of two girls – I am not apprised of what the other gender is doing these days and I certainly didn't expect to see so many really talented, athletic ones own the stage at the latest Roco Dance performance at the Marin Center in San Rafael. Billy Elliot would be in heaven here, or quite upset by the competition. Kudos goes to Annie Rosenthal Parr, professional dancer and owner of Roco Dance studio in Mill Valley and Fairfiax, currently teaching more than 150 boys along with hundreds of girls how to dance. According to Parr these boys are serious about their craft -taking traditional dance classes to strenghen their hip hop moves (the "tights not required" rule probably helps too). Basically Parr and her staff are passing on the passion and know how of hip hop, modern and contemporary dance to the next generation. Hence when it came time to interview someone for our May Q&A, Parr, mother of two (I'm always looking for a Mother's Day angle in May) was an easy choice. Since this article is usually only one page (usually 300-ish words), which includes an intro and questions and photo, I wanted to share the full interview and a few outtakes from the photo shoot, plus a couple shots I took with my iphone when I showed up at the studio to take test shots. When I showed up at Roco, Rennie Harris, (yes, he has a link because he has gone to the White House as an ambassador of Hip Hop) was there visiting. Back to the article, it's not easy to capture a dancer mid-air, luckily Tim Porter stepped up and captured the moment.
Rennie Harris and Annie Rosenthal Parr
Interview: Uncut
What is it like raising two daughters in the town you grew up in? Easy and daunting. I lived a few different places as a kid. When I got to Mill Valley in middle school, it felt the most like home. I wanted my kids to be able to run through the redwoods and make forts; this was important to me.
Biggest challenges in the past 20 years? Staying on top of the growth of the business while raising kids.
Biggest rewards? Providing an inspirational, creative second home for so many people. So many of my students have returned to RoCo as adults and either continued to take classes or worked as instructors.
How many RoCo kids have you put on the Marin Civic Center stage? Umm — thousands and thousands.
Why the name RoCo? I purchased Studio M from Loretta Lloyd and changed the name to Studio Dance & Fitness. Bad name. I changed it again to RoCo Dance and Fitness a year later when we did our first performance. RoCo stands for Rosenthal and Company, which was the name of my first dance company.
Any "dance moms" at the studio? No, we don't do competitions, we do performances — big difference.
How has RoCo evolved in the last 20 years? In 1993 RoCo was an adult-only dance and fitness studio with 2,400 square feet, five teachers, 24 classes a week and 150 students. In 2013 we have two locations [Mill Valley and Fairfax], eight studio spaces — 10,000 square feet total — 35 teachers, 200 classes weekly and nearly 1,500 students.
What keeps you dancing? It is still my primary medium to express who I am today and who I was 30 years ago.
On the business side, what has been your smartest move? Being serious about developing a youth program.
What business decision would you not make again? I would not get too dependent on any one teacher or employee.
Any plugs for alumni who have gone on to dance professionally? We'll see where my daughter ends up.
Did your daughters have a choice not to dance? Yes, absolutely. I am not invested in them becoming dancers. They have always wanted to be at the studio every day after school and love dance and performing. They also both play soccer and ski.
What do you like about doing business in Tam Valley? There are not many spaces in Marin that are conducive to dance studio use. Tam Valley has easy access from the highway, ample parking, moderate rent as compared to downtown and close proximity to schools. I hate fog. That is my only complaint. But that is why sunny Fairfax is so great.
Favorite pizza in Marin? Arizmendi Bakery in San Rafael.
Your favorite drink and where you like to drink it? Moscow mule while camping or the "Tim Parr" drink at Cottonwood Restaurant in Truckee.
Do you ever go out dancing? Only by accident and those times are really fun.
Tell us about Peter. To celebrate RoCo's 20 years, we are creating a modern, eclectic story based on Peter Pan. The show also celebrates the now 100-or-so boys dancing at RoCo. It has been a major goal and focus for me over the years to engage boys in dance in a way that they could identify with. It seems to be working.
Do you have advice to people starting a business in Marin? Is the product or service you are offering relevant or needed in the community you are serving? I don't think the greater population of Marin is trendy. From the outside you might think it is because there is so much wealth here. What works in L.A. or New York won't necessarily work in Marin.
Shout-out to the person who inspired you to open your own dance studio 20 years ago? My dad. Thanks, Dad.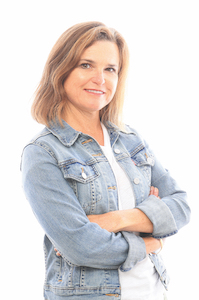 Mimi Towle has been the editor of Marin Magazine for over a decade. She lived with her family in Sycamore Park and Strawberry and thoroughly enjoyed raising two daughters in the mayhem of Marin's youth sports; soccer, swim, volleyball, ballet, hip hop, gymnastics and many many hours spent at Miwok Stables. Her community involvements include volunteering at her daughter's schools, coaching soccer and volleyball (glorified snack mom), being on the board of both Richardson Bay Audubon Center. Currently residing on a floating home in Sausalito, she enjoys all water activity, including learning how to steer a 6-person canoe for the Tamalpais Outrigger Canoe Club. Born and raised in Hawaii, her fondness for the islands has on occasion made its way into the pages of the magazine.