September ushers in some of the best weather of the year in Marin just in time for the kids to go back to school. It's the perfect time to go outdoors and enjoy the fruits of our 'summer,' such Oktoberfest, San Rafael's popular PorchFest, the Mill Valley Arts Festival and outdoor running events in Tiburon. It's also the the season for San Francisco's symphony and opera opening galas, Chinatown celebrations and music festivals including Hardly Strictly Bluegrass. Here's what we know is happening this month in 2023.
Based on the iconic '70s TV show — Soul Train — that brought Black music, dance, and style into every living room in America, the world premiere of this Broadway-bound musical is a journey back to 1971's Chicago, when Black entrepreneur and radio DJ Don Cornelius transformed the pop culture landscape.
The 101st season opening night features a concert with superstar tenor Roberto Alagna and soprano Aleksandra Kurzak along with the San Francisco Opera Chorus and Orchestra, followed by an after-party.
Richie's anticipated 2023 Sing A Song All Night Long tour with special guests Earth, Wind & Fire makes a one-night-only stop in San Francisco.
The intimate annual music festival staged high above San Francisco Bay returns to the slopes of Mount Tam. This year's soundtrack features performances from cosmic folk-rock storytellers Lord Huron, spellbinding Americana songstress Sierra Ferrell, captivating modern-day troubadour Kevin Morby, a special reunion of acclaimed Bay Area music collective Brokedown in Bakersfield, and Marin County's own beloved funkmasters Vinyl. Recently, Sound Summit funded the restoration of the Steep Ravine Trail, the mountain's most popular hiking path which had been closed to the public for more than six months.
Explore Vallejo's waterfront, promenade and historic coal sheds while taking in two days of music on two stages. The solid lineup includes 80s fave Morris Day and the Time plus Fantastic Negrito, The California Honeydrops and Con Funk Shon.
Choose the 5K or 10K distances and run along Tiburon's stunning waterfront to raise funds for The Ranch, Belvedere-Tiburon's joint recreation program.
Pull on some lederhosen and head over to Schroeder's who will honor the German tradition of marriage festivals (and daytime drinking) with a block party, complete with live music, German beer and bites, and beer games like stein chugging, stein holding, and more.
As part of its centennial celebration for Steinhart Aquarium, the California Academy of Sciences is organizing a Claude-themed scavenger hunt in iconic spots all over San Francisco, with the big winner receiving a yearlong membership to the museum and a giant Claude stuffed animal.
Hear ye, hear ye, hear ye! The Joust, performances by Rules of the Duel, those giant turkey legs, and plentiful era-specific costumes by visitors may or may not lead to spontaneous cosplay on the fairgrounds in Hollister, through October 22.
This year's free event features 62 local bands performing everything from gypsy jazz to Americana on 22 different porches. Enjoy gourmet food trucks or bring a picnic lunch to eat at Gerstle Park.
Don Juan opens the program, followed by Gustav Mahler's Songs of the Wayfarer featuring baritone Simon Keenlyside. The program also includes Anders Hillborg's Rap Notes, with live rappers squaring off against artificial intellingence-generated verse.
The redwood grove at Old Mill Park will once again host more than 130 juried artists in 15 media categories at the 65th iteration of the fair that includes live music, a children's program and food vendors, through September 24.
For two days, Grant Avenue between California and Broadway in San Francisco's Chinatown will be filled with arts, crafts and food vendors (mooncakes!), live music, a Bruce Lee inspired costume contest, dragon dancing and opening and closing parades.
Electronic music and dance music fans get their own festival from the Outside Lands promoters, featuring an eclectic lineup of bands at Pier 80 in San Francisco's Mission Bay.
---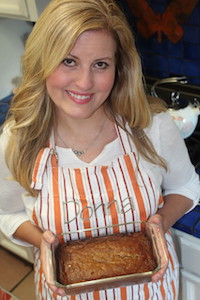 Donna Berry Glass is a freelance writer, editor and communications professional in Marin. When she's not writing, hiking up steep hills, driving her kid to sports practice or whipping up her famous banana bread, she and her family spend time in their cabin in Lake Tahoe. She avidly supports the California Academy of Sciences, a world class science museum and research institution, and Cedars which is heart, home and family to many of Marin's developmentally disabled adults.