Located just outside Petaluma on Marin's northernmost coast, this ranch is open to visitors for apple and pear picking every Sunday from mid-August to the end of October. Chileno Valley Ranch grows nearly 20 varieties of these fruits, which ripen at different times during the season. On any given U-pick day, three or four varieties will usually be ripe. It's a popular activity, so reservations are required and they're bookable online. The farm's grass-fed beef and local bounty like Nicasio Valley Cheese, Bloom Bee Honey and Chileno Valley Olive Oil are also for sale.
This 14-acre family farm in Sebastopol offers apple picking via a U-pick CSA (Community Shared Agriculture) program. Picking is members only, though you are automatically a member for a year when you buy a case of the farm's juice for $40. Apples each season include McIntosh, Gala, Gilbert Golden, Jona Gold, Fuji and Rome, the latter two in October. Membership sign- up happens weekends from 10 a.m. to 3 p.m. or by appointment during the week.
Depending on availability of ripe apples, picking season is typically September through early December at this family-run Sebastopol ranch. Along with Gravenstein, Golden Delicious and Rome apples and pears, it produces Apple-A-Day apple juice, winner of numerous Sonoma County Harvest Fair awards. Fresh cider is also for sale during U-pick season. Dress appropriately for farmyard walking. On-site picnic tables are available for lunch.
Photos courtesy of iStock.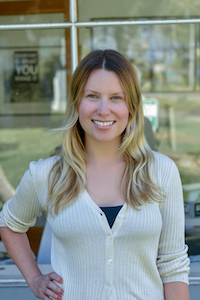 Kasia Pawlowska loves words. A native of Poland, Kasia moved to the States when she was seven. The San Francisco State University creative writing graduate went on to write for publications like the San Francisco Bay Guardian and KQED Arts among others prior to joining the Marin Magazine staff. Topics Kasia has covered include travel, trends, mushroom hunting, an award-winning series on social media addiction and loads of other random things. When she's not busy blogging or researching and writing articles, she's either at home writing postcards and reading or going to shows. Recently, Kasia has been trying to branch out and diversify, ie: use different emojis. Her quest for the perfect chip is never-ending.