Even an award-winning chef and successful restaurateur can misread his audience. And apparently, this is exactly what happened 23 years ago to Michael Mina, the then-rising star of the San Francisco hot spot Aqua, when he made his first Thanksgiving meal for his girlfriend, Diane, and her mother, Judi Tirado. Judi, described by her daughter as "five-foot-nothing and 95 pounds with a keen sense of humor," had already developed a great rapport with her future son-in-law — so she didn't hold back on her opinion of his "highfalutin" menu.
"I might have been trying a little too hard to impress Diane and her mother," Michael says, smiling. "I made lobster ravioli and put fancy fruit in the stuffing, and I made squab breast with cornbread. I can remember the disappointment that it wasn't traditional turkey. I never made that mistake again!" What he learned that day was in order to have a successful Thanksgiving meal, he had to keep it simple and stick to tradition.
Tradition, the Egyptian-born Mina learned at Mount Stewart elementary school in Ellensburg, Washington, was the lesson obtained from the spirit of the meal of thanks shared by pilgrims and Indians. "It really is a wonderful holiday," he says. "It's all about getting together with family and friends and sharing the bounty of our harvest."
And in West Marin, the harvest is bountiful: Most items on the menu come from nearby ranches and farms, if not his own 1,200-square-foot garden on the family's three-acre estate. This year is an extra-special affair, as it marks the first holiday season in their new home since moving from Novato in July.
As could be imagined for a chef with 18 restaurants, Michael enlists help with the preparations. "I usually get a call from Chef on the Tuesday before Thanksgiving for our shopping list," says Diane. (She only calls him "Michael" when he's in trouble.) "It used to drive me crazy, but now I'm used to it, and I know it always works out."
Guests chip in, too. Over the years, the Mina Thanksgiving celebrations have turned into an open house for friends, family and colleagues, and as a guest, you are first offered a choice of beverage — most opt for Diane's signature Bloody Mary — and are then assigned a task. "When our guests are involved in the dinner prep," says Diane, "it makes them feel more relaxed, and I think they enjoy the fact that they have contributed to this grand meal. Some of our guests even say, 'Wow! I didn't realize how much was involved in preparation.'"
San Rafael resident Dale Schumacher, sales manager at RAB Motors and longtime family friend, has been in attendance for the past 10 years. "I have cooked crab cakes and grilled bread and other items," he says. "I have riced and helped finish Michael's famous Crushed Potatoes. Mostly I help serve and clear, as do about a quarter of the guests. There is always interesting prep work and plenty of time to question Chef on how various items are prepared and finished. Certainly, if you have no interest in food or wine, this might seem like work. But of course for me, it is heaven on earth."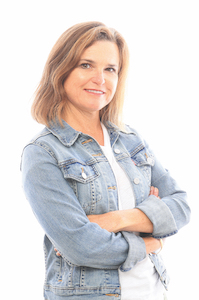 Mimi Towle has been the editor of Marin Magazine for over a decade. She lived with her family in Sycamore Park and Strawberry and thoroughly enjoyed raising two daughters in the mayhem of Marin's youth sports; soccer, swim, volleyball, ballet, hip hop, gymnastics and many many hours spent at Miwok Stables. Her community involvements include volunteering at her daughter's schools, coaching soccer and volleyball (glorified snack mom), being on the board of both Richardson Bay Audubon Center. Currently residing on a floating home in Sausalito, she enjoys all water activity, including learning how to steer a 6-person canoe for the Tamalpais Outrigger Canoe Club. Born and raised in Hawaii, her fondness for the islands has on occasion made its way into the pages of the magazine.