Have you been toying with the idea of having an evening picnic? A romantic affair, somewhere more isolated and removed, while summer's decent(ish) weather is still upon us. Of course you have. And guess what? If you decide to have said picnic in the next few days, you're going to be in for an added treat. The annual Perseid meteor shower, which has started just as it does every August, should be at its best Wednesday night during the monthly new moon, when the lunar orb is absent, the sky is dark and only the stars light the sky. The peak of the shower is expected at around 1 a.m. on Thursday, but you can expect to see a lot of action after sundown Wednesday night and well into Thursday morning.
There is a slight catch –- since the meteors fly very quickly it's advised to get as far from city lights as possible. Fortunately, with Marin's famed open spaces, places that match this description are not uncommon. Consider a West Marin jaunt to Bolinas or Point Reyes, or maybe Novato to get the best views. One thing you shouldn't do? Bust out the binoculars. Foothill College's chairman of astronomy, Andrew Fraknoi, explains, "Restricting your view to a small part of the sky makes it more likely that you will miss many of the meteor flashes."
If you do end up making it out to view these celestial flashes, you may wonder why they garnered such an unsavory term. Well, because they are actually particles of dirt and dust shed from the comet Swift-Tuttle as it flies around the sun in its 133-year orbit. When Earth in its orbit passes through the stream of those particles, many of them reach the top of Earth's atmosphere and flash in a streak as they burn up. So while the name "cosmic garbage" works, I personally see the meteor shower more like "cosmic compost," because they aren't really going to waste –– we get something back.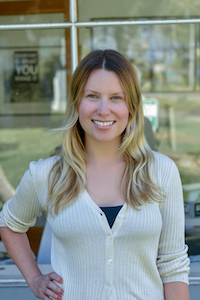 Kasia Pawlowska loves words. A native of Poland, Kasia moved to the States when she was seven. The San Francisco State University creative writing graduate went on to write for publications like the San Francisco Bay Guardian and KQED Arts among others prior to joining the Marin Magazine staff. Topics Kasia has covered include travel, trends, mushroom hunting, an award-winning series on social media addiction and loads of other random things. When she's not busy blogging or researching and writing articles, she's either at home writing postcards and reading or going to shows. Recently, Kasia has been trying to branch out and diversify, ie: use different emojis. Her quest for the perfect chip is never-ending.