At best, going to art exhibits is an inspiring and engrossing experience that stays with you long after you've left the gallery and museum, affecting you in ways that are hard to quantify. At worst, you stare at some paint splatters, aghast at the fact that this warranted a show and hopefully have a friend to laugh at the whole thing with. What helps you maximize your visit is having some context, which is exactly what the Novato Museum is providing. In this Saturday's presentation, museum docent Alfred Escoffier will discuss the works by Ed Ruscha currently on exhibit at the de Young Museum through October 9. The exhibition includes 99 works showing Ruscha's iconic subjects, from gas stations to the Hollywood sign, across a wide range of media. Did you know that Ruscha is originally from Oklahoma? Did you know that he currently serves on the board of SFMOMA? Find out more this weekend.
If You Go:
When: Saturday, August 20 from 11am to 12pm
Where: Novato Library 1720 Novato Blvd Novato, CA
Cost: Free
Please be aware that events may occasionally be cancelled or postponed by the promoter. We always suggest you contact the promoter or venue to confirm for a particular day.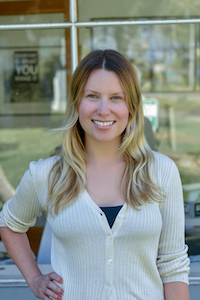 Kasia Pawlowska loves words. A native of Poland, Kasia moved to the States when she was seven. The San Francisco State University creative writing graduate went on to write for publications like the San Francisco Bay Guardian and KQED Arts among others prior to joining the Marin Magazine staff. Topics Kasia has covered include travel, trends, mushroom hunting, an award-winning series on social media addiction and loads of other random things. When she's not busy blogging or researching and writing articles, she's either at home writing postcards and reading or going to shows. Recently, Kasia has been trying to branch out and diversify, ie: use different emojis. Her quest for the perfect chip is never-ending.