Marin County has been busy making many climate change-friendly improvements in an effort to lower its carbon footprint. Committed to sustainability and environmental preservation for years, the pandemic has not slowed the County's behind-the-scenes work to meet their Climate Action Plan goals.
Recently, the Department of Public Works installed 31 new charging stations for public use at the Civic Center, bringing the total public charging stations at the campus to 45 — a significant feat since the County's first Toyota Prius purchase in 2002. Countywide, inefficient gas-powered vehicles in the fleet have been phased out with eco-friendly alternatives whenever possible and gas-powered leaf blowers, mowers, brush cutters, hedgers, saws, other landscape equipment and small off-road engines are being replaced with zero-emission options.
Steps like these as well as promoting fuel-efficient vehicle purchases and commute alternatives for employees aim to meet the Climate Action Plan for 2030. Here are some other numbers about the County's work:
18 chargers for the County fleet at Civic Center
25% hybrid fleet in Marin
Solar powered garage since 2003
68 public charging stations at County facilities
Read about some other Marin organizations working to help the environment here.
---
How to help:
Consider supporting one of these local nonprofits that urgently need support during the pandemic.
---
More from Marin: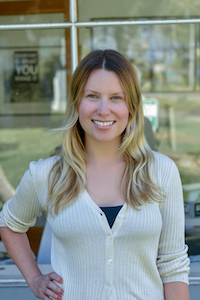 Kasia Pawlowska loves words. A native of Poland, Kasia moved to the States when she was seven. The San Francisco State University creative writing graduate went on to write for publications like the San Francisco Bay Guardian and KQED Arts among others prior to joining the Marin Magazine staff. Topics Kasia has covered include travel, trends, mushroom hunting, an award-winning series on social media addiction and loads of other random things. When she's not busy blogging or researching and writing articles, she's either at home writing postcards and reading or going to shows. Recently, Kasia has been trying to branch out and diversify, ie: use different emojis. Her quest for the perfect chip is never-ending.