It's doubtful that San Anselmo's Barry Spitz thought his 1990 self-published book Tamalpais Trails would go on to sell 25,000 copies, yet that's exactly what happened. Going to extremes to get the job done, Spitz measured every trail with a wheel, a task that proved to be quite a challenge on some of the steeper paths like the Dipsea. Now, six editions and more than a quarter-century later, the well-known and respected book has received another honor — being published by the Parks Conservancy in association with the One Tam initiative. The seventh printing, newly christened Mount Tamalpais Trails, offers hikers a comprehensive guide to the entire One Tam (the community campaign by the new Tamalpais Lands Collaborative) region, expanding north into Pine Mountain and the Bolinas Ridge, as well as the Randall and McCurry trails, and south into Green Gulch. "It's a revered mountain and if I had a hand in helping protect it and open it to people, then I'd feel very honored," says Spitz. Meet the man behind the book and get a copy signed on National Trails Day, June 4, at Book Passage in Corte Madera.
This article originally appeared in Marin Magazine's print edition under the headline: "Famous Guide Revamped."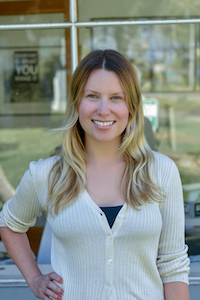 Kasia Pawlowska loves words. A native of Poland, Kasia moved to the States when she was seven. The San Francisco State University creative writing graduate went on to write for publications like the San Francisco Bay Guardian and KQED Arts among others prior to joining the Marin Magazine staff. Topics Kasia has covered include travel, trends, mushroom hunting, an award-winning series on social media addiction and loads of other random things. When she's not busy blogging or researching and writing articles, she's either at home writing postcards and reading or going to shows. Recently, Kasia has been trying to branch out and diversify, ie: use different emojis. Her quest for the perfect chip is never-ending.