There's a lot of competition out there for your spit these days; it can be hard to figure out which DNA testing service best suits your needs. Here's a look at some of the most popular.
WHAT IT'S IDEAL FOR
Looking for recent ancestors
KEY FEATURE
Largest and most diverse database and is low cost
COST
$69
WHAT IT'S IDEAL FOR
Looking for long-lost relatives
KEY FEATURE
Offers both ancestry and health results
COST
$79–$199
WHAT IT'S IDEAL FOR
Exact breakdown of your ethnic makeup
KEY FEATURE
Covers 80 different regions worldwide
COST
$99–$159
WHAT IT'S IDEAL FOR
People looking for a specific road map for their bodies
KEY FEATURE
Customized fitness, and vitamin and diet plan
COST
$99–$149
This article originally appeared in Marin Magazine's print edition under the headline: "Good Genes".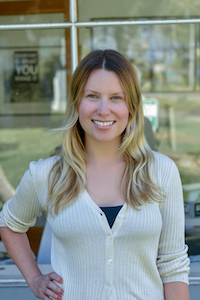 Kasia Pawlowska loves words. A native of Poland, Kasia moved to the States when she was seven. The San Francisco State University creative writing graduate went on to write for publications like the San Francisco Bay Guardian and KQED Arts among others prior to joining the Marin Magazine staff. Topics Kasia has covered include travel, trends, mushroom hunting, an award-winning series on social media addiction and loads of other random things. When she's not busy blogging or researching and writing articles, she's either at home writing postcards and reading or going to shows. Recently, Kasia has been trying to branch out and diversify, ie: use different emojis. Her quest for the perfect chip is never-ending.