Do you know how to make an omelet? I'm ok at it, but it was a different story before Jacques Pépin came into my life. Not only can the man can make a mean omelet, but he can teach even the least kitchen-savvy bunch how to whip up a more-than-just-edible one. Of course his culinary repertoire goes far beyond everyone's favorite eggy breakfast — Pépin is largely considered to be the grandmaster of cooking. A consummate author of 25 cookbooks and acclaimed host of an award-winning PBS TV show, Jacques Pépin has been wowing audiences for decades with his distinctly French yet approachable style. And for anyone with a set of cooking quandaries, this Friday provides a rare and special opportunity. Pépin is back with his granddaughter Shorey by his side and they're coming to Left Bank in Larkspur to promote their new book. In A Grandfather's Lessons: In the Kitchen with Shorey they create a simple cookbook to show how "spending time together in the kitchen can enhance your life as well as your relationships." Come see them and elevate your kitchen game and relationships, too. Your significant others will thank you.
If You Go
When: Friday, October 20 from 12:30 p.m. to 2 p.m.
Where: Left Bank
507 Magnolia Ave
Larkspur, CA
Cost: $145 per person
Event information available on our calendar of events here.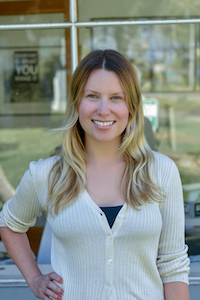 Kasia Pawlowska loves words. A native of Poland, Kasia moved to the States when she was seven. The San Francisco State University creative writing graduate went on to write for publications like the San Francisco Bay Guardian and KQED Arts among others prior to joining the Marin Magazine staff. Topics Kasia has covered include travel, trends, mushroom hunting, an award-winning series on social media addiction and loads of other random things. When she's not busy blogging or researching and writing articles, she's either at home writing postcards and reading or going to shows. Recently, Kasia has been trying to branch out and diversify, ie: use different emojis. Her quest for the perfect chip is never-ending.