The words "print is dead" have been tossed around for years, but the numbers are telling a different story. According to the L.A. Times, 571 million print books were sold in 2015, 17 million more than in 2014. Here in Marin, 2015 marked the launch of a new literary magazine, bringing the county's tally to four, and with topics like local tide schedules and cover art by notable artists, they're as varied as the county itself.
The newest addition to the Marin literary magazine family, the Inverness Almanac just hit newsstands with its second issue. A handful of locals in their 20s and 30s started this semiannual print publication to celebrate everything that makes West Marin so special.
This Mill Valley–based magazine, founded in 1986, focuses on contemporary American poetry. Edited by San Francisco State University professors and poets Paul Hoover and Maxine Chernoff, it's published annually and has featured cover art by the likes of Alex Katz and Robert Mapplethorpe.
A triannual webzine, Mill Valley Lit started in 2012 and includes online short stories, poetry, literary news, and information on local events and resources for those looking to take part in the creative community.
Published by Point Reyes Books, the West Marin Review is an award-winning literary and arts journal. Past issues include work by Peter Coyote as well as poetry by West Marin schoolchildren, but the journal's reputation attracts submissions from all over the world.
This article originally appeared in Marin Magazine's print edition under the headline: "Local Lit".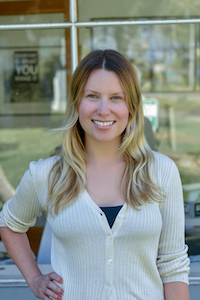 Kasia Pawlowska loves words. A native of Poland, Kasia moved to the States when she was seven. The San Francisco State University creative writing graduate went on to write for publications like the San Francisco Bay Guardian and KQED Arts among others prior to joining the Marin Magazine staff. Topics Kasia has covered include travel, trends, mushroom hunting, an award-winning series on social media addiction and loads of other random things. When she's not busy blogging or researching and writing articles, she's either at home writing postcards and reading or going to shows. Recently, Kasia has been trying to branch out and diversify, ie: use different emojis. Her quest for the perfect chip is never-ending.