Join "Measure A Days", which offer free access to many Marin County parks on the first Saturday of the month. Hike, bike, play, have a picnic. Invite your friends and family. Bring your frisbee and your fishing pole. Measure A Days include McNears Beach Park, Paradise Beach Park, McInnis Park, and Stafford Lake Park plus Black Point and Miller boat launches.
For the past 54 years people have been coming out in droves for the Big Book Sale, a San Francisco tradition. The sale, which opens to the public starting on Halloween, is held at the Festival Pavilion Pier at Fort Mason and goes through November 4th. Sections will be restocked daily with new finds and on the last day, all books will be just $1. The multi-day event attracts people from all over the Bay Area and beyond. Mike Pincus, a book enthusiast who comes to the sale every year, donates his home library collection before the sale, and then replenishes his shelves with new books he buys. Categories in the sale include hundreds of cookbooks, graphic novels, literature, children's books, science fiction, mystery, LPs and more. Hardcovers, paperbacks, 1st editions, classics and best sellers can all be found.
For 30 years the traditions of Dia de los Muertos – Day of the Dead — have been honored and celebrated by community members of San Rafael, Marin County and beyond. The mission of the celebration is to reunite the diverse communities of San Rafael with the purpose of sharing a grateful acknowledgment of the continuing ebb and flow of existence. The Multicultural Center of Marin (formerly Canal Welcome Center) is hosting the event. The celebration will be featured in a one-hour live broadcast starting at 5:30 pm on Marin TV, Comcast channel 30, and will be streamed live, as well. Co-hosts for the broadcast are Douglas Mundo, David Escobar and Mario Lopez.
Day of the Dead San Rafael Schedule:
3:00 pm – 6:00 pm Art Workshops, Face Painting, Traditional Foods, Altar Displays, Music Performances, Used Battery Collection Event
3:00  pm – Rafael Steel Pan (Main Lobby)
4:00 pm – ELM (Gymnasium)
5:30 pm – Mariachi Femenil Orgullo Mexicano (Gymnasium)
6:00 pm – 7:00 pm – Community Procession (Community Center – Kerner Blvd – Larkspur St – Canal St)
7:00 pm – 8:00 pm – Cultural Performances (Gymnasium)
7:30 pm –  Orquesta Adelante (Gymnasium)
8:00 pm – 9:30 pm – Community Dance (Cyr Miller Room)
Marin Homeless Aid invites guests to an evening with live performances from Fleetwood Mask and the Illeagles at the 2nd Annual Concert Benefiting the Homeless in Marin. ​These tribute bands will take attendees on a musical journey back in time playing the greatest hits from Fleetwood Mac and the Eagles. Marin Homeless Aid's mission is to inspire the people of Marin County to be part of a solution for aiding Marin's homeless population. That solution begins with providing shelter accommodations for anyone finding themselves living on the streets. This year Marin Homeless Aid is partnering with Homeward Bound Of Marin and will donate ticket proceeds towards alleviating homelessness in Marin County.
5. 1st Annual Dia de los Muertos in San Anselmo
The 1st Annual Dia De Los Muertos (Day of the Dead) will be held in San Anselmo for residents of the city and for the entire Ross Valley. A community altar will be built for Dia De Los Muertos and rest in the driveway in front of Taco Jane's Restaurant with the idea of moving it to a beautiful town park in the future. The idea behind the community altar is for those who would like to participate or view a traditional altar from Mexico are welcome. Day of the Dead celebrations are based in the belief that the souls of the ones gone can come back to this world on these days. The Day of the Dead altars are the most prominent feature in the celebration because they show the souls the way to their home.
ALTER VIEWING/PARTICIPATION:
Date: Starting October 26
Location: Taco Jane's
More about the Altar:
Day of the Dead altars are set with different elements. Altars make the souls (animas) feel welcomed and show them they have not been forgotten. Most altars would include some or all of these elements:
MARIGOLDS: Represent the fugacity of life.
SKULLS: Represent the vitality of life and individual personality.
CANDLES: Fire is to welcome the spirit and make it easier and guidance.
INCENSE: Elevate prayers to God.
SALT: A small plate with salt is set in the altar as a purifier element.
WATER: A glass of water is set in the altar to calm the souls' thirst after their long journey.
FRUIT: To delight the soul.
SNACKS/FOOD: Help nourish the dead with their favorite foods they enjoyed. Skull & rose ~ signify life and death.
PETALE: A woven carpet from palms in front of the alter to acknowledge or pray.
DAY OF CELEBRATION:
Date: November 2, 2018
Location: Imagination Park, San Anselmo Avenue at 6pm
Traditional Aztec dancers and crafts to celebrate Dia De Los Muertos. After this celebration a parade of dancers will dance down the avenue to Taco Jane's to the community altar.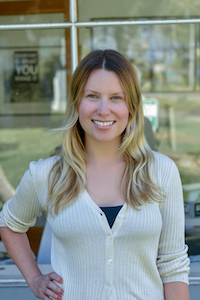 Kasia Pawlowska loves words. A native of Poland, Kasia moved to the States when she was seven. The San Francisco State University creative writing graduate went on to write for publications like the San Francisco Bay Guardian and KQED Arts among others prior to joining the Marin Magazine staff. Topics Kasia has covered include travel, trends, mushroom hunting, an award-winning series on social media addiction and loads of other random things. When she's not busy blogging or researching and writing articles, she's either at home writing postcards and reading or going to shows. Recently, Kasia has been trying to branch out and diversify, ie: use different emojis. Her quest for the perfect chip is never-ending.