We've all heard the warnings regarding stress and its hormonal antagonist; cortisol, the fight-or-flight response, which has grabbed headlines as a major culprit in maladies such as depression, obesity and a suppressed immune system. Just browse the health aisle of your favorite books store, titles like Why Zebras Don't Get Ulcers, The Cortisol Connection: Why Stress Makes you Fat And Ruins Your Health, and the Adrenal Fatigue: The 21st-Century Stress Syndrome all support the message that stress is pervasive and dangerous to our health. What to do? If a major lifestyle changes is too daunting, consider a weekend at a wine country spa. No flying hassles, transit time is about an hour, and it just might be the necessary nudge toward the road to recovery.
Don't let choosing the right spa add to your stress—we've highlighted a few options in different parts of the wine country. All guaranteed to buff and polish your inner and outer self.
The Carneros Inn (Carneros)
Tired souls and sore muscles can luxuriate in this country farmhouse-cum-sophisticated-sanctuary, under an hour's drive from Marin. Spa goers are rewarded by the comfy yet chic white decor, tranquil vibe and handmade lotions and potions created especially for Carneros Inn. Feeling anti social? Opt for your treatment(s) in your private cottage. A hallmark of the design objective to blend not boast is the use of rustic materials such as corrugated metal roofs and fences, which not only reflect the agrarian environs, but also the beautiful glow of the sunset, notes Keith Rogal, the property's founder. Each cottage is fronted by a welcoming porch along with generous, private outdoor spaces, further enhancing a sense of retreat.
Beyond the relaxation qualities of the property, the spa, directed by Jeannie Jarnot, is an integrated oasis. "We believe that to truly relax is to become at ease with your surroundings," Jarnot says, "so whether you pick fresh lavender from your private garden or relax into a sun salutation in our new motion studio, we want you to be perfectly comfortable at all times. After a relaxing steam or sauna, guests can anticipate their upcoming treatment in stress-zapping cozy lounge chair, by the heated infinity pool, or out on the private sun-drenched slate deck overlooking the fields. The extensive treatment menu is broken down into categories; harvests, minerals, cellars, farms, flowers and creeks. This mélange of options translates into epidermal treats like orchard olive stone and honeydew exfoliation, goat butter massage and revitalizers such as the Carneros healing gem and stone massage. We like to use local ingredients, native to the Carneros region, such as goat butter, apricots and Chardonnay seed oil for most of our treatments and then blend in some exotic ingredients from faraway places, like Thai lemongrass, Japanese citrus and Moroccan mint. I like to have fun and create treatments with ingredients that inspire, much like a chef or a cook."
Spring '07 marks the completion of phase two, which includes a general store, a lap pool lined with fully wired cabanas, Jacuzzi spa, kids pool, a 3,000-square-foot fitness center and a yoga studio. Presently there are 86 cottages and several homes composed of two master suites and plenty of entertaining space-available for a short or long-term stay. carnerosinn.com, 707-299-4900
Spa du Soleil at Auberge du Soleil (Rutherford, CA)
Spa du Soleil, the "Spa of the Sun," is a radiant, high-end spa escape. With spectacular panoramic valley views, the light-filled spa is an elegant relaxation retreat that can easily be enjoyed for hours on end. "Our guests are highly successful, sophisticated, well traveled and looking for a complete escape," says spa director Peggy Francis. "They are here for excellent bodywork, tranquility, beauty and outstanding service."
Three artfully landscaped outdoor pools, each fed by a natural on-site spring, allow guests to enjoy a cold, warm, or hot soak pre-and post-treatment while enjoying the valley views. Each of the eight treatment rooms in the 7,000-square-foot spa also has access to a private garden and soaking tub or outdoor shower. Groups or couples can also enjoy the spacious Melisse Suite which has a fireplace and an idyllic outdoor area with a heated pool.
The heart of the spa menu consists of the signature treatment categories, a series of therapies inspired by Napa Valley. The vineyard options call upon the antioxidant power of grapes with grapeseed oil used in all the treatments. The garden treatments use locally harvested herbs and flowers, as well as essential oils and aromatherapy. Featuring local organic olive oil, the grove treatments incorporate the moisturizing properties of olives, while the valley treatments draw on the healing muds and minerals for which the region was initially known to help renew, balance and detoxify the body. Seasonal offerings are equally inspired.
Deluxe accommodations at the 50-room hillside inn, magnificent award-winning dining options at the 20-year-old restaurant, a comprehensive 1,300-bottle wine list and an impeccable contemporary art collection found throughout the resort make a stay here an ideal option for cultured relaxation seekers. aubergedusoleil.com, 800.348.5406
The Bathhouse at Calistoga Ranch (Calistoga, CA)
Regional traditions are the healing focus of the Bathhouse, a rustic yet elegant option for
spa-goers who are inspired by the beauty of California nature.
The spa was created with the outdoors in mind, by including elements of copper, stone, wood and water and leaving as much uncovered outside space as possible. The relaxation deck is entirely outdoors and heated by a fireplace on each end. Each of the five treatment rooms has a private outdoor garden, a copper shower, and a tub where guests can enjoy one of several hydrotherapy soaks and mud-based cures as they take in the spectacular canyon views of Lake Lommel and the Mayacamas Mountains. Also, mineral-rich waters tapped from a natural spring on the property fill the outdoor healing waters soaking pool, and guests can further embrace outdoor water-based therapy in the water massage pool, which features a retractable roof.
Calistoga Ranch outdoor pool
Therapeutic mineral pools and curative muds are found throughout the region and are a healing highlight of the spa menu. The Bathhouse Cures are popular, with the Calistoga Cure ($350, 2 1/2 hours) being the most requested. The session includes an exfoliating mineral salt body scrub followed by an outdoor mud or immersion bath, a polarity energy healing session and a classic massage. Because Calistoga is in the heart of wine country, vinotherapy is also on the menu. Seasonal treatments infused with local ingredients like fruit, honey, milk, nuts and oats and native herbs like calendula, chamomile, comfrey, lavender, mint and rosemary are also offered.
The 46-room resort, located on 157 lush acres, features dramatic views of a private vineyard and oak groves and 140 acres of land conducive to hiking and other active pursuits. The picturesque Lakehouse restaurant offers an unpretentious, organically inspired menu and a wide selection of wines, which are stored in a custom-designed wine cave. calistogaranch.com, 800.942.4220
---
A few more gems to consider…
MacArthur Place (Sonoma)
If you're looking to get away, but not too far, MacArthur Place and its historical garden could be your destination. Just four blocks from the Sonoma square, this romantic 64-room inn and spa is a pleasant surprise set in the middle of town. Earning a spot in Gayot's top ten spa hotels, this Victorian village is set on seven acres of manicured grounds. The Garden Spa offers an array of body treatments, massages, and facials with names such as the rose garden, lavender dreams and the citrus tree plus a eucalyptus scrub. After a visit to the spa, relax in the outdoor whirlpool tub and lounge by the pool. macarthurplace.com, 707.938.2929
Macarthur Place
Kenwood Inn (Glen Ellen)
Who knew that using grape and red vine extracts would help to decongest tissues by eliminating water and boosting circulation? The folks at Kenwood Inn and Spa did, and they were the first to introduce this polyphenol-rich, grape-based treatment to the country. Planning to stay overnight? Ask for one of the second-floor rooms, which have sweeping views of surrounding vineyards. This 30-room Mediterranean villa with a cloistered courtyard, cafe and wine bar has received countless accolades including the "Best Wine Country Retreat in all of California" by Food and Wine magazine. kenwoodinn.com, 800.353-6966
Milliken Creek (Napa)
Milliken Creek Outdoor Spa
After an extensive remodel in 2000 and new spa in 2004, this former stagecoach stop was transformed from utilitarian to uber-chic. The Zagat survey calls them a "romantic, intimate Napa Inn," and the 2007 Conde Nast, Johansen's Recommendations proclaims: "this intimate and elegant inn is nothing short of magical." Located at the southern end of the Napa Valley, the 12-room luxury inn offers guests the tranquility of a secluded riverside escape just minutes from Napa. The spa caters solely to guests of the inn, and features the organic brand Eminence in treatments. Signature therapies include the regional grapeseed body polish exfoliation, followed by an aromatherapy grapeseed oil massage. Heal yourself with the soothing stones massage or simply focus on those sensitive spots with the Milliken Trio for "head, hands and feet." millikencreekinn.com, 800.835.6112
Spa Solage (Calistoga)
For those willing to wait, a highly anticipated Spa Solage, by the creators of Auberge Resorts, is slated to open in June 2007. This full- service 20,000-square-foot spa and resort will offer treatments such as a MudSlide, a series of mud treatments and soaks in spring-fed pools as well as two treatment rooms dedicated to celebrity skin care consultant Kate Somerville. solagecalistoga.com, 866.942.7442
---
Day Trippers
You don't have to stay at a resort to enjoy a day at the spa. Most resorts offer their services to the public, and some such as the the Carneros Inn, will include the use of a cottage along with a specific number of treatments. While there are a handful of massage salons and mud bath facilities that serve the locals as well as tourist clientele, the area's only full-service spa and fitness center for day visitors is Health Spa Napa Valley, located just south of the shopping district on St. Helena's main street. Choose from an extensive menu of therapies such as the Taste of Napa Valley, consisting of two 50-minute treatments of your choice for $210, or the Outrageous Indulgence, a full day of remedies with a poolside lunch, $495. Best yet, after your session you can lounge by the outdoor lap pool, or relax in the whirlpool or in one of the eucalyptus steam rooms. Whether you drive up for a couple hours or for the entire day, the wine country has much to offer in ways of pampering and stress reduction.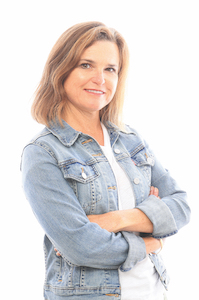 Mimi Towle has been the editor of Marin Magazine for over a decade. She lived with her family in Sycamore Park and Strawberry and thoroughly enjoyed raising two daughters in the mayhem of Marin's youth sports; soccer, swim, volleyball, ballet, hip hop, gymnastics and many many hours spent at Miwok Stables. Her community involvements include volunteering at her daughter's schools, coaching soccer and volleyball (glorified snack mom), being on the board of both Richardson Bay Audubon Center. Currently residing on a floating home in Sausalito, she enjoys all water activity, including learning how to steer a 6-person canoe for the Tamalpais Outrigger Canoe Club. Born and raised in Hawaii, her fondness for the islands has on occasion made its way into the pages of the magazine.