UNDOUBTEDLY, GIVING TO charitable causes feels good. Yet some donors wonder, "Where does my money actually go?" To shine a light on this issue we spoke with more than 30 groups here in Marin, asking them to answer that question in concrete terms. Depending on the organization, your donation will help the underprivileged or provide transportation, nutrition or other kinds of assistance. Of course, any kind of help — whether it's giving money or giving time — is appreciated by these groups. Read on to see how much impact your donation could have.

$50
MARIN HUMANE In the past year, Marin Humane Society has found homes for hundreds of animals, taught humane education to hundreds of kids, brought animal-assisted therapy (AAT) dogs to hospitals and retirement communities, and provided free pet food and care to hundreds of low-income seniors. Its Animal Services officers have rescued wildlife, reunited lost pets with their worried guardians, and prevented animal neglect and abuse. More than 700 Marin residents volunteered their time with Marin Humane Society, walking dogs, socializing kitties, keeping kennels tidy and pitching in at fundraisers. And recently, Marin Humane housed hundreds of pets of evacuees during the North Bay fires, free of charge. Marin Humane also sent its highly trained officers to Sonoma County to aid in the search and rescue of animals affected by the fires.
Audubon Canyon Ranch Supplies a schoolchild with colorful and interesting materials to help guide an outdoor experience on the ranch's nature trails. egret.org
Ceres Community Project Nourishes a cancer patient with a delivery of six prepared organic meals. ceresproject.org
Halleck Creek Ranch Provides a private therapeutic horseback riding lesson for one rider with special needs. halleckcreekranch.org
Homeward Bound Pays for one night of shelter, food, and services for an adult or a child. hbofm.org
Marin City Health and Wellness Center Buys healthy snacks for two weeks of facilitated student empowerment meetings at MLK/Bayside and Tam, Redwood and Drake high schools. marincityclinic.org
Marin Humane Buys two leash/harness sets so volunteers can safely walk shelter dogs. marinhumane.org
Opening the World Many young people struggle with transportation each month. Having access to Clipper Cards relieves the financial burden and helps them get to OTW meetings and work. Funds buy two Clipper cards. openingtheworld.org
SF-Marin Food Bank Creates four bags for neighbors enrolled in the Home Delivered Groceries program. Each bag weighs about 26 pounds and is stocked with a balance of nutritious foods such as fresh fruits and vegetables, lean protein and whole grains. It provides enough food for four seniors or participants with ambulatory issues for an entire week. sfmfoodbank.org
Integrated Community Services forges partnerships between individuals with disabilities and the community to create a diverse and inclusive place. This amount purchases an interview outfit for a low-income individual with a disability in Marin County, helping them on the path to employment. connectics.org

$100
AUTISTRY STUDIOS Autistry Studios is a therapeutic/educational Maker Space entering its 10th year of providing programs and services to teens and adults with autism and other developmental, communication and social issues. The Autistry Core Program offers weekly hands-on "build stuff" workshops for creating robots, dioramas, stop-motion animation, and computer projects, via a wide array of tools, including laser cutters, computer-driven routers, band saws, sewing machines, 3-D printers and more. The studio recently launched the Autistry Comprehensive Adult Program, addressing specific individual needs of adult participants in the areas of education, vocation, life skills, and physical fitness.
Autistry Studios A $100 gift buys supplies for artists painting dioramas, fine art pieces, and character clocks — for example, 53 tubes of acrylic paint, three quarts of gel medium and 12 natural-bristle brushes. autistrystudios.com
Bay Area Discovery Museum Gives three families discounted access memberships. bayareadiscoverymuseum.org
DrawBridge Underwrites the cost for one child to attend DrawBridge art groups for a year. drawbridge.org
Headlands Center for the Arts Lights Headlands' nine-building campus for a day. headlands.org
Hospice by the Bay Supports the Quality of Life Fund, which provides essentials such as a bathrobe for patients who live alone with no family, friends or other resources. hospicebythebay.org
Marin Humane Covers one month of food and medicine for a dog or cat in care. marinhumane.org
Sunny Hills Services Purchases essential school supplies for students at the Irene M. Hunt School of Marin, a program of Sunny Hills Services. sunnyhillsservices.org
Warm Wishes Buys five "street packs" filled with a warm cap, gloves, socks, scarf and rain poncho. Each pack contains a holiday card handmade by local schoolchildren. warmwishes.org
Youth in Arts Provides one free gallery field trip for a local school group. youthinarts.org

$250
WHISTLESTOP For 63 years, Whistlestop has helped Marin's older adults thrive through the power of human connections, aiding over 10,000 people in 2017 alone. The organization supplied 5,892 bags of fresh produce and protein sources to low-income older adults, 92,387 home-delivered meals and 18,418 low-cost fresh meals at Jackson Cafe. Volunteer drivers also transported 13,790 older adults for free to the grocery store and doctor appointments and provided 337,375 rides to older adults and people living with disabilities. New transportation pilot programs were launched with Lyft and Zipcar. With an Active Aging Center, nutrition programs, transportation options, classes, and social groups, Whistlestop seeks to enrich the lives of everyone in the community.
ExtraFood.org Equips five volunteers with the tools required — insulated delivery bag, ice packs, ExtraFood apron — to pick up donated food and deliver it to people in need. extrafood.org
Hungry Owl Project Pays for one pole camera for monitoring the success of owl boxes in vineyards and on farms and private property. hungryowl.org
Marine Mammal Center Provides an X-ray to help veterinarians diagnose animal injuries and illnesses. marinemammalcenter.org
Marin City Health and Wellness Center Provides basic health care for a low-income adult, including a medical exam and dental cleaning. marincityclinic.org
Marin Humane Buys 10 microchips for dogs, helping make sure they can always be reunited with their guardians. marinhumane.org
West Marin Senior Services Provides three round-trip rides from Point Reyes to Marin Community Clinic for a medical appointment. wmss.org
Whistlestop Provides 70 home-delivered meals and home safety checks for homebound older adults through the Meals on Wheels program. whistlestop.org

$500
CERES COMMUNITY PROJECT The project engages teens as volunteer chefs who create delicious and nourishing meals for local residents and families in treatment for illnesses like cancer. As the teens learn to cook, they also gain work and leadership skills. Ceres has increased the number of meals delivered to Marin residents by 30 percent this year. The meals provide nourishment at a time when patients are often too ill to shop and cook for themselves. In contrast to fast food or junk food, nutrient-dense meals help ease treatment side effects and reduce malnutrition. The support of the volunteers helps patients feel cared for and less isolated at a frightening time. Starting in 2018, Ceres will participate in a groundbreaking statewide pilot project to study the effect of medically tailored meal delivery services on health outcomes and health care costs.
Bay Area Discovery Museum Provides 50 students who are attending subsidized preschools with a free field trip to the museum. bayareadiscoverymuseum.org
Ceres Community Project Provides three weeks of prepared, nourishing meals designed to support a patient with cancer, as well as two children. ceresproject.org
DrawBridge Covers art materials for an entire group for a year. San Rafael–based DrawBridge provides art programs for homeless and other underserved children in an environment that inspires creativity, joy, self-confidence, and hope. drawbridge.org
Headlands Center for the Arts Feeds 15 artists with house-made meals for one week. headlands.org
Halleck Creek Ranch Provides a full scholarship to a rider-in-need for 18 consecutive weeks of therapeutic riding. halleckcreekranch.org
Hospice by the Bay Provides five days of in-home caregiving, providing patients with the option of remaining in their home in their final days. hospicebythebay.org
Hungry Owl Project Installs a barn owl nest box, with a camera inside, to help foster and eventually release orphaned barn owls. hungryowl.org
Oak Hill School Buys an iPad to assist with communication and individualized special education goals. theoakhillschool.org
River Otter Ecology Project Pays a stipend to one college intern for a summer. Interns gain invaluable skills and experience with field biology, science communication, and the realities of nonprofit work, while contributing to research. riverotterecology.org
SF-Marin Food Bank Covers the cost of fueling up a fleet of 18 delivery trucks for two to three days. Trucks are the lifeline of the Food Bank — without them, donated food can't be picked up and groceries can't be delivered to a network of pantries every day. sfmfoodbank.org
SchoolsRule Buys a set of early-reader books for a school library. SchoolsRule aims to bridge the gap between state funding and what it actually takes to ensure that all students, in all local schools, have access to the same highquality programs and the same opportunities for success. schoolsrule.org
$1,000
THE MARINE MAMMAL CENTER In the last year, the Marine Mammal Center rescued and treated 962 marine mammals with the help of more than 1,200 volunteers who recorded more than 150,000 volunteer hours of service. Scientists at the center contributed 16 scientific research papers to peer-reviewed journals and hosted 40 visiting students and researchers from around the world interested in learning from the center's world-class team of experts. Through its commitment to endangered and threatened species, the center served as a critical partner supporting Vaquita CPR, an international collaboration working to save the most endangered marine mammal, the vaquita, from extinction, and received the National Oceanic and Atmospheric Administration's Species in the Spotlight Hero Award for Hawaiian monk seal conservation work. The center engaged more than 120,000 children and adults as visitors at the Sausalito hospital as well as through outreach programs and community events in California and Hawaii.
10,000 Degrees Provides crucial one-on-one financial aid counseling and application completion support for 50 college-going students and their families from low-income backgrounds, reducing their loan debt by 80 percent on average compared to their peers. 10000degrees.org
Autistry Studios Provides nutritious lunches for one full month at Autistry Workshops and buys groceries for the Cooking with Gabrielle workshop where students learn to make complete meals. autistrystudios.com
Dedication to Special Education Provides a Marin County classroom with an "eye gaze" viewer that makes it possible for students without motor abilities to navigate a computer screen using just their eyes. specialed.org
Marine Mammal Center A $1,000 donation covers the cost of one field trip for students participating in the center's Ocean Ambassadors program for middle schools. This school year, 50 classes from 11 different schools are involved. tmmc.org
Marin Center for Independent Living Allows MCIL to purchase a scooter or other adaptive equipment for people with disabilities. marincil.org
Whistlestop Allows 50 nonnative older adults who otherwise may not be able to afford it to take citizenship classes. whistlestop.org
WildCare Equals a year's worth of fish to feed WildCare's resident pelican, cormorants and gulls. wildcarebayarea.org
Youth in Arts Gives students in a special education classroom 10 weeks of visual or performing arts activities through the "Arts Unite Us" program. youthinarts.org
$2,500
MARIN CENTER FOR INDEPENDENT LIVING The centerpiece of MCIL's efforts is to ensure that people can live independently in their own homes (to age in place) safely and with dignity. As our Marin County older adult population (80- to 90-year-olds) continues to grow, we see an increase in the number of older adults on fixed incomes who require essential safety-net services in order to safely age in place. For these seniors, their home is their biggest asset, and MCIL helps give them what they need to continue living in it.
Halleck Creek Ranch Supports the building of two new shelters for therapy horses, allowing them greater protection from the elements. halleckcreekranch.org
Marin Center for Independent Living MCIL also helps cancer patients; funds provide rental assistance and/or pay medical insurance premiums for qualified clients with a new cancer diagnosis. After such a diagnosis many are unable to work full-time while undergoing chemotherapy and are faced with housing insecurity. mcil.org
Oak Hill School Updates classroom resources like desks, adaptive chairs, and sensory regulation tools for classroom such as light covers and movement balls. Oak Hill School empowers students on the autism spectrum to realize their full potential through innovative educational approaches and social-emotional learning. oakhilltheschool.org
Opening the World Funds help provide vocational paid internships. OTW serves underprivileged, transitionalage youth (16 to 24) who have struggled with a variety of issues, including physical abuse, homelessness, the foster care and probation systems, and poverty. openingtheworld.org
NatureBridge Provides the food and supplies needed to keep tide pool animals living in the intertidal laboratory happy and healthy all year. The mussels, sea stars and anemones help students learn about marine biology and understand the importance of keeping our oceans healthy. naturebridge.org
Integrated Community Services Funds the entire Employment Services process for an individual with a disability. This includes resume writing, job searching, filling out applications and three months of on-the-job training and support after that person is hired by a company in our community. connectics.org

$5,000
MARIN CITY HEALTH AND WELLNESS CENTER The center was created with a grassroots effort in 2006. In the past year, the center has introduced two new essential health care services for low-income Marin residents: a recovery program for those struggling with opioid and alcohol addiction, and the Marin Family Birth Center near Northgate Mall, which provides midwifery and childbirth and perinatal care. Both programs serve Medi-Cal patients. Two case managers now offer additional services, including housing, transportation, and job resources. The center's youth empowerment programs traveled to Standing Rock and to Cuba, teaching black teens about free speech, advocacy, and democracy. In September the center purchased a new Marin City building where over 3,500 patients can be served.
Autistry Studios Provides five Autistry workstations, complete with a two-year subscription to Adobe Creative Cloud and other industry-standard graphic programs. These advanced tools give students the skills needed for competitive employment. autistrystudios.com
Marin City Health and Wellness Center A $5,000 gift covers expenses for an annual off-site retreat for youth leaders to plan preventive behavioral health programs for 50 teens. marincityclinic.org
River Otter Ecology Project Purchases a new computer and accessories and starts programs to collect the data that helps agencies and land managers understand how to complete restorations, often targeted to support endangered species. riverotterecology.org
Sunny Hills Services Covers eight days of residential treatment at ReStart, a substance abuse treatment program for lower-income youth ages 13–17 in Marin. sunny hillsservices.org
Whistlestop Allows for 454 free rides for older adults to get to vital medical appointments or go grocery shopping. whistlestop.org
WildCare Buys a van to transport Wildlife Ambassadors for live animal presentations at schools throughout the Bay Area. discoverwildcare.org

$10,000
HOMEWARD BOUND In the last year, Homeward Bound of Marin opened Oma Village in Novato with 14 small rental homes for families transitioning out of homelessness. Also, a "housing first" program for homeless families expanded to accommodate 41 people in 10 homes, bringing the agency's total capacity to 529 people per night. Work also began on the Yellow Hallway program, a transitional housing site for two families, planned by the Dominican Sisters of San Rafael with Homeward Bound providing resident services. Homeward Bound also grew its social enterprise portfolio with rising sales of Wagster Treats, all-natural dog biscuits made by graduates of Fresh Starts Culinary Academy, the agency's flagship job-training program. The academy continues to thrive, with 85 percent of graduates employed within 30 days of completing the program.
Audubon Canyon Ranch Provides a true nature experience for 2,000 children, a first for many, by funding transportation to ranch preserves. Schoolchildren walk forested trails, identify wildlife and plants, learn birdcalls, and are inspired to learn more about the natural world around them. egret.org
Dedication to Special Education Provides an 84-inch interactive touch screen display to support curriculum and modified education for children with learning and physical disabilities. DSE is the "PTA" for special education students in Marin and helps 4,000 students annually. specialed.org
Homeward Bound of Marin A $10,000 donation would buy one year of power and water at Mill Street Center, the county's only year-round adult emergency shelter. hbofm.org
Marin Foster Care Association Will keep the doors of MFCA's Community Resource Center open for eight months, providing clothing, toys, and school and safety supplies for foster children free of charge. marinfostercare.org
NatureBridge Pays for 50 underprivileged students to attend NatureBridge's programs in the Marin Headlands. naturebridge.org
St. Vincent de Paul Society Will provide rental deposits for four homeless families. vinnies.org
This article originally appeared in Marin Magazine's print edition with the headline: "Making a Difference".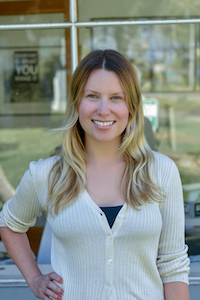 Kasia Pawlowska loves words. A native of Poland, Kasia moved to the States when she was seven. The San Francisco State University creative writing graduate went on to write for publications like the San Francisco Bay Guardian and KQED Arts among others prior to joining the Marin Magazine staff. Topics Kasia has covered include travel, trends, mushroom hunting, an award-winning series on social media addiction and loads of other random things. When she's not busy blogging or researching and writing articles, she's either at home writing postcards and reading or going to shows. Recently, Kasia has been trying to branch out and diversify, ie: use different emojis. Her quest for the perfect chip is never-ending.