IT'S BIG, FILLS up the whole poppy seed bun, and has a mouthwatering savory scent. It's ever so slightly charred and when you bite in and get a dose of that umami flavor, the red juices come trickling out. It's delicious, it's healthy, it's a burger, and it's not meat. Meat alternatives have come a long way from the bland bricks of waterlogged tofu in the deli section. With today's nutritionally savvy consumers and growing concern about the future of the planet, the food industry has revolutionized its relationship with "alternative" proteins.
According to a 2017 New York Times article, the average American daily consumes about 100 grams of protein (about twice the recommended amount), much of it from meat eaten in almost every meal. And while global movements like "meatless Mondays" have caught on, the time is clearly ripe for less resource-depleting protein sources, particularly as the world population continues to rise.
Luckily, today's vegetarians are no longer limited to pasta, grilled cheese or a "stupid eggplant sandwich," as an Ike's Place sandwich shop menu jokingly says. In the past 20 years, companies like Morningstar Farms have introduced veggie corn dogs and sausage patties to grocery store freezers. Faux meat options are in a new league of their own, graduating from frozen garden-nothing- burger to "I want this" status.
Since 2009, Beyond Meat, based in the L.A. suburb El Segundo, has marketed meat-like foods while eluding some of the downsides of meat industry production. The products have sold well enough at stores like Safeway and Whole Foods to cross over to restaurants: TGI Fridays is set to offer Beyond Meat at hundreds of U.S. locations this year. And it won't be a limited option — customers can order a Beyond Meat patty for any burger on the menu.
Not surprisingly, much of the innovation in this market is happening here in the Bay Area.
With a Silicon Valley–style financing approach, Redwood City–based Impossible Foods made a breakthrough, utilizing the discovery that a molecular complex called heme is a key factor in meat's textural characteristics and taste. Heme, which also gives blood its red color, is abundant in animal muscle but also, it turns out, in nitrogen-fixing (nitrogen-storing) plants and legumes. Scientists at Impossible Foods engineered a yeast and used a fermentation method akin to beer-brewing to make a meat-free heme. The result: the Impossible Burger, which provides nutrients and calories on a par with meat's minus the environmental or bodily health drawbacks. Available locally at the Counter in Corte Madera, it "bleeds" just like its animal counterpart.
Another Bay Area startup is leading the meatless momentum with technology that sounds like science fiction. San Leandro's Memphis Meats is trailblazing in the new field of cultured meat: actual meat, but made from animal cells in a lab — no beastly cattle feeding, breeding or slaughtering involved. The method is expected to be environmentally friendly, with up to 90 percent fewer greenhouse gas emissions and less land and water use than conventionally produced meat. So far, progress is impressive: in February 2016 the company posted a video about its cultured beef meatball, and in March 2017 it unveiled another first: cultured poultry, in the form of chicken tenders and duck à l'orange.
These advances have understandably caught the eye of forward-thinking entrepreneurs like Richard Branson, who has invested in Memphis Meats, and Bill Gates, who invested in both Memphis Meats and Impossible Foods. But more surprisingly, and perhaps prophetically, in 2017 Tyson Foods, the largest U.S. meat producer, created a fund focused on companies that would "sustainably feed" the world's growing population — and invested a stake in Beyond Meat.
So where's the beef? Apparently not so prominent on tomorrow's dinner plate. "As a growing number of retailers, food service operators, and even processors invest in the future of the technologies behind these new products," observed a recent piece in Meat + Poultry magazine, "the future of meat alternatives beyond 2017 looks bright." And cattle's futures too.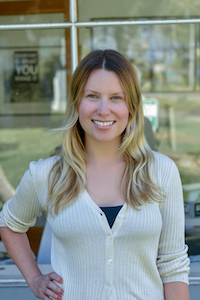 Kasia Pawlowska loves words. A native of Poland, Kasia moved to the States when she was seven. The San Francisco State University creative writing graduate went on to write for publications like the San Francisco Bay Guardian and KQED Arts among others prior to joining the Marin Magazine staff. Topics Kasia has covered include travel, trends, mushroom hunting, an award-winning series on social media addiction and loads of other random things. When she's not busy blogging or researching and writing articles, she's either at home writing postcards and reading or going to shows. Recently, Kasia has been trying to branch out and diversify, ie: use different emojis. Her quest for the perfect chip is never-ending.