Disclaimer: mushroom hunting is one of my favorite pastimes. Growing up in Poland, my family and I would regularly go out into the forest during fall and winter. Foraging was the best kind of scavenger hunt — once my parents set me loose, I'd go running around trees and peer under fallen branches searching for fungi. The thrill of finding a mushroom, or several in a row, was exhilarating. While spending time out in nature and with family was great, what made the whole experience even better was bringing the haul home, cooking and eating it.
Here in Marin, the mixed forests of this Novato preserve usually host an amazing array of mushrooms at this time of year. Come out this weekend to see how many of them you can identify, which should be particularly challenging considering all of the name changes that have occurred during the last few years. Along with a ranger, you'll also discuss the important "behind the scenes" role that fungi play in the forest ecosystem. Remember to bring binoculars, if you have them.
If You Go:
When: Sunday, December 17 from 10 a.m. to 1 p.m.
Where: Indian Tree Preserve
Vineyard Rd, trailhead at the end
Novato, CA
Cost: Free
View the event on our calendar.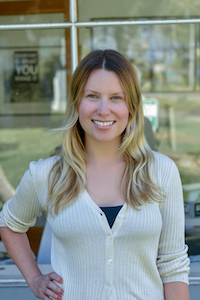 Kasia Pawlowska loves words. A native of Poland, Kasia moved to the States when she was seven. The San Francisco State University creative writing graduate went on to write for publications like the San Francisco Bay Guardian and KQED Arts among others prior to joining the Marin Magazine staff. Topics Kasia has covered include travel, trends, mushroom hunting, an award-winning series on social media addiction and loads of other random things. When she's not busy blogging or researching and writing articles, she's either at home writing postcards and reading or going to shows. Recently, Kasia has been trying to branch out and diversify, ie: use different emojis. Her quest for the perfect chip is never-ending.