Contrary to what some people say, trends transcend clothing and bleed into other facets of life. Remember when pomegranates were the hot fruit and everyone was drinking those Pom juices? How often do you see those now? Today it's all about cold pressed vegetables juices. But beyond clothes and food, there is always an animal (well, it's likeness) being exploited for profits. As far as I can tell it seems like cats are still reigning supreme — as their image plastered on leggings and calendars, alike — but before cats, it was all about owls. Between 2008 and 2012, stores like Target, Urban Outfitters and Forever21 were basically nationwide owl shrines and if you were trying to show your thoughtfulness and individuality, the owl tattoo was definitely the ink de jour. It's not surprising — they are majestic! So come and spend an evening with local owls, learn about their habitats and find out why the true facts about these creatures are even more fascinating than the myths this Friday at the Marin Art & Garden Center.
If You Go
When: Friday, February 17 from 6 p.m.–8 p.m.
Where: The Studio at Marin Art & Garden Center
30 Sir Francis Drake Blvd.
Ross, CA 94957
Cost: $20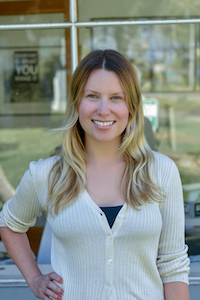 Kasia Pawlowska loves words. A native of Poland, Kasia moved to the States when she was seven. The San Francisco State University creative writing graduate went on to write for publications like the San Francisco Bay Guardian and KQED Arts among others prior to joining the Marin Magazine staff. Topics Kasia has covered include travel, trends, mushroom hunting, an award-winning series on social media addiction and loads of other random things. When she's not busy blogging or researching and writing articles, she's either at home writing postcards and reading or going to shows. Recently, Kasia has been trying to branch out and diversify, ie: use different emojis. Her quest for the perfect chip is never-ending.