Roland won't remember me, but our kids went to preschool together at Mill Valley Montessori over a decade ago. When potluck parties and various celebrations occured, I remember thinking, "Hmm, I should get to know that family, they bring good stuff." This was well before the Food Network (or before I tuned in) and before the term 'celebrity chef' became di riguer. Roland's wikipedia page sums up why I should have at least tried a little harder way back when, "French-born chef Roland Passot, owner of the La Folie and the more casual, Left Bank Brasseries, was named one of "the eight wonders of Bay Area dining" by San Francisco Chronicle lead critic Michael Bauer" Eight Wonders of Bay Area dining … wow!
For our February issue, I reached out to a dozen or so chefs in Marin, including Roland to ask them about their favorite places to eat in Marin and unfortunately – when it came time to design the article, their long answers were truncated by the beautiful photography of Claire Bloomberg. Here are Roland's complete answers to where he likes to eat in Marin 😉
Favorite appetizer: Squash blossoms stuffed with crab — Le Garage.
Most creative salad: Salad de choux frisee, baby organic kale, apples, pommegranate.
Farm to table entrée: Daily whole fish special at Fish.
Best signature cocktail: Elysee at Left Bank.
Best gut bomb: Pearl's Kobe Burger.
Bringing out-of-towners: Poggio/Left Bank.
Romantic meal: El Paseo. Ribeye and creamed spinach with a great burgundy.
Steamed mussels, spinach, white wine, shallots, garlic butter
More on Roland
Where were you born? France in a little town in Beaujolais near Lyon. Culinary hero? Fernand Point. Hobbies? Skiing, Sailing. First "head chef" job? San Francisco 1980-1981 Le Castel on Sacaramento Street. Do you have an "off menu" item you order? I always let Massimo, the chef at Servino, do the menu for us. Most difficult dish to create at your restaurant? Roti of Quail and Squab.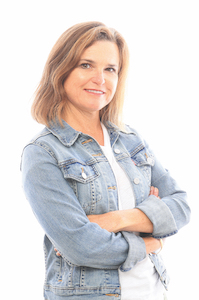 Mimi Towle has been the editor of Marin Magazine for over a decade. She lived with her family in Sycamore Park and Strawberry and thoroughly enjoyed raising two daughters in the mayhem of Marin's youth sports; soccer, swim, volleyball, ballet, hip hop, gymnastics and many many hours spent at Miwok Stables. Her community involvements include volunteering at her daughter's schools, coaching soccer and volleyball (glorified snack mom), being on the board of both Richardson Bay Audubon Center. Currently residing on a floating home in Sausalito, she enjoys all water activity, including learning how to steer a 6-person canoe for the Tamalpais Outrigger Canoe Club. Born and raised in Hawaii, her fondness for the islands has on occasion made its way into the pages of the magazine.