IN 2011, AFTER 47 years of operating Mill Valley's Shoreline Coffee Shop in Tam Junction, Santiago Ojeda sold his business to Ged Robertson, chef and owner of the erstwhile Small Shed Flatbreads. Robertson shifted the menu toward local and organic ingredients like eggs from Woolly Egg Ranch on Tennessee Valley Road and bread from Green Gulch Farm off Highway 1. Robertson and Lagos also added local and organic products to the menu, such as meat from Marin Sun Farms and coffee from Four Barrel. House-made granola was added to the existing offerings of American fare, with a few south-of-the-border treats, like cochinita sandwiches, to honor Ojeda, as well. "You can find inspiration anywhere," adds Robertson. "There's a little hole-in-the-wall in Sayulita run by a multigenerational family of women, Naty's Cocina, that my son Quincy had his first pork belly taco experience in." The tacos were served with sautéed squash, and Robertson and his family found themselves leaning over paper plates, eating pork belly tacos for lunch there every day. "My son didn't need to ask, which is good when your mouth is stuffed — we just nodded at each other and went to work on our version for the coffee shop the week we returned." Here, he shares the recipe for the beloved tacos.
Pork Belly Tacos
Note You can adjust the amount of pork belly to your taste. For the brine, simply follow the basic ratio of 1 pound pork belly to 4 teaspoons salt and 4 teaspoons sugar.
THIS RECIPE MAKES 3 POUNDS, WHICH WILL SERVE 6 TO 8 PEOPLE.
Ingredients
3 pounds skinless pork belly
¼ cup salt
¼ cup sugar
Ancho chile powder
Vegetable oil for frying
Flour tortillas
Chipotle aioli (homemade or store-bought)
Red cabbage slaw
Fresh cilantro sprigs
Lime wedges
To Prepare
Brine the pork
1. One day before serving, combine the salt and sugar in a bowl.
2. Place the pork belly on a rimmed baking tray and evenly coat the pork with the salt and sugar mixture.
3. Cover tightly with plastic wrap and refrigerate overnight.
Roast the pork
1. Preheat the oven to 425°F.
2. Remove the pork from the refrigerator, unwrap and pat dry with paper towels (do not rinse).
3. Place the pork on a clean rimmed baking tray and generously season on all sides with the chile powder.
4. Transfer to the oven and roast for 30 minutes.
5. Reduce the oven heat to 275°F and continue to roast the pork until tender, 1½ to 2 hours.
6. Remove and cool in the refrigerator.
7. Cut into bite size pieces.
Prepare the tacos
1. Deep-fry or pan-fry the pork pieces in oil until crispy.
2. Serve on tortillas with chipotle aioli, red cabbage slaw, cilantro and lime wedges.
This article originally appeared in Marin Magazine's print edition under the headline: "Savoring Sayulita."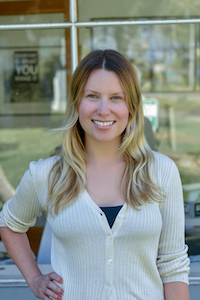 Kasia Pawlowska loves words. A native of Poland, Kasia moved to the States when she was seven. The San Francisco State University creative writing graduate went on to write for publications like the San Francisco Bay Guardian and KQED Arts among others prior to joining the Marin Magazine staff. Topics Kasia has covered include travel, trends, mushroom hunting, an award-winning series on social media addiction and loads of other random things. When she's not busy blogging or researching and writing articles, she's either at home writing postcards and reading or going to shows. Recently, Kasia has been trying to branch out and diversify, ie: use different emojis. Her quest for the perfect chip is never-ending.