The majority of trash in our ocean is made of plastic –– 60% to 80% of all marine debris, to be precise. Plastic doesn't biodegrade in sea water, either. It breaks down into infinitely smaller pieces when exposed to sunlight and remains in the ocean for hundreds of years. Some of the highest concentrations of plastic pollution in the environment are found floating in an area of the Pacific Ocean called the North Pacific Gyre, which is commonly referred to as the "Pacific Garbage Patch." The Pacific Garbage Patch is a plastic soup estimated to be twice the size of Texas and it contains an estimated six times more plastic than plankton by mass. Plastic ravages more than just our waterways, as well (The New Yorker recently published an insightful article on the topic.)
Come out this Saturday and discover all the microscopic life of the Bay at the Bay Model Visitor Center and learn about how the oceans are changing with a tide of plastics that have weaved themselves into our food web. Make your own plastic free artwork and discover more about the massive food web of the San Francisco Bay and where we fit in.
If You Go:
When: Saturday, June 18 from 11:30am to 2:30pm
Where: Bay Model Visitor Center 2100 Bridgeway in Sausalito
Cost: Free
Please be aware that events may occasionally be cancelled or postponed by the promoter. We always suggest you contact the promoter or venue to confirm for a particular day.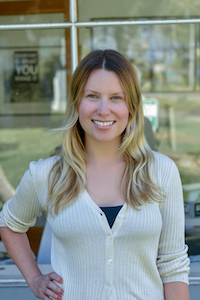 Kasia Pawlowska loves words. A native of Poland, Kasia moved to the States when she was seven. The San Francisco State University creative writing graduate went on to write for publications like the San Francisco Bay Guardian and KQED Arts among others prior to joining the Marin Magazine staff. Topics Kasia has covered include travel, trends, mushroom hunting, an award-winning series on social media addiction and loads of other random things. When she's not busy blogging or researching and writing articles, she's either at home writing postcards and reading or going to shows. Recently, Kasia has been trying to branch out and diversify, ie: use different emojis. Her quest for the perfect chip is never-ending.