Until April 2014, the pre-ACT (a test to predict performance on the ACT that does not count towards admissions) was called the PLAN test. Students graduating in 2016 or earlier can continue to use PLAN scores. But for graduates in 2017 and later, the test will be called ACT Aspire and will be taken in ninth and/or 10th grades, in either fall or spring. To register create an account at sat.collegeboard.org. Here's a guide to other standardized tests for the college-bound:
PSAT/NMSQT This is the pre-SAT, which all college-bound juniors take, and is the official route of entry to the National Merit Scholarship Program. Like the PLAN test, it is a good indicator of future performance but does not count toward college admission. Students in 10th and 11th grade can take the new PSAT/NMSQT for the first time in October 2015. The test is closely connected to the new 1600-point SAT and registering allows students access to free personalized study. Date: October 14 or 28, 2015.
PSAT 10 This test covers the same content areas as the PSAT/NMSQT but is not considered for entry to the National Merit Scholarship Program. But both tests give students and educators the chance to preview and practice for the SAT and assess progress toward college and career readiness and success. Like the PSAT/NMSQT, the PSAT 10 is closely aligned with the new SAT and registering allows for personalized study. The new PSAT 10 will be available to 10th-grade students in the spring. Students can sign up for either PSAT version with their school counselor. Dates: Between February 22 and March 4, 2016.
SAT Students take the Scholastic Aptitude Test in their junior and, if desired, senior year, and it counts toward college admission. Students may take either the SAT or the ACT, or both. The 2015–2016 registration deadlines and test dates: September 3/October 3, October 9/November 7, November 5/December 5, December 28/January 23, February 5/March 5*, April 8/May 7*, May 5/June 4*. *New 1600-point SAT dates
ACT Students can take the ACT (it used to stand for American College Testing, but now it's referred to by acronym only) in their junior and, if desired, senior year; the score counts in evaluation for college admission. The 2015–2016 registration deadlines and test dates: August 7/September 12, September 18/October 24, November 6/December 12, January 8/February 6, March 4/April 9, May 6/June 11.
SAT II These specialized tests, in subjects such as languages or math, are required by only the most elite colleges. They are taken in junior year and count toward admission. The 2015–2016 test dates/registration deadlines: same as SAT.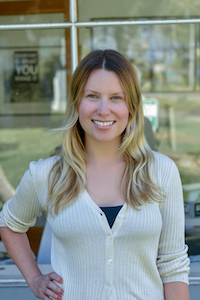 Kasia Pawlowska loves words. A native of Poland, Kasia moved to the States when she was seven. The San Francisco State University creative writing graduate went on to write for publications like the San Francisco Bay Guardian and KQED Arts among others prior to joining the Marin Magazine staff. Topics Kasia has covered include travel, trends, mushroom hunting, an award-winning series on social media addiction and loads of other random things. When she's not busy blogging or researching and writing articles, she's either at home writing postcards and reading or going to shows. Recently, Kasia has been trying to branch out and diversify, ie: use different emojis. Her quest for the perfect chip is never-ending.