Bob Weir and Phil Lesh were special guests at this Jackie Greene show at the Great American Music Hall in 2009.
Bob Weir, Phil Lesh and Stu Allen perform at Lesh's Terrapin Crossroads in San Rafael in 2013.
In 2012 the beloved Sweetwater reopened a few blocks away from its original Mill Valley location. Here's Bob Weir performing with Ratdog in 2013.
This "Move Me Brightly" performance, which celebrated Jerry Garcia's 70th birthday, was at Weir's Tamalpais Research Institute in San Rafael and featured Neal Casal, Donna Godchaux, Bob Weir and Phil Lesh.
---
LIFE THROUGH THE LENS Bob Minkin discovered rock 'n' roll music (Hendrix, Cream and of course the Grateful Dead) at age 13 and started photographing concerts two years later. By the time he was 18 he was getting paid for his photography and shooting professionally. After connecting with Relix magazine (a Brooklyn based Grateful Dead fanzine) he made contacts and friends within the Dead's organization that afforded him great access to the band, including being invited by band members to photograph them in their homes. With the 50th anniversary of the Grateful Dead's formation looming on the horizon, he began thinking about making a book of his photographs and stories about the iconic band. The Kickstarter campaign he created was extremely successful, with almost 800 people giving their support, yielding a publishing deal from San Rafael's Insight Editions, which published his 224-page coffee-table book Live Dead and distributed it worldwide. Minkin continues to document the Bay Area music scene at various venues throughout the county and at San Rafael's Terrapin Crossroads, in addition to being the house photographer at Mill Valley's Sweetwater Music Hall. He has been living in Novato with his wife and two children for almost 25 years. You can purchase his book and get a signed copy at minkinphotography.com/livedead.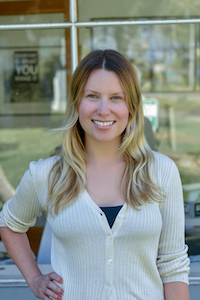 Kasia Pawlowska loves words. A native of Poland, Kasia moved to the States when she was seven. The San Francisco State University creative writing graduate went on to write for publications like the San Francisco Bay Guardian and KQED Arts among others prior to joining the Marin Magazine staff. Topics Kasia has covered include travel, trends, mushroom hunting, an award-winning series on social media addiction and loads of other random things. When she's not busy blogging or researching and writing articles, she's either at home writing postcards and reading or going to shows. Recently, Kasia has been trying to branch out and diversify, ie: use different emojis. Her quest for the perfect chip is never-ending.