Congrats to Sharam Bijan and his crew for their new cookbook Toast: A Toast to the Home Cook, with over 250 pages of executive chef Mike Garcia's recipes as well as helpful tips and techniques. In over two decades of living in Marin, Bijan has brought us the restaurants First Crush and Ora as well as Toast (Mill Valley and Novato). "The biggest lesson I've taken away from my experience with restaurants in Marin is that regardless of how much money is in Marin County, people are always looking for good value," he says. "At Toast, our goal has always been to make it less expensive to take your family out than to spend money buying all the ingredients and cooking at home. That being said, there is nothing like spending time with your family in the kitchen putting a great meal together, which is exactly why we wrote A Toast to the Home Cook—just in case you can't make it down to the restaurant."
Crispy Fried French Toast
Makes 10 pieces
Each month Toast Mill Valley serves up to 250 orders of this dish, originally created by executive chef Mike Garcia. Besides breakfast, this batter-fried toast works well as a dessert topped with raisin rum ice cream or bananas Foster and vanilla ice cream.
For breakfast, top the toast with sliced bananas, strawberries or blueberries, butter, and powdered sugar and/or maple syrup.
What you will need:
Griddle or 12-inch nonstick pan
Sheet pan
Deep-sided skillet or deep fryer
Ovenproof platter
Basic Pancake Batter
1 1/2 cups all-purpose flour
2 tablespoons granulated sugar
1 1/2 tablespoons baking powder
1/2 teaspoon baking soda
Pinch salt
1 1/4 cups milk (for buttermilk
pancakes, substitute 1/2 cup
buttermilk for 1/2 cup milk)
2 eggs
1 teaspoon pure vanilla extract
2 teaspoons canola oil, plus extra
for cooking
Mix the dry ingredients of pancake batter in a large bowl. Add milk, eggs, vanilla, and oil and mix well. Let batter sit for a few minutes.
French Toast
5 pieces thick-cut sourdough bread
1/2 cup water
1 teaspoon cinnamon
1/2 teaspoon ground nutmeg
1/2 cup canola oil
How to make
1. Add water, cinnamon and nutmeg to pancake batter.
2. Heat griddle over medium-high heat until it smokes lightly. Add 2 to 3 tablespoons oil to the pan.
3. Dip bread in pancake batter to coat. Place in pan and cook for only a few seconds on each side, just to seal the batter on the bread.
4. Set bread pieces aside on sheet pan.
5. Heat the deep-sided skillet over medium-high heat. Add oil to a depth of at least 1/4 inch, enough to fry in.
6. When oil is hot (it should start to smoke), put in a couple of slices of batter-coated bread and fry until they are crisp and golden brown on both sides, about 2 minutes per side.
7. Pat dry on paper towels and keep warm on a platter in a low-temperature oven (around 200° F) until ready to serve.
Q & A With Sharam Bijan
What is your favorite part about having restaurants here in Marin?
The biggest reward is the relationships you build with guests. You really become an extended family over time. I see the same faces all over Marin and it's always like running into a good friend. I've met some of the most interesting people over the last 10 years and have formed relationships that I will always cherish. Most important, I met my wife at one of my restaurants, so I really have nothing to complain about.
And then, the most challenging part?
I'll first start by telling you about the most challenging day we ever had, which was our opening day in Novato. We were very hopeful that the Novato location would be successful, but we never anticipated serving over 600 people our opening day. Needless to say, it was a day that I try to block out of my memory as much as possible; I think I might have aged 10 years from that day alone. In general, as with any restaurant, consistency is the biggest challenge by far. Since we have so many regular guests at Toast, they all have favorites that they order all the time and they expect it to be the same every time. So we really try to emphasize consistency as much as possible. We obviously make mistakes but even in those scenarios we really try to do whatever we can to make sure that our guests are happy.
What are the top-selling dishes at Toast?
During the summer, our chicken watermelon salad is a huge hit at both restaurants. During winter, chicken potpies and the parmesan petrale sole are also very popular. In Mill Valley the Crispy Fried French Toast is definitely one of our biggest sellers throughout the year and in Novato our fried chicken is always a big hit. It's funny because every time we take one of these dishes off the menu, I have to get myself mentally ready for the initial reaction we get. Some people actually get very upset with us until we explain that watermelon does not taste good in December and we would much rather serve a dish that represents the season than just have a dish on the menu for the sake of having it on there.
When did you open your first restaurant, and what did you learn from the experience?
I opened my first restaurant in 2003. It was First Crush restaurant, located in downtown Mill Valley. I already had a successful First Crush restaurant in San Francisco and since I lived in Mill Valley at the time, I thought it would be the perfect setting for another location. Boy was I wrong. The Mill Valley First Crush lasted two years. Then I tried a couple of different concepts in that location before throwing in the towel. That famous location has been the most challenging and most humbling experience for me in the restaurant business. Both First Crush and Ora became special-occasion destinations and in Marin that's the kiss of death in the restaurant business. I was really proud of what we did there but you have to know when to cut your losses and move on.
Toast: A Toast to the Home Cook is available at both Toast locations, amazon.com and local bookstores.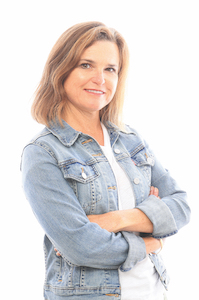 Mimi Towle has been the editor of Marin Magazine for over a decade. She lived with her family in Sycamore Park and Strawberry and thoroughly enjoyed raising two daughters in the mayhem of Marin's youth sports; soccer, swim, volleyball, ballet, hip hop, gymnastics and many many hours spent at Miwok Stables. Her community involvements include volunteering at her daughter's schools, coaching soccer and volleyball (glorified snack mom), being on the board of both Richardson Bay Audubon Center. Currently residing on a floating home in Sausalito, she enjoys all water activity, including learning how to steer a 6-person canoe for the Tamalpais Outrigger Canoe Club. Born and raised in Hawaii, her fondness for the islands has on occasion made its way into the pages of the magazine.