In Marin, many place-names are attributed to the Miwoks, from Tamalpais to possibly Bolinas. Other commonly seen titles are also familiar as they pop up in the names of area schools — we're looking at you, Sir Frances Drake. But other monikers' roots are a bit more elusive. Here are some local schools and information about their namesakes.
• A. E. Kent Middle School is named after Albert Emmett Kent, who moved to Marin County in 1871 and bought the land that would later become the town of Kentfield.
• The Dixie School District does not have Confederate roots; it's named after Mary Dixie, a descendant of the Miwok Indian tribe who used to live in Vallecito, California.
• Edna Maguire School in Mill Valley is so called in tribute to the educator and historian who was born in 1888 and inspired students with tales of California's gold country.
• James B. Davidson was the first superintendent of the San Rafael City Schools district, which was established 155 years ago. The middle school there is called Davidson to honor him.
• San Rafael's Mary E. Silveira Elementary School commemorates the woman who was an advocate for quality education in the Dixie school district.
• Neil Cummins was a principal in the Larkspur–Corte Madera School District; the elementary school there was named after him.
• Vallecito Elementary School in San Rafael gets its designation because of its location; it's nestled in a valley, or vallecito in Spanish.
• Wade Thomas was a principal of Main School in San Anselmo and the school district's supervisor starting in 1923. He died unexpectedly while the school was being retrofitted and it was rechristened in his memory.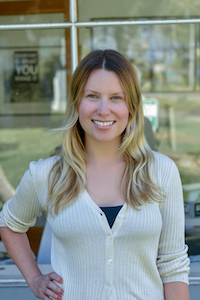 Kasia Pawlowska loves words. A native of Poland, Kasia moved to the States when she was seven. The San Francisco State University creative writing graduate went on to write for publications like the San Francisco Bay Guardian and KQED Arts among others prior to joining the Marin Magazine staff. Topics Kasia has covered include travel, trends, mushroom hunting, an award-winning series on social media addiction and loads of other random things. When she's not busy blogging or researching and writing articles, she's either at home writing postcards and reading or going to shows. Recently, Kasia has been trying to branch out and diversify, ie: use different emojis. Her quest for the perfect chip is never-ending.