Everyone knows that sharing = caring, but certain types of sharing are more meaningful and impactful than others. Sharing food is great, people sharing their wealth is also important, though oftentimes it's nice when people don't share their (unfounded) opinions. Sharing your time and knowledge, however, is probably the best and selfless kind of giving back. So if that's something you have interest in – in addition to some paddleboarding skills as well as a spare one – come out this weekend and help StokeShare connect inner city kids with the outdoors by giving them the gear and guidance they need to go paddle boarding for the first time.
StokeShare's mission is to connect children with the outdoors by giving them access to all the adventure equipment needed to get out there. They're partnering with Real Options for City Kids (R.O.C.K.) to bring a group paddleboarding in San Rafael this Halloween and your assistance would be invaluable. So please list your paddleboards and kayaks on stokeshare.com and volunteer!
If You Go:
When: Saturday, October 31 from 10 a.m. to 2 p.m.
Where: China Camp State Park
Cost: Free
facebook.com/events/734769956650429/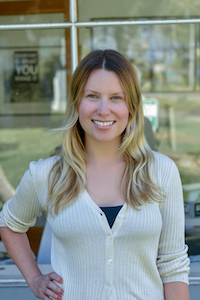 Kasia Pawlowska loves words. A native of Poland, Kasia moved to the States when she was seven. The San Francisco State University creative writing graduate went on to write for publications like the San Francisco Bay Guardian and KQED Arts among others prior to joining the Marin Magazine staff. Topics Kasia has covered include travel, trends, mushroom hunting, an award-winning series on social media addiction and loads of other random things. When she's not busy blogging or researching and writing articles, she's either at home writing postcards and reading or going to shows. Recently, Kasia has been trying to branch out and diversify, ie: use different emojis. Her quest for the perfect chip is never-ending.