The name Deer Island evokes all kinds of magical thoughts, the stuff Peter Pan fantasies are made of. Japan has an actual deer island — cause of course they do — where humans and deer live together in peace, but the Deer Island here in Marin is nothing to be scoffed at. Even though it is no longer a true island, this small preserve is still a wildlife oasis at the edge of urban Novato and the surrounding seasonal wetlands. The forest and grasslands here are home to a variety of birds (including many breeding raptors), reptiles, insects, and wildflowers. Remember to bring binoculars, if you have them.
This walk is for ages 18 and up.
If You Go:
When: Sunday, April 8 from 10 a.m. to 1 p.m.
Where: Deer Island Preserve
 Gate on Deer Island Lane
Novato, CA
Cost: Free
Additional event information available here.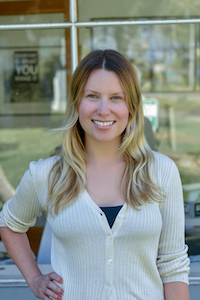 Kasia Pawlowska loves words. A native of Poland, Kasia moved to the States when she was seven. The San Francisco State University creative writing graduate went on to write for publications like the San Francisco Bay Guardian and KQED Arts among others prior to joining the Marin Magazine staff. Topics Kasia has covered include travel, trends, mushroom hunting, an award-winning series on social media addiction and loads of other random things. When she's not busy blogging or researching and writing articles, she's either at home writing postcards and reading or going to shows. Recently, Kasia has been trying to branch out and diversify, ie: use different emojis. Her quest for the perfect chip is never-ending.