BEER LOVERS IN Marin and beyond understand that Moylan's Brewery and Restaurant in Novato is synonymous with quality handcrafted beers. From the Dragoons Dry Irish Stout, made with a blend of imported hops and malted barley from the United Kingdom, to Moylan's Tipperary Pale Ale, the Irish tradition of fine beer is not waning at this establishment; in fact, it's spreading. Currently, this local company employs 170 people who ship 30 different types of beer, many of them recognized globally — and all made on site in Novato — to 20 different states and five countries around the world. Founded more than 20 years ago by Brendan Moylan, a San Francisco–born son of Irish immigrants, Moylan's is the proprietor's second business venture, following his other successful restaurant-brewpub endeavor in Larkspur, Marin Brewing Company. Beer aside, the menu is stacked with pub favorites like grass-fed burgers, wood-fired pizza and a variety of daily specials. On Saturdays, kitchen manager Marco Gongora's corned beef and cabbage is served. Here, sous chef Tomas Gongora shares his brother's recipe for the customary meal and Moylan's favorite.
---
Corned Beef and Cabbage
Serves 8
Ingredients
10 pounds of beef brisket
3 tablespoons salt
3 tablespoons pepper
2 tablespoons green peppercorns
2 tablespoons crushed red peppers
3 large carrots
24 small red potatoes
1 whole head of cabbage
To Prepare
Cure the brisket using salt, pepper, green peppercorns and crushed red peppers for at least 72 hours before cooking.
Cut the cured brisket into 3 or 4 pieces. Add to a large pot of water, making sure the water covers the meat.
Boil the brisket and keep rotating the pieces so that the bottom ones don't get overcooked.
Boil for 4 hours or until cooked.
Peel and cut carrots; boil in a separate pot until tender.
In another pot, boil peeled potatoes until soft.
Cut cabbage into 8 even wedges and steam.
When the brisket is cold, trim the rest of the fat off and cut the meat into 2- to 3-ounce slices.
Keep it in the juice and serve with carrots, potatoes and cabbage.
This article originally appeared in Marin Magazine's print edition under the headline: "Emerald Isle Eats."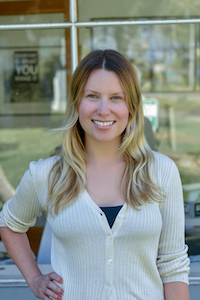 Kasia Pawlowska loves words. A native of Poland, Kasia moved to the States when she was seven. The San Francisco State University creative writing graduate went on to write for publications like the San Francisco Bay Guardian and KQED Arts among others prior to joining the Marin Magazine staff. Topics Kasia has covered include travel, trends, mushroom hunting, an award-winning series on social media addiction and loads of other random things. When she's not busy blogging or researching and writing articles, she's either at home writing postcards and reading or going to shows. Recently, Kasia has been trying to branch out and diversify, ie: use different emojis. Her quest for the perfect chip is never-ending.