There's no one more skilled at avoiding your gaze than a bartender, and at no time is this more apparent than when you're practically clawing at the bar for a drink. The desperate days are over, however, now that the Brew Coop has opened in the heart of the Valencia corridor and put customers in charge of their libations.
Here's how it works:
1. Get Carded
Go to the host stand — a team member will check your ID and give you a glass.
2. Pay Up
Give the host your credit card (or pay cash) to open a tab. In exchange, you'll receive a RFID (radio frequency identification) card linked to your account that you'll use to activate the beer taps.
3. Get Your Beer!
Insert your RFID card into the slot next to the beer you want. Place your glass beneath the desired tap, pull the handle, and pour til your cup almost runneth over! The digital display will indicate how much you've poured and what it set you back. Drink at your leisure, and repeat as desired. When you're ready to go, exchange your RFID card for your credit card with a team member. Easy peasy.
Brew Coop offers a total of 26 beers, ciders, and wine which range from 50-80 cents an ounce, so if you're unsure about something you don't need to suffer from buyer's remorse. Brews are divided into hoppy, lighter, malty, tart and nitro, with a heavy focus on local favorites like Fort Point and Standard Deviant. For non-beer drinkers there's also kombucha on tap. As for food, sharable upscale bar fare is the name of the game. Expect the usual suspects, dressed up in globally-inspired flavors: bacon-spiked brussels sprouts, street tacos, Adobo wings, as well as heartier dishes like a sage butter-spiked fried chicken sandwich served with coleslaw on a potato bun, and carne asada fries. All of this combined with seven 65-inch screens that broadcast games at all times — as well as important national events — makes for an unmissable elevated sports bar vibe.
WHO Owner Gore Song and chefs Tim Luym and Ronnie Taylor
WHAT San Francisco's first-ever self-pour taproom and eatery
WHERE 819 Valencia St, $$, D, beer and wine only, happy hour
Adobo wings (top left), Chef Tim Luym and Owner Gore Song (top right), Bar Bites (bottom)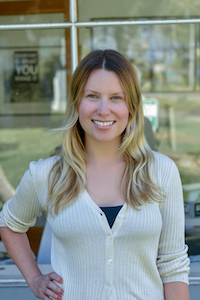 Kasia Pawlowska loves words. A native of Poland, Kasia moved to the States when she was seven. The San Francisco State University creative writing graduate went on to write for publications like the San Francisco Bay Guardian and KQED Arts among others prior to joining the Marin Magazine staff. Topics Kasia has covered include travel, trends, mushroom hunting, an award-winning series on social media addiction and loads of other random things. When she's not busy blogging or researching and writing articles, she's either at home writing postcards and reading or going to shows. Recently, Kasia has been trying to branch out and diversify, ie: use different emojis. Her quest for the perfect chip is never-ending.