'Tis the season to deck the halls…and adorn our living rooms with a statuesque, fragrant Monterey pine, Sierra redwood or noble fir. For most of us here in Marin, this means a trip to the neighborhood Christmas tree lots and a half-hour perusal of farm- perfect trees delivered to Marin via farms mostly in Oregon and the Sierras. According to the National Christmas Tree Association, Americans bought 28.6 million trees in 2006. We in Marin accounted for about 25,000 of those, says the Marin County Hazardous and Solid Waste Joint Powers Authority—the people responsible for disposing of the tindery remains post–December 26th.
As to where they end up after being dropped off or hauled away from your curbside, there's actually sort of a happy ending to that, says Jeff Rawles of MCHSW. "We contract out a variety of waste haulers, in a collaborative effort, to pick up and dispose of thousands of trees in a very short time," he explains. "Most of the trees end up being composted and the material is used for the county's needs, except for the trees with chemical treatment such as flocking. These go straight to landfill."
So it seems the centerpiece of the season need not induce too much green guilt—though there is the matter of the tree often having traveled hundreds of miles to get here, most likely not in a vehicle using low-emission fuel.
There are other alternatives. The live tree is a fine choice—especially if it's planted in an urban setting post-holiday. Or decorate a houseplant. Another idea: buy an artificial tree—even design dowager Martha Stewart has given this option a nod with her own brand. Websites like treetopia.com, treeclassics.com and christmastreegalore.com sell both realistic- and whimsical- looking beauts, prestrung and ready to plug in.
But while those are reusable and green in color at least, are they really the best way? Surprisingly, the environmentally minded website treehugger.com says no. "Most are actually shipped from China and are generally made with polyvinyl chloride, or PVC," site staff writer Kara DiCamillo says. "Many PVC products can be a source of hazardous lead. This is why faux Christmas trees carry a warning label that cautions you to avoid inhaling or eating any bits of lead dust that may fall from its branches, and the labels also advise you to wash your hands after handling."
Buying a tree from a local tree farm is the best solution, she maintains. "Not only does it support the local community, but it also means you aren't purchasing a tree that's been hauled from across the country." By their nature, these businesses are a sustainable enterprise: once you choose a tree and chop it down, the farmer will replace it with a new sapling to harvest in a few years. And while trees are growing on the farm, they create habitats for other living creatures and turn carbon dioxide into oxygen. Most of these ventures are family owned and open from sunrise to sunset until Christmas.
Regardless of where you get your tree this season, be sure to log on to marinrecycles.org to find out how and where to dispose of it once the celebrating's all done.

---
These Christmas tree farms are well within an hour's drive from most points in Marin:
Buddy's Christmas Trees
8575 Graton Rd., Sepastopol,
707.823.4547, grandmastrees.com
Davis Christmas Tree Farm,
3800 Vine Hill Rd., Sebastopol, 707.823.8733
Larsen Christmas Tree Farms,
391 Marshall Ave., Petaluma, 707.762.6317
Liberty Christmas Tree Farm,
241 Liberty Rd., Petaluma, 707.792.2150
Little Hills Christmas Tree Farm,
961 Chapman Lane, Petaluma, 707.763.4678
Reindeer Ridge Farm,
3500 Mariola Rd., Sebastopol, 707.829.1569
Spirit of Christmas Tree Farm,
3660 Gravenstein Hwy., Sebastopol, 707.823.6751
Victorian Christmas Tree Ranch,
1220 Gravenstein Hwy. N., Sepastopol, 707.823.0831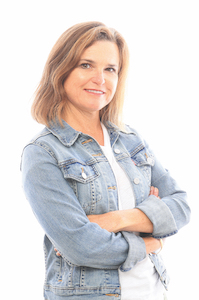 Mimi Towle has been the editor of Marin Magazine for over a decade. She lived with her family in Sycamore Park and Strawberry and thoroughly enjoyed raising two daughters in the mayhem of Marin's youth sports; soccer, swim, volleyball, ballet, hip hop, gymnastics and many many hours spent at Miwok Stables. Her community involvements include volunteering at her daughter's schools, coaching soccer and volleyball (glorified snack mom), being on the board of both Richardson Bay Audubon Center. Currently residing on a floating home in Sausalito, she enjoys all water activity, including learning how to steer a 6-person canoe for the Tamalpais Outrigger Canoe Club. Born and raised in Hawaii, her fondness for the islands has on occasion made its way into the pages of the magazine.