Welcome to workout paradise – Club Evexia, which offers 20,000 square feet of gorgeous space overlooking the San Francisco Bay, plus all the classes one could ever imagine. We sat down with Warren Gendel and Scott Raymond, the co-founders of Club Evexia to find out more about this one-of-a-kind gem that is not only a fitness mecca, but a wellness wonder and a retreat for the soul.
MM: Give us the scoop on Club Evexia.
CE: First, we are excited to open our doors after months of designing, planning and building our 20,000 square foot facility. So much thought went into creating a place that's not just a fitness club, but offers a total wellness experience. We are addressing both mind and body with our facility, equipment, classes and many, many extras. Our instructors are top-notch, in fact, many of them approached us about working at Club Evexia when they figured out what we were doing. We feel lucky that we've been able to hire the best of the best to work with our members.
MM: Why open a new health club during a pandemic?
CE: It's a perfect time for us to open our doors. First, so many of us have lived a sedentary lifestyle for the past two years and don't know where to start when it comes to getting back into shape. Second, many of us now work at home, and we need a place where we can take our focus off our work and put it on ourselves, even if just for an hour.
We've designed our club as that place where people can go for a much needed respite from the hectic pace of life and where they can feel good about themselves. From the minute they walk in our doors, our members are greeted by our friendly staff and are guided to the activity to feed their body and soul—whether it's a yoga, cycle or Pilates class, a rotation through our gym area, a turn in our infrared saunas or just time out on our outdoor deck sitting next to the water.
MM: Why the name "Evexia"?
CE: We get asked that a lot! It stands out as it's not a name you'd usually see. Simply put, Evexia is a Greek word that means "wellness," which is appropriate given our vision of being more than just a place to exercise. We want to addresses both the body and the mind – a 360 wellness approach, if you will.
MM: What are Club Evexia's highlights?
CE: For starters, all of our workout areas have unparalleled views of the San Francisco Bay. In addition to our indoor spaces, we have a 4,000 square foot outdoor deck. No other club offers that! After a good sweat session, our members can grab a seat on the deck, along with a complimentary coffee or tea from Equator Coffee, relax and soak up the sun and the views. They can also grab a juice drink, salad or a snack from the Urban Remedy kiosk if they need a little nourishment or pick-me-up. WiFi is available throughout the club and out on the deck for those who want to do a little work after their workout.
We have a wide selection of instructor-led classes in almost every activity one can think of: TRX, yoga, cycling, barre, kettlebells, cardio, you name it. We also use the deck for instructor-led activities such as sunset yoga classes and meditation sessions.
For those in need of extra decompression, there's the Exhale Lounge, equipped with infrared saunas and massage chairs available for a nominal membership upgrade. The Exhale Lounge is scheduled to debut in early April.
MM: How did you come up with your concept?
CE: That's a good story! We (Scott and Warren) come from very different backgrounds, but that is what makes us a solid team. Scott is a commercial real estate expert who runs a thriving investment business. Warren is a successful fitness expert with three decades of experience running corporate and kids' fitness programs. Warren, who is Marin native, approached Scott with the idea of opening a fitness club in Southern Marin, a market he felt was underserved. We created a vision that would include a total wellness club with a beautiful welcoming atmosphere unlike anything Marin has seen.
The minute we walked into the Shoreline Center, we not only knew this had to be our home, but we knew this location and setting deserved something far more than a fitness only experience. Hence, Club Evexia was born, where fitness meets wellness meets social club. When we approached the building's management about our vision in the location, they thoroughly embraced our ideas.
MM: What are you doing to make people feel safe?
CE: We are requiring that all our members and staff are vaccinated. Our HVAC system is super robust—moving old air out and new air into the facility five times per hour, meets ASHRAE standards twice over, and is equipped with MERV 13 filters. We are initially capping our membership at 1,500 to avoid wait times for classes and equipment, and to ensure the highest member experience possible.
We also have brand new fitness equipment that utilizes the latest in ergonomic design and technology to avoid injury and maximize results. Because we are uniquely located next to the Bay, we can keep our deck doors and windows open for optimum air flow. Many of our classes will be held outside, not only for members to enjoy our epic setting, but also to give us options if mask mandates ever return.
---
More from Marin:
---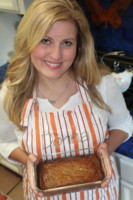 A freelance writer in Marin who writes about family, kids and parenting, Glass is the mother to one son, one dog and a hamster named Miss Geri. When she's not writing, trekking up steep hills in Marin or driving her kid to sports practice, she and her family spend time in their tiny cabin in Lake Tahoe. She avidly supports the California Academy of Sciences, a world class science museum and research institution, and the Institute on Aging which provides much needed services to Bay Area seniors and disabled adults. Glass is obsessed with baking the perfect loaf of banana bread, something she makes so often she no longer needs to look at a recipe card.