Given his origins in Toledo, Ohio, it's a wonder that restaurateur Laurence "Larry" Mindel of Sausalito was the first American to win the coveted Caterina de Medici medal for preservation of Italian heritage and culture outside Italy. When he was a boy, his culinary experience topped out at brisket and caramel cake; a noodle was something found in chicken soup.
Fortunately, for those of us who love Italian food, Mindel was destined for the restaurant business. Like Starbucks bringing the latte to Peoria, he and his partners introduced dishes like risotto con funghi to California. Following his first major success, Chianti in Los Angeles, he launched such Bay Area dining destinations as Ciao, MacArthur Park, Guaymas and Prego, one of the first U.S. restaurants to feature exhibition pizza ovens. Walking past the sidewalk tables of the Union Street eatery, people were lured in by the heady aroma of baking bread. Soon after Mindel was making dough of a different sort from a small group of bakeries that became the Il Fornaio empire, generating more than $150 million a year.
Along with exploring the towns of Italy, Mindel is most happy spending time with his five children and wife Debby, a teacher at Reed School in Tiburon. Another source of happiness is Sausalito's Poggio, his latest restaurant, a place "as close as I can get to the very heart of what Italian cooking and hospitality are about," he attests. We caught up with him there one sunny afternoon to learn why he's called Marin home for over three decades.
You could live anywhere. Why Marin? Like many people, no matter where I have been, when I step off the plane and know that I will be in Marin shortly, I feel a smile come to my face. We are blessed by fabulous weather, great views, clean air, varied topography and the San Francisco Bay. The people who inhabit this county are individualistic, politically active, thoughtful and interesting and make our community exciting and yet comfortable.
What makes you happy in Marin? Being here makes me happy. Being around intelligent people who are inquisitive makes living here pretty stimulating. There's so much to like about Marin and all of it, and I mean all of it, makes me happy.
What bothers you here? Traffic.
What do you value every day? How very, very lucky I am.
What is your personal idea of luxury? A sweater from Loro Piana.
What person has influenced you the most? My father.
What has been the most fulfilling moment in your work? Being awarded the Caterina de Medici medal, by the Italian government in the ancient City Hall of Florence with my parents and family in attendance. I was the first American and the only recipient of non-Italian descent to be awarded this prestigious medal.
What's your desert-island favorite book or album? Either Soldiers of a Different War or The Great Gatsby.
What do you like best about yourself? My good fortune to be able to work with great people in the restaurant business.
What's your favorite place to unwind? Our boat.
Do you have a favorite Marin view? From the east-facing balcony of our home in Sausalito.
How do you want to be remembered? As an inspirational father, caring husband and thoughtful leader.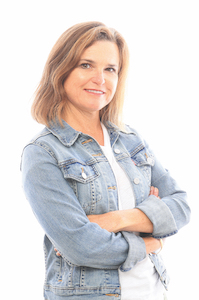 Mimi Towle has been the editor of Marin Magazine for over a decade. She lived with her family in Sycamore Park and Strawberry and thoroughly enjoyed raising two daughters in the mayhem of Marin's youth sports; soccer, swim, volleyball, ballet, hip hop, gymnastics and many many hours spent at Miwok Stables. Her community involvements include volunteering at her daughter's schools, coaching soccer and volleyball (glorified snack mom), being on the board of both Richardson Bay Audubon Center. Currently residing on a floating home in Sausalito, she enjoys all water activity, including learning how to steer a 6-person canoe for the Tamalpais Outrigger Canoe Club. Born and raised in Hawaii, her fondness for the islands has on occasion made its way into the pages of the magazine.