Writing, painting, sculpting, you name it, Zio Ziegler does it. An artist at heart, the Rhode Island School of Design grad first gained notoriety for his large-scale murals found in his native Mill Valley as well as the world over. Since then Ziegler has branched into numerous other mediums and projects. His new paintings and sculptures will be featured at MarinMOCA from through November 11, with an opening reception for The Fourth Wall on September 22 from 5 to 8 p.m. marinmoca.org
What does it mean to you to have your first solo show in Marin? This is a place that I'm tremendously inspired by and grounded by. I've been back in Marin for the past nine years and things have come full circle, including my work.
The scope of your work is far ranging — how do you stay so inspired and productive? There's a perception that I paint a lot, but the amount of final works I'm OK with at the end of the year is maybe 10. The reason that I do this is that I prefer nothing else than working all day — the joy of process, of creating what's in your mind's eye.
What are the biggest challenges you encounter? How to get an audience to engage with your work for long enough for deep pattern recognition to take place. The desire to create a narrative, take this projective narrative and bring it back to the viewer. The world is getting more divisive and I want to show the human condition.
Is there something you're particularly proud of? I'm proud of the fact that I've been able to let go and become looser. There's a level of simplicity I'm after, getting to the soul of an object. After 17 drafts and 17 angles, things become rote but then mistakes will happen, and it's the mistakes and coincidences that fuel art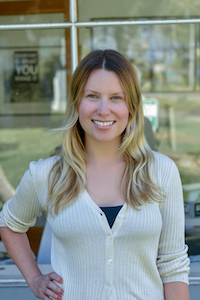 Kasia Pawlowska loves words. A native of Poland, Kasia moved to the States when she was seven. The San Francisco State University creative writing graduate went on to write for publications like the San Francisco Bay Guardian and KQED Arts among others prior to joining the Marin Magazine staff. Topics Kasia has covered include travel, trends, mushroom hunting, an award-winning series on social media addiction and loads of other random things. When she's not busy blogging or researching and writing articles, she's either at home writing postcards and reading or going to shows. Recently, Kasia has been trying to branch out and diversify, ie: use different emojis. Her quest for the perfect chip is never-ending.