From Princess Diana-inspired sapphire rings to dangling hoop earrings studded with diamonds, mother-daughter duo Mariel Baker and Denise Forbes, co-owners of California Girl Jewelry in Mill Valley, can design pretty much any piece of jewelry their clients desire. "We can make it from a sketch, photo or even a person's imagination," says Baker. And there is no shortage of gemstones to choose from. The shop, which opened in Strawberry Village Shopping Center in February, carries more than 30 types of gemstones, including garnets, tourmalines, sapphires, spinels and of course, diamonds, procured from mines all over the world, and does not charge any design fees for their custom jewelry creations. "We have thousands of loose gemstones to choose from, and if we don't have what you're looking for, we can get it," says Baker. "We buy directly from the mines to keep our prices affordable and below retail." 
Despite what the business's name implies, Baker and Forbes are not California natives, though the transplants have called the Bay Area home for quite some time now. "We're a couple of 'New Yawkers' who fell in love with the Bay Area two decades ago," laughs Forbes, who now lives in Marin County with her husband and four children. 
Baker's love affair with rare colored gemstones began back in the 1980s in Manhattan, when she met a gem specialist in the diamond district near her office while working as a senior manager at an IT firm. She would pick out gemstones and design her own jewelry, and soon found herself fascinated by the world of gems. After moving to California, she founded California Girl Jewelry in 2009 as an internet-based company, and also participated in many Gem Faire shows across California. Forbes has also been collecting and researching gems for decades, but she continued to work in government and public health roles until 2012, when she left her career at a San Francisco hospital system to join her mother's business.
Prior to opening their Mill Valley store, the pair had a shop in Union Square in San Francisco for five years. "We were in a small boutique on the sixth floor of an Art Deco building without any street-level signage," Forbes recalls. "We were literally the 'hidden gem in San Francisco.'" Today, 95% of California Girl Jewelry's business remains Internet-based, with clients placing orders from as far away as Europe, Japan and Australia. "We're one of the top five colored gemstone designers of fine jewelry in the world," says Baker. They're also developing a loyal client base in Marin, thanks to the many years they participated in the Gem Faire in San Rafael and their new, more visible presence in the community, along with their dedication to customer satisfaction. "We want every client to become a longtime client, and to that end, we focus on exceptional customer service and support," says Forbes. 
---
More from Marin:
---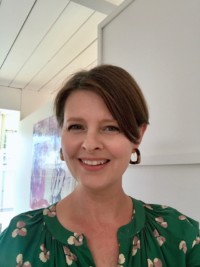 Lotus Abrams has covered everything from beauty to business to tech in her editorial career, but it might be writing about her native Bay Area that inspires her most. She lives with her husband and two daughters in the San Francisco Peninsula, where they enjoy spending time outdoors at the area's many open spaces protected and preserved by her favorite local nonprofit, the Peninsula Open Space Trust.