Most visitors to Oahu will be staying at a hotel on or near a golden swath of sand. While this is great for some vacationers, others might also want to get out and explore. Going clockwise from Waikiki, we list a few of our favorite sandy spots.
MAGIC ISLAND (AINA MOANA)
Back in 1964, a small man-made peninsula was built across from Ala Moana Beach Park with the hopes of creating a resort. Instead, these best-laid plans eventually resulted in a public beach park. While the area can be a bit rough around the edges — people lingering with shopping carts — the beach is wide and expansive and the protected reef is excellent for snorkeling. Details Large parking lot, bathrooms and showers, picnic tables, plenty of shade and a paved path.
POKAI BAY
Located between the small boat harbor in Waianae and Kaneilio Point, Pokai Bay is a popular beach for locals on Oahu's leeward (west) coast and a good day trip for those staying at Koolina and looking for a bit of local flavor. A crescent-shaped rock jetty offers protection from the surf, making this 15-acre beach park ideal for young swimmers, snorkeling and lap swimming. Details Public parking with overflow parking on streets, picnic tables, shady grassy areas off the beach; be respectful of the locals, since this beach is far off the tourist track.
WAIMEA BAY BEACH
Depending on the time of year, you will have a varied experience here. If you are looking for massive surf with helicopters dropping daredevils into the water (tow-in-surfing) you might find it in this spot from November to February. The summer months provide a glassy gentle swell ideal for snorkeling or boogie boarding. Either way, this two-mile stretch of sand offers a classic North Shore experience. Details Public parking, bathrooms and showers; shade can be hard to find.
KAILUA BEACH
On the windward side of the island, this three-mile expanse of powdery white sand has been voted best beach in America by several magazines and travel experts. There is a large grassy area with picnic tables, volleyball courts and public restrooms. Unfortunately, there are no SUP, kayak or snorkeling rentals at the beach, but you can find these as well as lots of friendly advice on where to launch at Kailua Sailboards and Kayaks located a block away from the public parking lot. Watch for Portuguese man-of-war (jellyfish) and stinging limu (seaweed) from June through September, on the sand as well as in the water. Details Two parking lots with options for street parking; pop into Kalapawai Market for healthy picnic offerings.
MAKAPUU BEACH
Located on the easternmost tip of the island, this beach is famous for body surfing. Swimmers need to be very comfortable in waves here, so for those who are well versed in rolling with the swells and duck-diving incoming waves, this is your beach. And for those who are not as comfortable in the water, it's a beautiful place to picnic and ponder the power of Mother Nature. Details Public parking, some shade and lifeguard on duty.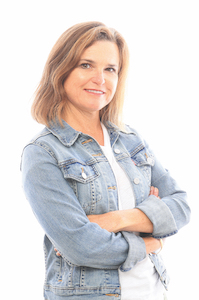 Mimi Towle has been the editor of Marin Magazine for over a decade. She lived with her family in Sycamore Park and Strawberry and thoroughly enjoyed raising two daughters in the mayhem of Marin's youth sports; soccer, swim, volleyball, ballet, hip hop, gymnastics and many many hours spent at Miwok Stables. Her community involvements include volunteering at her daughter's schools, coaching soccer and volleyball (glorified snack mom), being on the board of both Richardson Bay Audubon Center. Currently residing on a floating home in Sausalito, she enjoys all water activity, including learning how to steer a 6-person canoe for the Tamalpais Outrigger Canoe Club. Born and raised in Hawaii, her fondness for the islands has on occasion made its way into the pages of the magazine.