Planning a trip to the islands soon? We've asked experts — Hawaii hospitality veterans with more than 200 years of combined experience helping guests get the most out of their vacations — to share their best recreational and cultural tips. And yes, we let them include at least one offering from their own home base.
Recreation
ALVIN WONG, DIRECTOR OF MARKETING AT WAILEA BEACH RESORT An avid fitness advocate who enjoys myriad outdoor and indoor activities, Wong has been at the property (seeing it through a $100 million renovation) for three years and previously worked in the industry for 25-plus years.
• Start the day watching the sunrise at Haleakala, which means "house of the sun" in Hawaiian. As of February, visitors need a reservation, which can be made 60 days in advance for $1.50 per car at nps.gov.
• Book a five-line Haleakala zip line run with Skyline Adventure tours, which starts off across an Indiana Jones–style swinging bridge, proceeds over 90-foot drops and continues through a forest of eucalyptus. If you can do this anytime from Monday to Wednesday, opt for the Haleakala Bike 'n' Zip tour, which combines a sunrise view, a bike ride down the 21 switchbacks and the zip line tour. Plan for lunch at Grandma's Coffee House in Kula.
• Head to Oneloa, "Big Beach" in Makena on South Maui, where the locals go for bodysurfing, picnicking and relaxation, as it is untouched by any development — not a resort in sight, a very beautiful and picturesque beach, two-thirds of a mile long and 10 feet wide. If you're feeling adventurous, just steps over a hill is "Little Beach," where clothing is optional.
• If it is whale season, November–March, you can't miss the wow excursion of a lifetime with Hawaiian Outrigger Experience, where you will learn about Hawaiian history, culture and language as you cruise along the shores of Wailea.
• Ride the waterslide at Wailea Beach Resort (for hotel guests only). Opened recently, this turny, curvy tube of fun has taken the prize for longest aquatic slide in the state. As part of the resort's NALU Adventure Pool, it measures 325 feet and drops five-and-a-half stories back into a deep pool.
• You've burned plenty of calories even if you just do half of all the above, so end your day by enjoying the spectacular Maui sunset anywhere along the southern shoreline with your favorite beverage and significant other.
Culture
JONELLE KAMAI, CULTURAL AMBASSADOR AND CHEF CONCIERGE AT FAIRMONT KEA LANI Kamai was born and raised on Maui and has worked at the Kea Lani for 11 years. She has a certification from Ola Hawaii, a program developed by the Native Hawaiian Hospitality Association.
• One of the most significant cultural places in the state is located in Hana — Hale o Pi'ilani Heiau. This locale is said to have once been the home of an ali'i (chief) named Pi'ilani. Pi'ilanihale is the largest heiau in all of Polynesia and was built in different phases starting in the 13th century. Guided tours are available and recommended.
• Heading west, Front Street in Lahaina showcases Maui's diverse history — you just need to know where to look. For one, the old courthouse is now a place to visit and learn about Hawaii's monarchs and missionary influence and the history of Maui's people. Other points of interest include the Baldwin Museum, Hale Pa'ahao Prison, Hale Pa'i Museum and Wo Hing Museum. Moku'ula Island and Mokuhinia Pond are also worth visiting; the former was once home to Kamehameha III (the kingdom's capital was Lahaina from 1830 to 1845). The Friends of Moku'ula will guide you to many cultural sites in the area on an educational walking tour.
• Located toward the center of the island, 'Iao Valley State Park is one of Maui's most culturally significant areas. In 1790, a famous battle happened here between the army of Kamehameha the Great and the Maui Chief Kalanikūpule. The battle became known as Kepaniwai, which means "the damming of the waters," referring to the bodies that floated down the river. Still, this was also when Kamehameha met Keōpūolani, the future mother of his children and the most sacred wahine in the kingdom. Today visitors enjoy the nature conservancy's trails and cool river waters.
• Pu'u Keka'a, which literally means "rumbling hill" (aka Black Rock), is at the far end of the beautiful Ka'anapali Beach. Here, hundreds of years ago, Chief Kahekili II, known for his courage and waterman skills, made lele kawa (the act of leaping feetfirst from a cliff into water without splashing) an exercise for his warriors as he assessed their courage and loyalty to him. Later, Kamehameha the Great made it a sport and now it is a fun pastime for locals and visitors alike.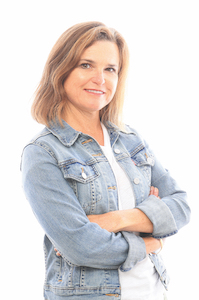 Mimi Towle has been the editor of Marin Magazine for over a decade. She lived with her family in Sycamore Park and Strawberry and thoroughly enjoyed raising two daughters in the mayhem of Marin's youth sports; soccer, swim, volleyball, ballet, hip hop, gymnastics and many many hours spent at Miwok Stables. Her community involvements include volunteering at her daughter's schools, coaching soccer and volleyball (glorified snack mom), being on the board of both Richardson Bay Audubon Center. Currently residing on a floating home in Sausalito, she enjoys all water activity, including learning how to steer a 6-person canoe for the Tamalpais Outrigger Canoe Club. Born and raised in Hawaii, her fondness for the islands has on occasion made its way into the pages of the magazine.