For poets, writers and the like traveling to Maui, we have a new discovery to share. The latest must-see attraction on the island is The Merwin Conservancy , a writer's retreat/ palm tree exhibit/ hideaway on Maui's east side. Ideal for those looking to take a break from the beach and nourish the soul, this island escape once belonged to celebrated poet William Stanley (W.S.) Merwin, where he created one of the most extensive palm collections on the planet. This nearly 20-acre property was lovingly transformed from an arid former pineapple plantation into a lush living collection of palm trees. About 2, 740 dot the landscape, with nearly 900 different horticultural varieties and 125 unique genera. The best part of this story is the man and the woman behind the plantings. Merwin and his wife Paula bought the land and slowly transformed it into a refuge to be shared. After the passing of Paula and then William Stanley, the land has become a conservancy hosting writers, artists and some public events.
How to visit?
Morning visits are booked once or twice per month, on a first-come, first-served basis, depending on availability. Groups meet at a public parking area in Ha'ikū to carpool to the property and the entire experience takes about three hours. The hikes are led by Merwin Conservancy staff and/or docents, and include informal historical and botanical conversation, poetry readings, and quiet reflection time. Or check the calendar for the upcoming literary events, which they facilitate at venues around the island (not the conservancy) including West Marin's own Robert Hass, who will be doing a reading in December.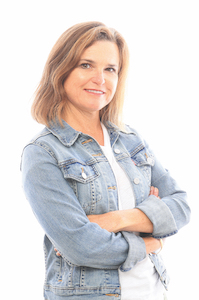 Mimi Towle has been the editor of Marin Magazine for over a decade. She lived with her family in Sycamore Park and Strawberry and thoroughly enjoyed raising two daughters in the mayhem of Marin's youth sports; soccer, swim, volleyball, ballet, hip hop, gymnastics and many many hours spent at Miwok Stables. Her community involvements include volunteering at her daughter's schools, coaching soccer and volleyball (glorified snack mom), being on the board of both Richardson Bay Audubon Center. Currently residing on a floating home in Sausalito, she enjoys all water activity, including learning how to steer a 6-person canoe for the Tamalpais Outrigger Canoe Club. Born and raised in Hawaii, her fondness for the islands has on occasion made its way into the pages of the magazine.