Planning a trip to the islands soon? We've asked experts — Hawaii hospitality veterans with more than 200 years of combined experience helping guests get the most out of their vacations — to share their best recreational and cultural tips. And yes, we let them include at least one offering from their own home base.
Recreation
REBECCA PANG, PUBLIC RELATIONS Pang loves to run half-marathons. She cut her teeth in the business representing the Hawaii, Oahu and Maui visitor bureaus for more than a decade. Here are her top picks for staying active on Oahu.
• Start off the morning with a hike to the top of Diamond Head or Le'ahi (Hawaiian name for the crater), a 1.6-mile round-trip. The trail, built in 1908 as part of Oahu's coastal defense system, originally led to a center that directed artillery fire, and walking it is like taking a trip back in time. The reward after an ascent up steep stairs and through a lighted 225-foot tunnel is a prime view of Waikiki and beyond, from a vantage point only reachable on foot.
• Take a surf lesson in Waikiki. For decades, locals and travelers have gotten their cowabunga stoke on these perfect small rolling waves, and you can too. The beach is filled with opportunities to rent a board, including Faith Surf School in front of the Outrigger Waikiki. For a different pace, try stand-up paddleboarding and see Waikiki from a new perspective.
• Explore the North Shore with Climb Works on Keana Farms. The three-hour guided zip line tour includes zip lines ranging from 500 feet to almost half a mile; the course offers eight dual lines, two rappels and three skybridges over beautifully expansive farmland.
• Walk Kailua Beach at sunrise. This 2.5-mile stretch of white flour-like sand is famous for its beauty. Bring a boogie board; you'll find a couple of spots that are great for beginners.
• The most advanced boogie boarders and bodysurfers can head to Makapuu Beach Park, but only go if you have complete confidence in your water abilities. This wild beach on the east side of Oahu is famous for strong surf.
• After working out all day, stay healthy with a sustainable seafood option from Mud Hen Water, 12th Avenue Grill, or The Pig & The Lady.
Culture
GERALD GLENNON, GENERAL MANAGER OF THE KAHALA HOTEL & RESORT Glennon has lived in Hawaii 17 years and has been in the hospitality industry 39 years.
• Take a sunrise walk along Waikiki with a nod to the past. Here you can read the plaques created by cultural historian George Kanahele and his crew and imagine what this metropolis was like hundreds of years ago. Start at the east end at the beach, at what is now the Kaimana Beach Hotel (formerly Sans Souci, Waikiki's first hotel), and continue to Kapahulu Groin, a spot that today is crowded with surfers from around the world, but when the chiefs ruled the land a commoner might have lost his life by daring to surf these royal waves.
• The Banyan Tree at the Moana Surfrider, where Robert Louis Stevenson is said to have written poems with the lovely Princess Kaiulani. The princess grew up on an estate just across the street, which is where the Sheraton Kaiulani stands today. A little farther down the road, Gray's Beach, between the Halekulani and Outrigger Reef, was famous for healing powers; if you have an ailment you might as well dip into these waters — it can't hurt.
• Iolani Palace is the only palace on U.S. soil. Sign up for a guided tour to get the most out of the visit. If you ever have a chance to watch the movie Princess Kaiulani (it is usually offered on Hawaiian Airlines) you'll recognize the palace and locations of a few key scenes. Be sure to visit the corner room where Queen Lili'uokalani was held prisoner and where she wrote the famous "Aloha 'Oe" while in captivity.
• I know, a museum sounds like the last place you would want to be on a tropical vacation, but the Bishop Museum is worth it. Try the Monarchs Tour, Behind the Scenes or the Planetarium and plan to stay for a while.
• Not only will the flora and fauna blow your mind at Waimea Falls, but there are rare species of birds and plants along the path that winds past an ancient Hawaiian village (currently being excavated). I recommend a guided tour. When you're done, be sure to dip in the cool refreshing waters off Waimea Beach. On February 28, 1779, Capt. Charles Clerke aboard HMS Resolution stopped at Waimea Bay shortly after Capt. James Cook was killed at Kealakekua Bay.
• Stop at the Pali Lookout, which has deep historical significance. Pali means cliff in Hawaiian, and this one is the site of the Battle of Nuuanu, where in 1795 Kamehameha the Great won the struggle that finally united Oahu under his rule. Hike or drive up and check out the expansive view of Kane'ohe and Kailua bays.
• End at the Kahala, which when built in 1964 for $11 million was the most expensive hotel in the world. The spot was affectionately known as "Kahollywood" for the movie stars who flocked here. As you sip that cool and refreshing Maui Mule, contemplate the fact that in 1795, on this very spot, Kamehameha the Great landed many of his canoes (which came from Maui) en route to the Battle of Nuuanu, which led to the unification of the Hawaiian Islands. Eventually, the kanaka or native islanders began to settle in Kahala.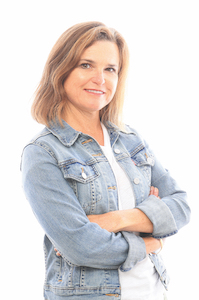 Mimi Towle has been the editor of Marin Magazine for over a decade. She lived with her family in Sycamore Park and Strawberry and thoroughly enjoyed raising two daughters in the mayhem of Marin's youth sports; soccer, swim, volleyball, ballet, hip hop, gymnastics and many many hours spent at Miwok Stables. Her community involvements include volunteering at her daughter's schools, coaching soccer and volleyball (glorified snack mom), being on the board of both Richardson Bay Audubon Center. Currently residing on a floating home in Sausalito, she enjoys all water activity, including learning how to steer a 6-person canoe for the Tamalpais Outrigger Canoe Club. Born and raised in Hawaii, her fondness for the islands has on occasion made its way into the pages of the magazine.