AT THE END of the month the Hawaii Food and Wine Festival (HFWF) marks its fifth year of celebrating the state's local bounty. The event has grown into a two-week, three-island affair attracting 10,000 foodies and more than 100 participating chefs from all over the world. This year's festivities kick off in Waikoloa on the Big Island of Hawaii August 29, move on to Kaanapali on Maui September 4–6 and end on Oahu September 9–13.
Nancy Oakes, chef at Boulevard in San Francisco, is a veteran of the event and hopes to be serving up a sustainable Kona abalone on black pasta this year. "One of the things I like best about this event is they insist we use local ingredients in our dishes," she says. The event organizers encourage chefs to submit their ideal offerings; a panel then says yay or nay, to ensure a variety of dishes. Oakes has learned to send in her recipes early to get her top choice of ingredients.
Having prepared this same type of abalone in the previous year, she's created a relationship with the Kona-based company that harvests it and now serves it at her restaurant in San Francisco. "Our California vendors were hit hard by recession, and it was great to find a new, sustainable source," she says.
How does she cook to feed the masses? The recipe is one part practicality, as in "it's easier to peel and prepare shrimp for 1,000 than to peel lobster"; one part competition, meaning "you want to stand out"; and one part presentation: "We use a Korean hibachi grill to prepare the food and interact with guests."
Beyond the festival, Oakes has visited the islands many times and found a few favorite culinary destinations. "I appreciate what it takes for the bigger chefs like Peter Merriman, Alan Wong, Bev Gannon and of course Roy Yamaguchi to keep up their high standards," she says. All these chefs were part of the Hawaii Regional Cuisine movement that began promoting local food sources and cooking styles years ago and they all have several restaurants throughout the state. "I also have recently enjoyed what I would call the Hawaii hipsters," Oakes says, "like Andrew Le of the Pig and the Lady; Sheldon Simeon, formerly with Star Noodle, now at Migrant at the Wailea Beach Marriott; and Jesse Cruz of Lucky Belly in Oahu's Chinatown."
Michael Mina of West Marin will also participate in the festival, notably as one of the five chefs at the Saturday-night "Halekulani Culinary Masters Gala Series: Indulge."
Most of the events will be held on Oahu, where the original festival began. Besides the gala, highlights at the Halekulani include the Champagne and Caviar kickoff, featuring Cristal, Dom Pérignon, Krug and Salon, and a discussion of four decades of Opus One with winemaker Michael Silacci. There's also a Saturday-morning strenuous yoga class on the beach fronting the Outrigger, followed by the TY KU event "Après Yoga: After Savasana, There Is Sake" at the Outrigger Waikiki Beach Resort.
Other events include the Modern Honolulu–hosted poolside soiree "Chopstix and Cocktails," with 13 chefs from around the world, and "Dream Bigger Dreams," a talk on marketing and insider tips for restaurateurs, at the Kahala Hotel and Resort. The grand finale, "The Beauty and the Feast" at Ko Olina's Aulani Disney, features Mourad Lahlou of Aziza in San Francisco as well as a dozen other big-name chefs. Hawaiian Airlines has partnered with hotels to offer numerous packages. hawaiifoodandwinefestival.com
---
The Festival's Bay Area Chefs
SEPTEMBER 5 SHERATON MAUI Nancy Oakes (Boulevard, San Francisco), Stephen Durfee (Culinary Institute of America, Saint Helena)
SEPTEMBER 5 HALEKULANI Michael Mina (Mina, San Francisco)
SEPTEMBER 10 MODERN HONOLULU Charles Phan (The Slanted Door, San Francisco), Sarah and Evan Rich (Rich Table, San Francisco), Bill Corbett (Absinthe, San Francisco)
SEPTEMBER 13 AULANI, A DISNEY RESORT AND SPA, AT KO OLINA Mourad Lahlou (Aziza, San Francisco)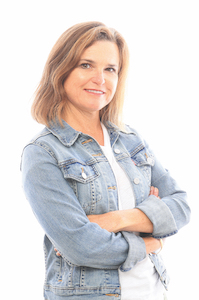 Mimi Towle has been the editor of Marin Magazine for over a decade. She lived with her family in Sycamore Park and Strawberry and thoroughly enjoyed raising two daughters in the mayhem of Marin's youth sports; soccer, swim, volleyball, ballet, hip hop, gymnastics and many many hours spent at Miwok Stables. Her community involvements include volunteering at her daughter's schools, coaching soccer and volleyball (glorified snack mom), being on the board of both Richardson Bay Audubon Center. Currently residing on a floating home in Sausalito, she enjoys all water activity, including learning how to steer a 6-person canoe for the Tamalpais Outrigger Canoe Club. Born and raised in Hawaii, her fondness for the islands has on occasion made its way into the pages of the magazine.