DESTINATION: Healdsburg
DISTANCE FROM MARIN: 60 miles north
LET'S FACE IT: the bounty of the Bay Area spoils us. Miles of coastline, rolling hills for days, an abundance of produce and a never-ending stream of motivated people making the most of it all. A few places deserve extra-special designation, however, and Healdsburg is at the top of that list. Here visitors can find world-class hospitality, innovative dining and fine wine galore, all situated around a 19th-century plaza that anchors the town. Unscathed by last November's fires, Healdsburg is open for business and ready for your next adventure.
RIDE
Skip the car and take in the surrounding natural beauty with all your senses from atop a new hybrid Giant bike. Cruising down country roads, you can go anywhere from 8 to 17 miles through the Dry Creek Valley and check out small and family-owned wineries including Lambert Bridge, Bella, Dry Creek and Rued Family Winery. Get a close-up of the grapes and vines, learn about the growing process, taste the goods and round out the journey with an alfresco lunch. Prices start at $175. winecountrycyclingtours.com
DINE
Attention to detail is everywhere apparent at SingleThread, Kyle and Katina Connaughton's restaurant, farm and inn. The 55-seat dining space features mesquite wood floors, an open kitchen stocked with Japanese clay donabe ceramics and a layout that feels more like a house than a restaurant. The decor, cuisine and omotenashi concept — spirit of selfless hospitality — all point to the years the duo lived in Japan. Example: every menu has a personal note from Katina and all guests receive a small packet of seeds that relate to something they enjoyed in the meal. A nightly tasting menu, which can be customized to fit dietary preferences and restrictions, starts at $295.
STAY
For the best night's sleep in town no place beats Hotel Les Mars. The 16-room hotel got a nod from Relais & Chateaux and comes replete with all the luxe amenities one could imagine, including Givenchy toiletries, bath salts for every mood, complimentary French breakfasts, and daily wine and cheese receptions. Guest rooms have antique furniture and four-poster beds featuring the hotel's signature feature — customized mattresses only available through the hotel (yes, you can buy them) and linen from Versai, one of the largest manufacturers of Egyptian-cotton bedding from Italy. Your dreams will never be sweeter.
This article originally appeared in Marin Magazine's print edition under the headline: "Indulge and Unwind".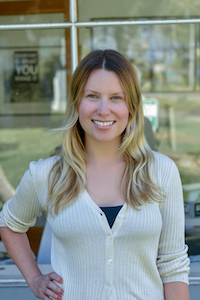 Kasia Pawlowska loves words. A native of Poland, Kasia moved to the States when she was seven. The San Francisco State University creative writing graduate went on to write for publications like the San Francisco Bay Guardian and KQED Arts among others prior to joining the Marin Magazine staff. Topics Kasia has covered include travel, trends, mushroom hunting, an award-winning series on social media addiction and loads of other random things. When she's not busy blogging or researching and writing articles, she's either at home writing postcards and reading or going to shows. Recently, Kasia has been trying to branch out and diversify, ie: use different emojis. Her quest for the perfect chip is never-ending.