Courtesy of Ritz-Carlton
Staying at Ritz-Carlton just got easier. In keeping with the digital needs of their guests, the new Ritz-Carlton App offers the ability to check-in and check-out, get immediate service requests (room service, spa appointment), review billing and as of October 1, curate retro-style photo keepsakes.
"The Ritz-Carlton is known for one-to-one personalized service, and the development of our App enables us to deliver that service efficiently, and also dedicate additional time to anticipate guest needs that are often unexpressed and attend to the all-important details," shared Ed French, Chief Sales and Marketing Officer for The Ritz-Carlton. "We also placed great importance on extending our travel knowledge and expertise to users to ensure we are launching an App they will find worth keeping on their device beyond a stay at one of our hotels. An abundance of travel tips and recommendations are also available for each destination where we have a hotel."
The app is availabe to all Ritz-Carlton Rewards and Marriot Rewards members, and are being used nationwide. "We are already piloting the next phase of App service features at The Ritz-Carlton, Naples, with pool-side food and beverage orders available at the Florida resort. Now, instead of calling over a Ritz-Carlton Lady or Gentleman to take your order, you can simply tap in your request, and we'll start making your drink and head your way. Reducing three trips between you and the bar to execute that order to a single trip both gets your order to you faster, and leaves us more time to engage and focus on your total experience" added French.
On the topic for Ritz-Carlton, they have added a seventh hotel to their California portfolio – Rancho Mirage in the Palm Springs Valley. The other six locations are Los Angeles, Laguna Niguel, Marina Del Rey, Lake Tahoe, Half Moon Bay and San Francisco.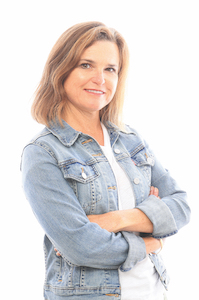 Mimi Towle has been the editor of Marin Magazine for over a decade. She lived with her family in Sycamore Park and Strawberry and thoroughly enjoyed raising two daughters in the mayhem of Marin's youth sports; soccer, swim, volleyball, ballet, hip hop, gymnastics and many many hours spent at Miwok Stables. Her community involvements include volunteering at her daughter's schools, coaching soccer and volleyball (glorified snack mom), being on the board of both Richardson Bay Audubon Center. Currently residing on a floating home in Sausalito, she enjoys all water activity, including learning how to steer a 6-person canoe for the Tamalpais Outrigger Canoe Club. Born and raised in Hawaii, her fondness for the islands has on occasion made its way into the pages of the magazine.