Hidden Treasure: Eco-friendly decadence on a former pirate hideaway island
Getting to the Seychelles, an archipelago nation of 115 islands in the heart of the Indian Ocean off the coast of Madagascar, is no simple task. Our trip started with a 15-plus-hour Emirates Airline flight to Dubai and then another five-hour plane ride to Mahé, the country's mountainous main island, followed by a 20-minute hop aboard a tiny Air Seychelles prop plane that took us to a bumpy grass runway on isolated Frégate Island, a privately owned eco-friendly luxury resort since 1998. Green-minded travelers who can afford the $3,825-per-night price tag come here in part for the seven secluded white-sand beaches, one of which the New York Times dubbed "most beautiful beach in the world"; colorful marine life and nearly perfect weather year-round (it's just four degrees south of the equator).
When our plane touched down we were greeted by a white-clad personal butler, Dilip. He took us on a tour of the island and led us to the spa, where we enjoyed a Welcome Ritual for Two, a complimentary couples' massage designed to banish jet lag and induce a vacation state of mind. Dilip assured us he was available 24 hours a day and then discreetly departed, leaving us to bask in the seclusion of our 1,300-square-foot British Colonial–style villa. Surrounded by foliage and completely private, the villa was an inviting living space with plush white couches, a dining area, a comfy bed outfitted with gauzy netting, outdoor showers, an expansive sun terrace and unobstructed views of the ocean from the private infinity-edge pool and Jacuzzi. We ended each day there, watching the moon rise over the palms.
Unlike at many island resorts where the food is brought in, the fertile soil of Frégate yields an array of crops including mangoes, papayas, guava, coconuts, melon, bananas, cashews, apples, herbs and spices and even coffee. Dining options range from breakfast in bed to four beachfront spots to a jungle tree house. One night we enjoyed a Creole-style meal of curried shrimp at the Plantation House (which also houses a pirate museum), where the daily changing menu includes fresh produce, meat and seafood. Our most romantic meal was a private beach barbecue on Anse Bambous, surrounded by torches and a bonfire, when we gorged on grilled steak, chicken, fish and shrimp and sipped crisp white wine while watching the sun extinguish itself in the sea.
On a hike earlier in the day, we learned about the island's long-ago appeal to fortune hunters from the Iberian Peninsula and Barbary Coast who are said to have used this area to hide their plundered treasures, some of which has never been found. For a moment, we pondered an expedition to see what booty we could uncover. But we decided we already had an embarrassment of riches. Story by Julie Keller
Half Moon Bay: Wild winter beaches within an hour from home
Miles of remote beaches, teeming with wildlife and pounding surf, make Half Moon Bay's rugged coastline an eternal winter beach paradise. The Ritz-Carlton Half Moon Bay provides access to these beaches along with world-class accommodations. With this combination, it's become our favorite cool-weather coastal escape. The proximity is clearly a plus: our latest visit was a mere 24 hours, but it felt like a week's worth of vacation.
Within an hour of crossing the Golden Gate Bridge we had checked into our room and were perched on our favorite bench on the bluff above Cañada Verde public beach. Since we had reservations at the on-site restaurant, Navio, we skipped our usual trip to the outdoor bar and instead enjoyed the complimentary welcome glass of a Cakebread red blend. When I think of this property, the frothy, briny cocktail of Pacific drummed up by the pounding surf comes to mind. My longtime lady friend Jane, an armchair naturopath, explained that the healing power of the ocean is truly in your mind: as we breathe in the charged seawater atoms of magnesium, sodium and chloride, our bodies absorb more oxygen, increasing its flow to the brain. Researchers have even tried to link the pervasive good mood of surfers to this negative-ion intake.
A reminder that it was dinnertime came when Harvey Yaw, the resident Scot in a traditional kilt, brought the day to an end with his impressive bagpipe playing, a nightly event evoking the property's similarities to the fog-shrouded rolling green hills of the northern British isle. Like clockwork, as he finished Jane turned to me and said, "We really should go to Scotland someday." As usual, I said, "Yes, we should."
We always request a room facing south on the ground floor, as these provide easy access in and out of the building and the added bonus of a personal fire pit for stargazing and late evening s'mores (though my favorite time to enjoy the open fire is in the morning with the paper).
To best witness the waning hours of the day, we sat near the window. Jane suggested we order the chef's tasting menu. Highlights included hand-cut tagliatelle with Périgord truffles, pan-seared day boat scallops with Belgian endive and broken blood orange vinaigrette, and Meyer Natural Angus beef paired with a 2004 Kathryn Kennedy "Estate" cabernet sauvignon from the Santa Cruz Mountains. While golf is usually a part of our weekend, on this quick trip we opted for a morning hike (eight-mile round trip) on the coastal trail. This mostly paved path meanders above the ocean as it passes through the Ocean Course, one of the two on-site golf courses, with sweeping views and a few challenging oceanfront holes.
I envied the golfers as we passed, knowing they were in for a four-hour adventure. We lucked out with a low tide, allowing us to end our hike with a barefoot stroll along the beach just in front of the hotel, an epic, secluded strip of sand with crashing waves, swirling negative ions and sea creatures galore—a perfect winter beach. Story & photos Grant Griffith
Iconic Makeover: The Big Island's Kauna'oa Bay
On a good day, it takes about seven hours to get from Mill Valley to the soothing waters of Kauna'oa Bay at the Mauna Kea Beach Hotel. United Airlines flight 59 leaves SFO around 9 a.m. and arrives just before noon Hawaiian time. That's the flight I took last March to meet up with a group celebrating the official reopening of this iconic property, which just before closing in 2006 due to earthquake damage was named one of the nation's best works of architecture by the American Institute of Architects — the only building in Hawai'i to make the list.
During the 30-minute ride from the Kona Airport to the hotel I became reacquainted with the island, a place I've lived in and returned to many times. Through the window I saw black lava bordered by a turquoise ocean, black lava extending up the Hualalai volcano, and then black lava covered in messages created by white rocks. Ever since these rocks first started appearing in the '70s professing unrequited love, a person's faith or birthday wishes, I had always hoped to see my name in white rocks, followed by something like "is hot."
Arriving at the resort, I was relieved to see the $150 million remodel did not erase the magic Laurance Rockefeller had created back in 1965. The entry was subtly updated, but the blue floor tiles remained to reflect the view, the wildly vibrant orange plumeria still reigned and the original 1,600-piece museum-quality art collection including the six-foot Buddha, his nose forever scarred by an ill-spirited visitor in the '80s, was mostly as I remembered.
Many of the rooms were made bigger with walk-in closets, a foyer and modern amenities like flat-screen TVs (which can be hidden behind a panel to satisfy hard-core regulars who despise electronics in their rooms). My favorite feature was the spacious sun-filled white-tiled bathroom with soaking tubs, wall-less "rain showers" and a private lanai. After a quick survey of the room I placed my fragrant plumeria lei on the bedside lamp, sent a photo of my feet with the ocean view in the background titled "wish u were here" to my husband and kids and headed to the beach. I went straight into the water to float in the crystal-clear waters of Kauna'oa Bay and engage in my all-time favorite activity, swogging (swim/jogging), which Mill Valley's Kim Juarez of LOLA fitness estimates burns about 50 calories every five minutes. Unfortunately, she wasn't there to push me beyond 10 minutes, but she does agree that Kauna'oa Bay has one of the best beaches in the world. While the resort upgrade includes new lounges and thicker, fluffier towels, nature already did most of the hard work centuries ago.
Activity-wise, the Mauna Kea is known for its tennis club and golf course. The golf course has been redesigned to USGA standards under the supervision of Rees Jones, son of the original course designer, Robert Trent Jones Sr. However, each morning I enjoyed a long morning hike on the newly rebuilt coastline trail, an ancient pathway Hawaiians used for centuries. The trail, open to the public, fronts the entire Kohala coastline and offers hikers access to isolated beaches, kiawe forests, lava fields and a few historical Hawaiian landmarks along the way.
The main event of the weekend was dinner with a performance by Cecilio & Kapono, a Hawaiian version of Simon & Garfunkel. This beloved duo got everyone to join in the singing, including one of their biggest fans, 6-foot-7 Oahu mayor Rufi Hanneman, who jumped onstage (apparently he does this often) to sing his favorite C&K tune. At one point the entire audience, including a few celebs like former vice presidents and sitcom leading ladies, had put down their forks, stopped talking and participated in celebrating the next generation of this venerable hotel. It even seemed like Hi'iaka, the Hawaiian goddess of wind, wanted in on the fun, delighting the crowd by knocking over part of the stage with an unusually strong gust. Story & photos M.L. Lathan
Shell Beach
In about the time it takes to finish a book on tape, a Marinite can be driving up to the palm-tree-studded entry at the newish Dolphin Bay Resort and Spa, at Shell Beach on the Central Coast. While the property fronts a walkable wild beach, just down the road guests also have access to miles, miles and miles of picturesque Pismo Beach. To balance the hours of beachcombing, the resort offers monthly cooking classes and culinary events, such as this November 15 , when Joseph Humphrey of Murray Circle and Craig Von Foerster of Post Ranch will be featured with executive chef Evan Treadwell at the resort's annual Friends of James Beard Benefit Dinner. Through December 31, the all-villa oceanfront resort is offering a $100 resort credit as well as a fourth-night-free special. thedolphinbay.com Story by M.T.
The Island Call
Considering the combination of (lately) affordable airfare and deals posted by most Hawaiian resorts, a long weekend on the islands doesn't have to break the bank.
Once you've settled into your favorite lounge chair with a view of the blue Pacific, it's easy to see why the somewhat protected series of beaches on Maui's Wailea coast is so popular. This winter the Fairmont Kea Lani, at the southern end of the 1.5-mile Wailea Beach trail, has created some enticing deals, notably the golf and spa package: for $569 a night, guests enjoy accommodations plus deluxe buffet breakfast, two rounds of golf at any of the three courses, two 50-minute spa treatments and a three-course dinner for two at K Restaurant. (Regular room rates begin at $339 for a one-bedroom moderate suite.) The offer is good through the end of 2009. fairmont.com/kealani
Big Island Four Seasons Hualalai The swimming part of the beach is on the wild side—due to the submerged lava and coral—but the half-mile strip of white sand offers plenty to observe without getting wet. Besides the beach, the resort has just wrapped up a $40 million renovation, including 20 one- and two-bedroom ocean-view suites, a major spa improvement and a new oceanfront restaurant. A counterintuitive benefit: the added new suites made it possible to lower the standard room rate to $495, from $750. Beach purists have access to the beach and facilities of neighboring Kona Village. fourseasons.com/hualalai
Poipu, the Sunny Side of Kauai Those who fondly recall the idyllic and the Poipu Beach Hotel before Hurricane Iniki did it in, take note: it has been resurrected as the Ko`a Kea Hotel & Resort. The property is still right on the ocean and, after a multimillion-dollar renovation, is now upgraded to the max. The resort has 121 rooms including nine suites, all with private lanais. koakea.com
Coronado Beach
It's a classic. While there are many reasons the Hotel del Coronado has remained a top southern California beach destination for decades, Coronado's colorful three-mile beach fronting the property has much to do with it. Regardless of season, guests can enjoy this oceanfront resort in a bikini or trunks—the average temperature is 70 degrees even in winter. The hotel is offering a host of specials to entice the recession-reticent traveler, the best probably being the "5 for 3:" stay five nights, pay for three, kids under 12 eat free. hoteldel.com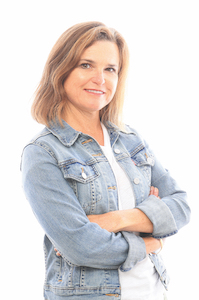 Mimi Towle has been the editor of Marin Magazine for over a decade. She lived with her family in Sycamore Park and Strawberry and thoroughly enjoyed raising two daughters in the mayhem of Marin's youth sports; soccer, swim, volleyball, ballet, hip hop, gymnastics and many many hours spent at Miwok Stables. Her community involvements include volunteering at her daughter's schools, coaching soccer and volleyball (glorified snack mom), being on the board of both Richardson Bay Audubon Center. Currently residing on a floating home in Sausalito, she enjoys all water activity, including learning how to steer a 6-person canoe for the Tamalpais Outrigger Canoe Club. Born and raised in Hawaii, her fondness for the islands has on occasion made its way into the pages of the magazine.