Many people planning a vacation consult guidebooks or travel websites, but did you know you can also filter locations on Instagram? PlayPicks, a sports betting news site, has developed a tool that reveals the top 20 hashtagged places on Instagram as well as preferred places by category, be it aquarium or festival, national park or beach.
A disproportionate number of these destinations are in California, including Long Beach, Venice Beach, Laguna Beach, Newport Beach, Huntington Beach, Santa Cruz and Santa Barbara beaches. Right now, local stunner the Golden Gate Bridge sits at number 15, with 2,253,270 hashtagged posts.
Here are some other winning spots:
Top Aquarium
199,721 posts shared
Most Visited
19,783,733 posts shared
Top Art Museum
588,363 posts shared
Top Arena
564,810 posts shared
Photo by Julien Chatelain
Top Beach
8,673,724 posts shared
Top Festival
4,061,540 posts shared
Top National Park
2,868,557 posts shared
Top Casino
1,311,096 posts shared
This article originally appeared in Marin Magazine's print edition with the headline: "Insta-Winners".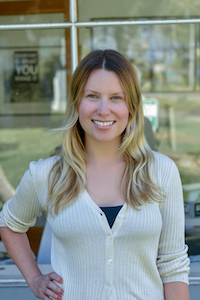 Kasia Pawlowska loves words. A native of Poland, Kasia moved to the States when she was seven. The San Francisco State University creative writing graduate went on to write for publications like the San Francisco Bay Guardian and KQED Arts among others prior to joining the Marin Magazine staff. Topics Kasia has covered include travel, trends, mushroom hunting, an award-winning series on social media addiction and loads of other random things. When she's not busy blogging or researching and writing articles, she's either at home writing postcards and reading or going to shows. Recently, Kasia has been trying to branch out and diversify, ie: use different emojis. Her quest for the perfect chip is never-ending.