With 108 wineries spread across 12 approved American Viticultural Areas (AVAs), Mendocino County is not easy to capture. Perhaps best known for producing excellent Pinot Noir and Chardonnay, Mendocino's 17,470 acres planted to wine grapes are split between Chardonnay (about 4,800 acres), Cabernet Sauvignon (2,860 acres) and Pinot Noir (2,695 acres). That leaves more than 7,000 acres of vines that grow some of the most interesting white wines in California. 
Ten of the region's AVAs form something like a tilted "V," stretching from the Potter Valley northeast of Ukiah to the V's vortex south of Hopland (where Campovida hosts a tasting room) then aims west, roughly along Highway 128, to the V's second point near Navarro. (The region's Covelo and Dos Rios AVAs are north of Willits.) The Anderson Valley AVA, first recognized in 1983, stretches from south of Boonville to Navarro. One of the top regions for American Pinot Noir, so-called cold climate whites — Pinot Gris, White Pinot Noir, Riesling and Sauvignon Blanc — thrive in the Anderson Valley AVA's unique geography and somewhat chiller climate, its vines planted amidst rolling hills studded with madrones and sheep.  A weekend spent discovering these wines is easiest during White Wine Weekend (February 18–19, 2023) but can be done anytime.
If you are driving up from Marin, begin your exploration of the Anderson Valley AVA with a stop at Pennyroyal Farm. Just east of Boonville on the valley's east side, the farm's expansive tasting room is a quasi-welcome center for the region. A farm tour of the solar-powered barn is a chance to meet the many goats and sheep before sitting down to a wine and cheese flight. My kids were invited to take part in their own "wine tasting," too — glasses of Navarro Vineyard's gewürztraminer, pinot noir, and verjus juice accompanied their cheeses. 
A short drive away in the town of Boonville, the Boonville Hotel and Restaurant is where chef Perry Hoffman (formerly of Healdsburg's SHED) works magic with local produce and proteins. Chef's seasonally driven prix fixe tasting menus, like many other eateries in town, is available Thursday to Monday, and subject to the whims of Mother Nature. Today's pan-roasted rock cod and mussels with green garlic broth may soon give way to smoky pork with gigante beans and garden herbs, or paella with shrimp, chorizo and saffron aioli. 
One of the Mendocino's iconic vineyards is located in the hills northeast of Boonville: Skycrest. Named by La Crema winemaker Eric Johannsen, Skycrest Vineyard is Anderson Valley's highest elevation vineyard, soaring over 2,000 feet and up to 2,500 feet. Mostly above the fog line, the vineyard's grapes receive more sun and wind exposure and cooler temperatures than the valley floor. Less fertile soil is a factor. Shallower, rockier, and well-drained decomposed sandstone is its norm. As a result, "the vines are generally less vigorous," says Johannsen, "and tend to produce fruit that is more concentrated and structured."
This terroir leads winemakers like Johannsen to seek out Skycrest Vineyard-grown grapes for their inherent elegance and finesse "taken to a further level of intensity and density," Johannesen says. "Ripe citrus, white flowers, crystalline minerality, and structural tension… the wines are utterly compelling and evoke the dichotomous tension of cool ocean influence and severe mountain terrain." Call ahead to inquire of Philo's Maggy Hawk if their Skycrest Chardonnay is available – it often sells out.
Handley Cellars, Photo by Jeffrey Woods
Continue a cold-climate white wine tasting at Twomey. Drive through the redwood forest to arrive at a grand tasting room where a shaded patio and glasses of Sauvignon Blanc with distinct tropical fruit notes and a mineral finish await. Onwards to Handley Cellars where, in addition to a slate of Pinot Noirs, a white wine tasting may include Pinot Gris, Pinot Blanc, and Riesling, among other varietals. The Gewürztraminer's intense fruit and up-front roundness on the palate give way to a distinct dryness on the finish. It's a standout
Due west from Boonville lies Douglas and Ana Lucia Stewart's Lichen Estate. The renowned wine writer Robert Parker put the former sheep farm on the map in 2006 when he declared their Pinot Gris "the finest in the New World." Cold-climate whites remain a standout here — the Pinot Gris retains its Parker-endowed stature while the White Pinot Noir, aged mostly in stainless steel before spending a year in Hungarian and French oak puncheons, is so fresh and lively, it deserves similar attention.  
Last stop: Lula Cellars to experience not only their high elevation Chardonnay but their Chardonnay partner-in-contrast, Valley Foothills Chardonnay. It's sourced from a south-facing vineyard at 300 feet altitude with hearty alluvial soils. Tastings, held at the winery's 22-acre property in Philo in the valley's so-called Deep End, are as casual as any in the valley. Don't miss the opportunity to taste not only their high-elevation Sauvignon Blanc from Pine Mountain Vineyard but their award-winning Pinot Noirs.
No visit to Mendocino is complete without spending a little time in the town of Mendocino. If you can time it to drive the eleven miles through Navarro Redwoods State Park towards late afternoon when the sun is low in the sky, the redwoods make a tunnel of sorts, from which you emerge at the Pacific Ocean. You've arrived just in time to check in at Little River Inn. Perched on a bluff over the Pacific, the rooms' balconies face the sea. It's the perfect spot to watch the sun go down and sip white wine with the unique cold-climate flavors from Mendocino's Anderson Valley.
---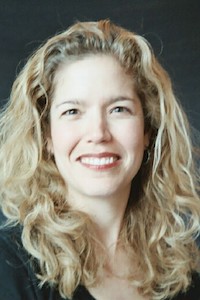 Christina Mueller is a long-time Bay Area food writer. She hails from the East Coast and has spent way too much time in South America and Europe. She discovered her talent as a wordsmith in college and her love of all things epicurean in grad school. She has written for Condé Nast Contract Publishing, Sunset, and the Marin Independent Journal, among others. She volunteers with California State Parks and at her child's school, and supports the Marin Audubon Society, PEN America, and Planned Parenthood. When she is not drinking wine by a fire, she is known to spend time with her extended family.