While the borders between Corte Madera and Larkspur can be fuzzy for some, we are sticking to restaurants within the Corte Madera zip code. That means Zinz Wine Bar downtown to Fieldwork Brewing at Town Center and Cafe Verde next to Town Park to Amy's Drive Thru along the highway. The town's name means "to chop the wood" in Spanish and the restaurants make ample use of the association, whether it's the fire-roasted pizzas at Boca Pizzeria or the slow-roasted meats at Pig in a Pickle. There is no shortage of notable dining options, from perennial classics like Marin Joe's to the Burmese and South Asian eatery Burmatown, which even has a listing in the Michelin Guide.
Be sure to check each restaurant's website or social pages to confirm its most current hours of operation and services.
Amy's Drive Thru | Blue Barn Gourmet | Boca Pizzeria | Burmatown | Cafe Verde | Fieldwork Brewing | Il Fornaio | La Maison De La Reine | Marin Joe's | Pacific Catch | Pig in a Pickle | RH Marin | Veggie Grill | World Wrapps | Zinz Wine Bar
---
American
Known for the salads, veggie burgers, and grilled cheese sandwiches, the organic fast food concept that originated in Santa Rosa is best experienced via the namesake drive thru but is just as fun to eat on the colorful, shaded patio. The burrito is even available gluten-free.
Grab 'n Go | Meal Under $20 | Outdoor Seating
5839 Paradise Dr
American
The first Marin outpost of the S.F.-based eatery has proven very popular. The menu includes toasted sandwiches, like the must-try Buffalo Fry chicken sandwich with ranch, seasonal salads, and a daily soup selection, prepared with locally harvested produce and proteins. A group order takeout menu is available.
Dogs Welcome | Grab 'n Go | Meal Under $20 | Outdoor Seating
335 Corte Madera Town Center
Italian
The Italian-inspired pizzeria with a covered outdoor patio at The Village utilizes Northern California's bounty of seasonal ingredients and showcases local microbreweries and wine country's boutique varietals. The menu includes appetizers, salads of organic produce when available, pastas, local free-range poultry and meats, desserts and Neapolitan-style pizzas with house-made mozzarella. All to go bottles of wine are 50% off with pitchers of margaritas and Manhattans also available.
Full Bar | Grab 'n Go | Kid-friendly | Outdoor Seating
1544 Redwood Hwy, 415.924.3021
Asian
Though the menu remains largely the same (that tea leaf salad! Those bao!) at the new location down the street from the original, the addition of a grill boosts the menu with dishes like kalbi ribs or smoked salmon collars. A long bar on one side of the room serves wine and beer and the front windows slide open for easy access to a large patio.
Grab 'n Go | Meal Under $20 | Outdoor Seating
18 Tamalpais Ave, 415.985.5060
Californian
The all-day cafe offers Neapolitan pizza, Sicilian calzone and a tight menu of pasta, risotto, and salads. Enjoy any of these items inside or out on the patio along with local and international wines and beers.
Dogs Welcome | Grab 'n Go | Kid-friendly | Meal Under $20 | Outdoor Seating
502 Tamalpais Drive, 415.927.1060
Pizza
An outpost of the original Berkeley draft house features pizzas, salads and shareable bites (think crispy Brussels sprouts and oven-baked wings) to round out the day's list of fresh IPAs, pilsners and more. There is a fresh beer to-go program, too.
Dogs Welcome | Grab 'n Go | Meal Under $20 | Outdoor Seating
107 Corte Madera Town Center, 415.891.8273
Mexican
With an emphasis on regional Mexican dishes and flavors sourced from family recipes, the menu is based on California seasonality and revolves around gluten-free masa. The daily-made tortillas are a highlight in dishes such as tostadas de atún and a masa section of the menu features traditional dishes like sopes de frijol and tinga tamal. There's a full bar to boot and everything is easily enjoyed on their large, heated patio.
Brunch | Date Spot | Full Bar | Happy Hour | Kid-friendly | Outdoor Seating
301 Corte Madera Town Center, 415.500.5145
Italian
Aside from pizzas and pastas, this upscale-Italian franchise serves a variety of salads and carb-free entrées.
Full Bar | Grab 'n Go | Happy Hour | Outdoor Seating
223 Corte Madera Town Center, 415.927.4400
Vietnamese
Dine on family-style Vietnamese fare in the Town Center. The crunchy cabbage chicken salad with peanuts, fresh spring rolls and pho options are popular picks.Aside from the occasional jumps into its neighbor's flavors (tofu pad thai, eggplant with hoisin sauce), it's traditional Vietnamese fare all the way. Crunchy cabbage chicken salad with mint and peanuts, fresh rice paper rolls and classic pho and vermicelli bowls are familiar favorites.
Kid-friendly | Meal Under $20
346 Corte Madera Town Center, 415.927.0288
Italian
A mainstay for over 50 years for a reason: the menu calls to you with garlic bread, a calamari sandwich and mesquite-grilled prime rib. Sautéed classics of the Italian-American cannon (I"m looking at you, chicken livers and mushrooms and veal piccata) and oysters doré and a mix and match menu of pasta shapes and pastas have withstood the test of time.
Date Spot | Full Bar | Worth the Hype
Seafood
The Pacific Rim–inspired restaurant has a family-friendly atmosphere and a bar, popular during happy hour. The menu, showcases freshly caught seafood in flavors that span the Pacific Rim. A fish bar includes poke and ceviche while tacos are sushi or traditional Baja style The Tiki bar features a classic mai tai or go for one of the updated island classics – the Island Mule features passion fruit juice.
Full Bar | Happy Hour | Kid-friendly | Meal Under $20 | Outdoor Seating
133 Corte Madera Town Center, 415.927.3474
American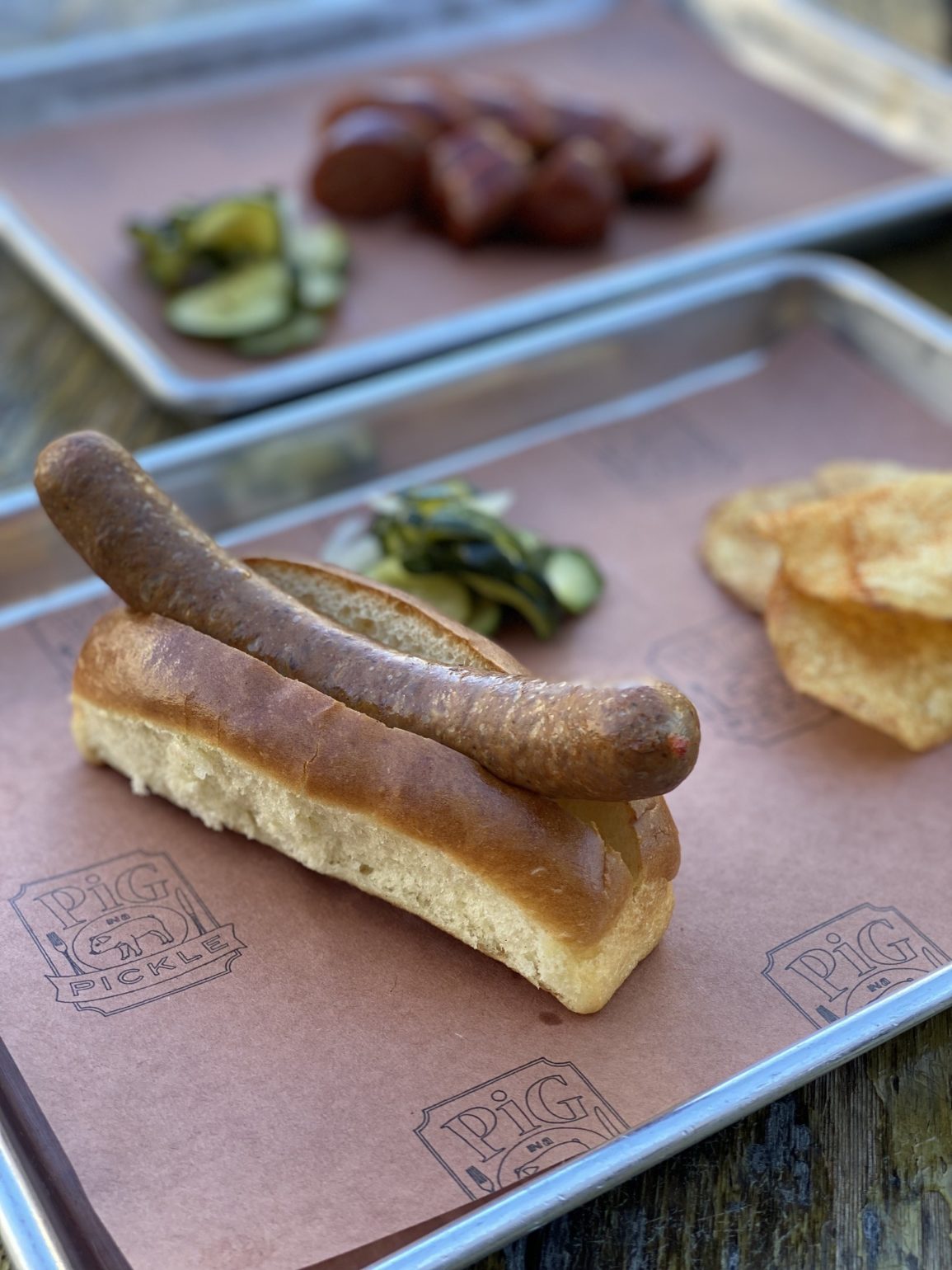 Locally sourced brisket, pork, ribs, and chicken get star billing at this Town Center eatery. Sauces are crafted to represent various American barbecue regions, including Memphis and South Carolina. House-made pickles, buns, and sausages will keep you coming back.
Dogs Welcome | Full Bar | Grab 'n Go | Meal Under $20 | Outdoor Seating | Watch the Game
341 Corte Madera Town Center, 415.891.3265
American
Ride up the golden-hued elevator to the top floor restaurant bedecked in RH style and linger over a shaved vegetable salad, a truffled grilled cheese sandwich on Panorama Bakery sourdough or a namesake RH Burger. This rooftop sunroom and outdoor lounge boasts glass ceilings and walls for an epic view of Mount Tam and a feeling of floating above it all.
Brunch | Date Spot
1750 Redwood Highway at The Village, 628.266.2040
Vegan/Vegetarian
A fast-casual restaurant chain celebrates all-things veg by replacing beef with Impossible on Japanese katsu sliders and veggie bacon on a BLT avocado croissant. Tempura-battered cauliflower stands in for drumettes but the super-greens and quinoa Power Salad is perfect for powering through a busy afternoon.
Grab 'n Go | Kid-friendly | Meal Under $20 | Outdoor Seating
147 Corte Madera Town Center, 415.945.8954
Californian
Owners Keith Cox and Matt Blair lean into fast and flavorful at their "fast food" joint. A Hawaiian poke wrap or Saigon salmon roll skew Asian while a tahini tofu summer roll is vegan-friendly. Tropical-style house made beverages include boba tea, mango lassi, and Vietnamese iced coffee.
Dogs Welcome | Grab 'n Go | Kid-friendly | Meal Under $20 | Outdoor Seating
208 Corte Madera Town Center, 415.927.3663
Californian
Locals pop by the petite wine bar for its cozy, sophisticated atmosphere and an eclectic array of boutique wines and craft beer, all available for takeout. A short menu of prosciutto-wrapped dates, charcuterie and cheese boards is perfect for enjoying during a Friday night tasting event or on the expansive outdoor patio where heat lamps warm the quaint neighborhood space.
207 Corte Madera Ave, 415.927.9466
Date Spot | Happy Hour | Meal Under $20 | Outdoor Seating
---