Mill Valley is the sum of its many parts. A vibrant downtown with abundant sleek dining options gives way to neighborhood outliers, such as surfer-vibe Tam Junction with breezy eateries like Hook Fish, and one-stop family dining and shopping at places like Pizza Antica in Strawberry Village. Stretching from Baltimore Canyon to the San Francisco Bay, with mountains, flats, and Highway 101 in between, there are good eats to be had for every appetite.
Please view the restaurants' websites or social feeds to confirm their most current operating hours and formats.
Boo Koo | Bootjack | Buckeye Roadhouse | Bungalow 44 | Cafe Del Sol | Cantina | Coho | Depot Cafe & Bookstore | Equator Coffees | Floodwater | Flour Craft Bakery | Gravity Tavern | Grilly's | Harmony | Hook Fish Co. | India Palace | Joe's Taco Lounge | Kitchen Sunnyside | La Ginestra | Le Marais | Local Kitchens | Mamahuhu | Mixt | Paseo | Piatti Ristorante and Bar | Piazza d'Angelo | Pizza Antica | Playa | Prabh Indian Kitchen | Robata Grill and Sushi | Shoreline Coffee Shop | Sol Food | Sweetwater Music Hall's Rock & Rye | Tamalpie | The Junction | Thep Lela | Urban Remedy | Waldscraft | Watershed
---
Asian
This locally owned restaurant creates healthy meals that blend equal parts California fresh with Southeast Asian–inspired street food. The kids' Red Rooster bento boxes are a hit with the little ones and the vegan, GF and vegetarian-friendly menu is popular with all age groups. Wines and kombucha on tap as well as craft beer offerings are all available at the bar or for enjoyment at one of the tall tables on the slim patio.
Kid-friendly | Meal Under $20 | Watch the Game
25 Miller Ave, 415.888.8303
Californian
While Owner Ged Robertson (Watershed, Shoreline Coffee Shop) looks for a new concept to take over the space with a built-in Alan Scott oven, the over is in use for baked goods at Watershed and Shoreline. Stay tuned for more info.
Date Spot | Outdoor Seating | Worth the Hype
17 Madrona St, 415.383.4200
American
Oysters Bingo, baby back ribs, and chili-lime "brick" chicken are a few of the satisfying comfort-food menu items that have made this classic roadhouse a favorite since the '30s. The warm dark-wood bar with red leather booths is a popular spot for cocktails, conversations or a light meal. Heated patio seating offers a moments respite with a fresh espresso and breakfast burrito from the weekday Buckeye Joe Coffee Kiosk out front.
Brunch | Date Spot | Full Bar | Happy Hour | Outdoor Seating | Round Tables | Worth the Hype
15 Shoreline Hwy, 415.331.2600
American
The normally bustling bar is one of Mill Valley's hot spots, ideal for savoring a seasonal cocktail or an order for their famous kickin' fried chicken. The one-dollar happy hour oyster program still operates from 5–6 p.m., Monday–Thursday and the heated outdoor patio is a new hot spot in town.
Date Spot | Full Bar | Outdoor Seating | Private Party Room
44 E Blithedale Ave, 415.381.2500
Californian
Healthy options become addictive at this eatery that now has locations in both Tam Junction and San Rafael. Once you stop in for the deliciously fresh quinoa wrap, you'll want to return to try the chipotle rice bowl. A casual lunch spot and great for takeout, Cafe del Soul also serves smoothies and pressed juices.
Grab 'n Go | Kid-friendly | Meal Under $20
247 Shoreline Hwy, 415.388.1852
Mexican
The popular family restaurant serves traditional Mexican fare including soups, salads, sandwiches and sizzling fajitas in dinner-size portions at lunch-size prices. An outdoor fire pit and two patios offer plenty of space for the alfresco dining scene, or take in the lively atmosphere indoors. Stop by for a margarita–they are known throughout Marin.
Full Bar | Happy Hour | Kid-friendly | Outdoor Seating | Private Party Room | Watch the Game
651 E Blithedale, 415.381.1070
Seafood
Chef partner David Kornell celebrates the California coast with a seafood-forward menu that leans into global flavors with pierogi and kedgeree, crab noodles and Coho salmon donburi. The wine list tilts American; the cocktails, like the Downstream — gin, amaro, crème de cacao and lemon — are even better when enjoyed at the small bar. Even the ocean-themed paintings and blue-tiled walls reflect the coastal theme.
Date Spot | Full Bar | Worth the Hype | New Hot Spot
106 Throckmorton, 415.888.2265
The former railroad depot turned all-day café and bookstore reopened in late January at the heart of downtown Mill Valley. The kitchen, helmed by chef Mary Pult of Mill Valley, offers the same counter service model as before and a veg-forward menu that tilts towards the Mediterranean and points farther east with bespoke pastries from Sausalito's Cibo Bakery.
Dogs Welcome | Kid-friendly | Meal Under $20 | Outdoor Seating
87 Throckmorton, 415.888.3648
American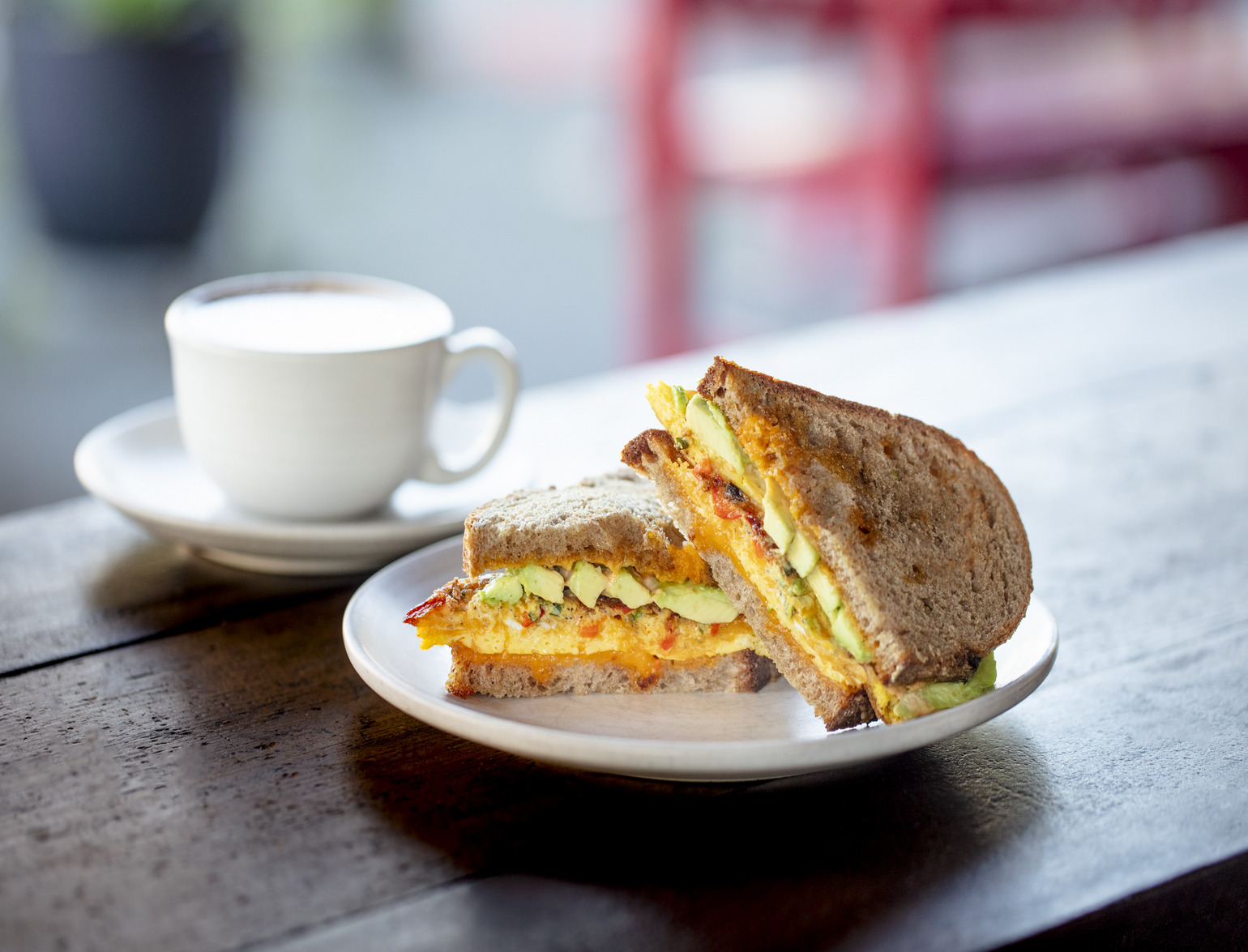 Mill Valley boasts two Equator Coffee locations. At Tam Junction's Proof Lab location, look for bacon & cheddar, steak & egg and vegetarian breakfast burritos made in house. Downtown's Depot Plaza location serves up avocado toast, breakfast sandwiches, and those famous gluten-free waffles. Both locations feature Johnny Doughnuts, Friday–Sunday and online ordering.
Dogs Welcome | Grab 'n Go | Kid-friendly | Meal Under $20 | Outdoor Seating
244 Shoreline Hwy and 2 Miller Ave, 415.383.4200
Californian
Sip a "Gold Rush" (Old Forester bourbon, local honey, lemon) at the room-length bar while noshing on pork belly steamed buns or dive into Shorty's Tall Reuben in the TV-free front room. Up the coziness factor in the back room as you tuck into a margherita pizza cooked in the wood-fired oven at this spacious Tam Valley/Manzanita tavern. The patio features multiple fire pits.
Full Bar | Happy Hour | Kid-friendly | Meal Under $20 | Outdoor Seating | Private Party Room | Watch the Game
152 Shoreline Hwy, 415.843.4545
American
The brainchild of pastry chef Heather Hardcastle, this second location (the first location is in San Anselmo) in the Lumber Yard offers not only gluten-free baked goods but fancy toast, seasonal salads, coffee and takeout to be enjoyed at one of the shaded picnic tables.
Grab 'n Go | Kid-friendly | Meal Under $20 | Outdoor Seating
129 Miller Ave, 415.384.8244
American
With ingredients suited to reflect modern tastes, American classics like grilled chicken Waldorf salad with pickled grapes, lobster roll with toasted challah and veggie slaw, and a land and sea pasta with house-made egg pasta, pork belly and crab, may have also been familiar fare for passengers of the Mt. Tam gravity car for which this saloon was named. Enjoy them on the popular patio.
Brunch | Dogs Welcome | Full Bar | Happy Hour | Kid-friendly | Outdoor Seating
38 Miller Ave, 415.888.2108
Mexican
If you're looking for a quick, fresh meal, Grilly's is a no-brainer. Enjoy a couple burritos, tacos, or the popular chicken taco salad at lunch or dinner on their covered deck and you have a straight-forward lunch or dinner to please the whole family.
Grab 'n Go | Kid-friendly | Meal Under $20 | Outdoor Seating
493 Miller Ave, 415.381.3278
Chinese
Enjoy a lighter, fresher take on Chinese at this restaurant in Strawberry Village. The barbecue pork bun is filled with house-made roasted meat in a savory sauce and signature prawns are wok-seared with scallions. Pair your pick with wine, beer or tea and be sure to check out the weekday takeout lunch special. Both the regular menu and Harmony To Go menus are available for takeout.
Grab 'n Go | Kid-friendly | Round Tables
401 Strawberry Village, 415.381.5300
Seafood
Best Alfresco
The indoor, wood-ceiling dining room feels like a boat's galley and the spot's popular outdoor beer garden adjacent to Mill Valley's Proof Lab at Tam Junction has 13 taps, but the draw at this counter-service joint is the seafood. The transparent supply chain means you can enjoy the poke, fish and chips or fish tacos secure in the knowledge of exactly where and on what boat your meal came from.
Date Spot | Kid-friendly | Outdoor Seating
254 Shoreline Hwy
Indian
Known as "that great restaurant in the Travelodge," India Palace is a favorite with the takeout crowd; eating on-site is also a treat for its well-regarded North Indian fare.
Kid-friendly | Meal Under $20
707 Redwood Hwy, 415.388.3350
Mexican
Joe's serves up fish tacos (which it can never take off the menu), burritos and enchiladas as well as more unusual items like Mexican pizza, and tofu tostada. A colorful interior and quick service make this a fun, easy stop. If you stay, grab a few of the hundreds of hot sauce bottles from the wall and find your perfect match. Cup of Joe's coffee cart, out front every morning, serves lattes, Mexican hot chocolate and burritos to go.
Dogs Welcome | Kid-friendly | Meal Under $20 | Outdoor Seating
382 Miller Ave, 415.383.8164
American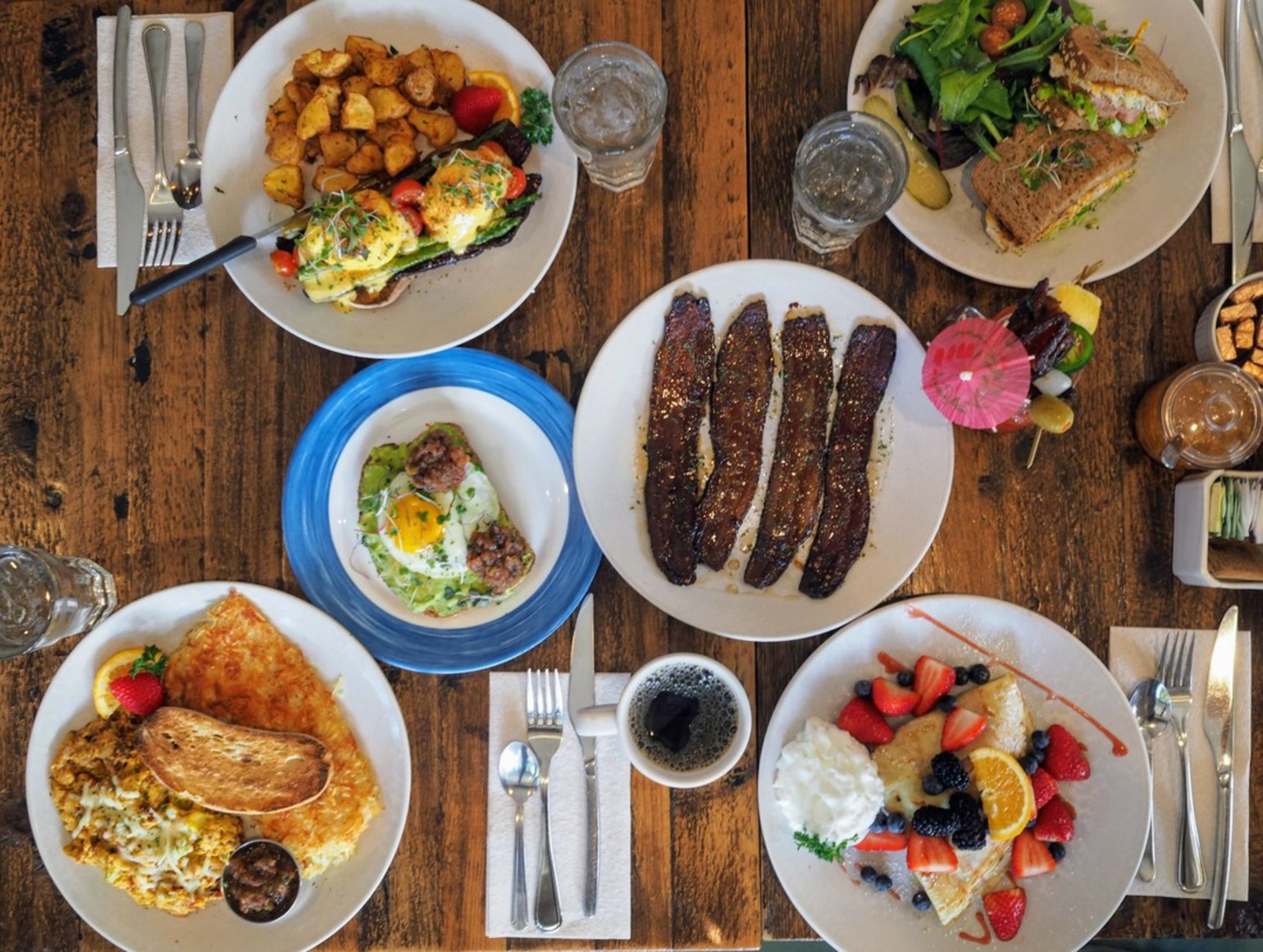 This brunch stop brings some gourmet to your morning with options like Dungeness crab hash, cornflake French toast, eggs Florentine and bottomless mimosas. Lunch choices like paninis and burgers are also available for enjoying on the open air patio.
Brunch | Dogs Welcome | Kid-friendly | Meal Under $20 | Outdoor Seating
31 Sunnyside Ave, 415.326.5159
Italian
House made Neapolitan cuisine, a familiar wait staff, and warm hospitality have made this restaurant a family favorite since 1964. While this old-school eatery is known for traditional pastas and pizzas, a daily menu of seasonal favorites attracts a hip crowd. The adjourning Sorrento Bar serves up cocktails, amari, and a selection of fine Italian wines.
Date Spot | Full Bar | Happy Hour | Kid-friendly
127 Throckmorton Ave, 415.388.0224
French
A Parisian style French bakery with three San Francisco locations now calls Marin home. An assortment of take-and-bake favorites like cinnamon buns, butter croissants, and kouign amann, freshly baked items and a "breakfast all day" menu are popular. There is quiche and salad at lunch but those in the know opt for avocado croissant toast, chicken paillarde with fresh herbs, and the Chartreuse cappuccino.
Dogs Welcome | Grab 'n Go | Kid-friendly | Meal Under $20 | New Hot Spot | Outdoor Seating
250 E. Blithedale
American
Yes, there are plans in the works for another Marin location but for now, Mill Valley will be the sixth location from the San Francisco-based company. The self-proclaimed micro food hall offers takeout and delivery from Bay Area restaurant brands, including Oren's Hummus, The Melt, Sushirrito, Proposition Chicken, The Plant, Wise Sons and Fiorella.
Grab 'n Go | Happy Hour | Meal Under $20
741 E. Blithedale Ave, Mill Valley
Chinese
The second outpost of a no frills, family-friendly restaurant (the first is in San Francisco's Inner Richmond District) from chef Brandon Jew features nostalgic Chinese-American fare chef grew up eating, like kung pao chicken and crunchy cabbage salad, reimagined for today's diners. The vegetable-forward and vegan-friendly approach means sweet and sour cauliflower, mushroom ma po tofu and kung pao tofu are given equal billing and care.
Grab 'n Go | Kid-friendly | Meal Under $20
173 Throckmorton
Californian
The San Francisco-based fast-casual salad, sandwich and bowl restaurant chain is a B Corp with legit local and sustainable ethos built into the brand. Look for an extensive ingredient list and in-house preparations of grilled chicken and other items in a Puebla salad with spiced sweet potatoes and roasted poblano dressing, a classic crispy chicken sandwich on a challah bun and a vitamin-packed kids' menu. An outdoor courtyard dining area is walled off from the street.
Grab 'n Go | Kid-friendly | Meal Under $20 | Outdoor Seating
590 E Blithedale, Mill Valley
Californian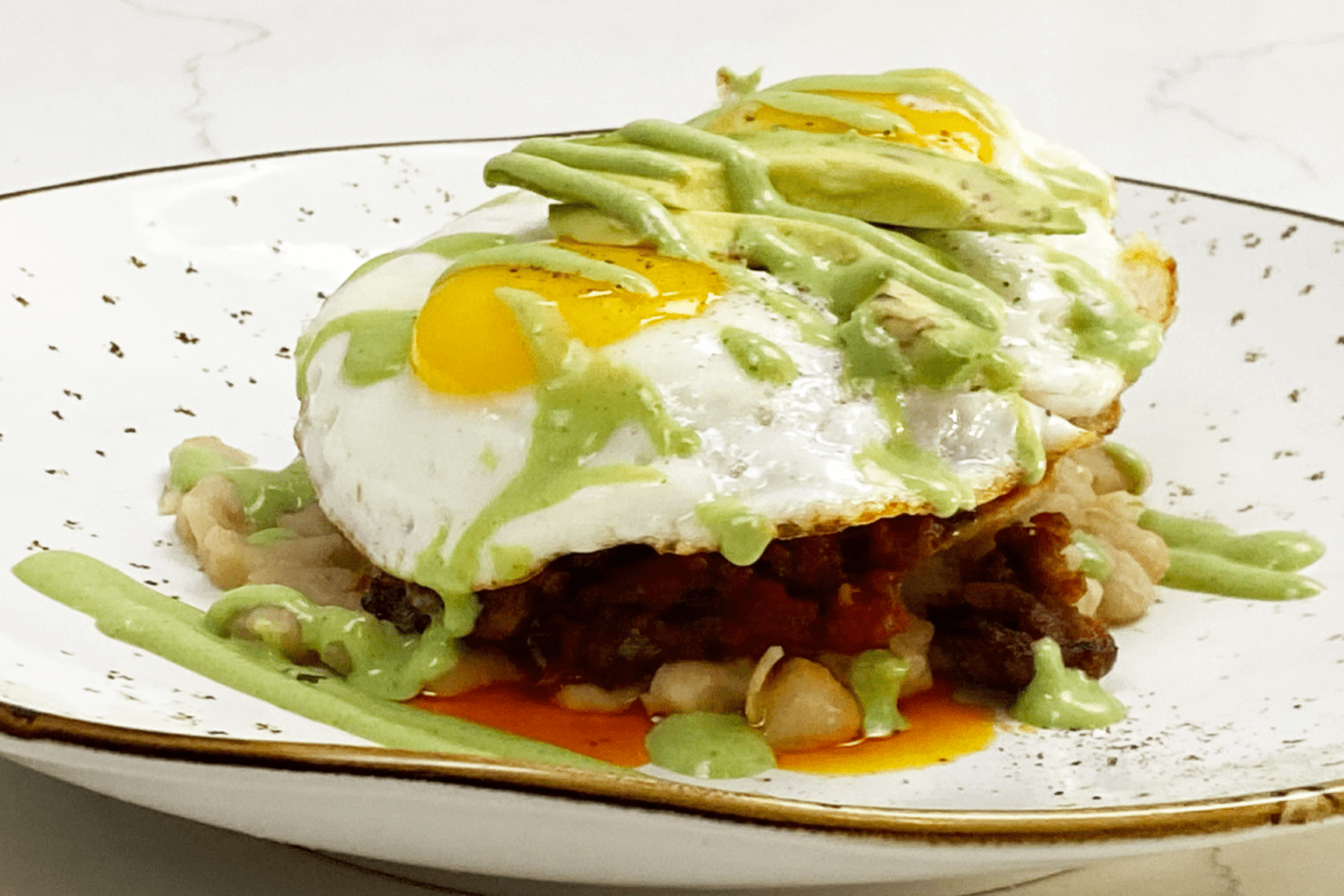 The bistro along 'el paseo' exudes the same charm as its predecessors with an updated, New American menu from Chef Brandon Breazeale. Look for seasonal takes on seafood and meaty proteins, like chard-wrapped, oil-poached halibut with burnt shallot puree and maitake mushrooms or duck breast au jus with Brussels sprouts. Sip a classic cocktail in the Paseo bar or savor an all-American dessert of peanut butter semifreddo in one of the inviting exposed brick and wood dining rooms.
Date Spot | Full Bar | Happy Hour | Outdoor Seating | Private Party Room
17 Throckmorton Ave, Mill Valley; 415.888.3907
Italian
A fireplace lounge and open format concept invites lingering over refreshed menu items such as house made ravioli with lemon cream and citrus gremolata, roasted mushroom pizza with taleggio fonduta and black truffle oil or roasted salmon with artichokes and Calabrian chili in expanded indoor spaces and on the patio with views of Shelter Bay. House made products, such as fresh pastas, sauces, dipping oils and wines from Piatti Provisions mean the same ingredients in the rigatoni Bolognese are now available for home cooks.
Date Spot | Full Bar | Grab 'n Go | Kid-friendly | Outdoor Seating
625 Redwood Hwy, 415.380.2525
Italian
Family owned for over 35 years, Piazza D'Angelo evokes a traditional trattoria dining experience. Enjoy a variety of house-made pastas, meat and seafood dishes, wood-fired pizzas, and gluten-free offerings with organic and locally sourced ingredients. A back patio and newer front patio provide ample outdoor dining space.
Brunch | Full Bar | Kid-friendly | Outdoor Seating | Private Party Room | Round Tables | Watch the Game
22 Miller Ave, 415.388.2000
Italian
Besides its popular thin-crust pizzas, this Strawberry Village restaurant serves seasonal dishes like Tuscan fried chicken with spicy honey, burrata with crushed sweet peas and toasted focaccia, and ricotta gnocchi with sun-dried tomato cream. There's ample space to enjoy your meal in the front courtyard, too.
Brunch | Dogs Welcome | Full Bar | Grab 'n Go | Kid-friendly | Outdoor Seating | Watch the Game
800 Redwood Hwy, 415.383.0600
Mexican
BOC Mexican
With a chef from Mexico City, Playa's food offers traditional dishes with modern flavors and presentations. A Little Gem salad sparkles with tomatillo dressing and enchiladas shine from a glossy coating of house made black mole and micro greens. The bar highlights exceptional tequilas and mezcals but the el Slushie and house margarita have legions of fans and are perfect for sipping on the large, heated back patio. Weekend lunch is available.
Brunch | Date Spot | Full Bar | Happy Hour | Outdoor Seating | Watch the Game
41 Throckmorton Ave, 415.384.8871
Indian
Owned and operated by the Dhindsa family, this restaurant emphasizes healthy, organic, sustainable eating in choices like chicken pakora, vegetable biryani, and basil garlic naan foods, with options for the vegan and gluten-free. At lunch, the thali menu lets you try several Indian dishes at once. All of it is available for dining on their outside patio.
Grab 'n Go | Kid-friendly | Outdoor Seating
24 Sunnyside Ave, 415.384.8241
Japanese
Full Bar | Grab 'n Go | Kid-friendly
Robata translates as "by the fireside"; fittingly, many dishes here are cooked on an open fire and served in appetizer-size portions to pass around the table. Try the grilled rice balls and beef kushi to get a sense of the smoky flavors. Or simply order your own sushi or entree from the menu to enjoy on the patio or in the traditional dining room.
591 Redwood Hwy, 415.381.8400
American
Hidden behind Good Earth and Walgreen's in a parking lot at Tam Junction, this coffee shop is a vintage diner with a small-town feel. The mix of Mexican and traditional breakfast fare hits the comfort food spot, gussied up with organic and local goodies like eggs from Tennessee Valley neighbor, Woolley Egg Ranch. Try them in the Roto–soft eggs and house made chorizo with French fries– or a classic diner dish, two eggs your way. You can get gluten-free bread from Green Gulch, too.
Brunch | Dogs Welcome | Grab 'n Go | Meal Under $20 I Outdoor Seating
221 Shoreline Hwy, 415.388.9085
Puerto Rican
This Marin favorite serves up everyone's favorite Puerto Rican cuisine, including Creole prawns, mofongo maduros, and tostones, and a chuleton sandwich on French bread. The line for takeout can get long, but at least it's outside.
Grab 'n Go | Kid-friendly | Meal Under $20
401 Miller Ave, 415.380.1986
American
Bay Area chef Rick Hackett (Bocanova, Florio) redesigned the menu to feature South American and New Orleans-inspired dishes with a seasonal focus at Sweetwater Music Hall's refreshed restaurant. An extensive collection of whiskeys and craft cocktails pays tribute to independent music venues and the 50-seat outdoor patio was redone to reflect how we dine today.
Brunch | Date Spot | Full Bar | Outdoor Seating
19 Corte Madera Ave, 415.388.3850
Italian
With views of Mt. Tamalpais from the covered, heated patio, this Cal-Italian spot known for its local sourcing also features two fireplaces and a full bar serving craft cocktails, wine and beer. The difference is in the dough, small batch, housemade gluten-free and 48-hour Neapolitan pizza doughs, plus large salads, pastas, and vegan and vegetarian items. The Brussels sprouts are super-crispy and not to be missed.
Dogs Welcome | Grab 'n Go | Kid-friendly | Outdoor Seating | Private Party Room | Watch the Game
477 Miller Ave, 415.388.7437
American
Owner Dez Fiedler's devotion to micro-produced and local beer is evident from the 30 taps and a robust can program including Socks and Sandals from Humble Sea in Santa Cruz, and experimental bottlings, like Barebottle Brewing's Tangberry Typhoon, all easy to pair with pizzas from Pizzahacker. Grab your fleece to sip one by a fire pit on the huge backyard patio where live music is often on offer and a kids play area beckons.
Dogs Welcome | Grab 'n Go | Kid-friendly | Meal Under $20 | Outdoor Seating | Private Party Room | Watch the Game
226 Shoreline Hwy, 415.888.3544
Thai
The kee mao noodles, pad thai, and fresh rolls stuffed with beets and herbs have a dedicated following as does the extensive bar menu (try the Amazing Mai Tai) at this spot tucked away in the back of Strawberry Village. It is takeout only, for now.
Dogs Welcome | Full Bar | Grab 'n Go | Kid-friendly | Outdoor Seating
615 Strawberry Village, 415.383.3444
American
This is a popular spot for organic and non-GMO cold-pressed juices, snacks and ready-to-eat meals, plenty of gluten-free, grain-free, and low-glycemic-index choices, and even raw desserts. Try the namesake salad or give the cashew milk with cinnamon and vanilla a shot to see what Urban Remedy is all about. Delivery and ordering only via their app here.
Dogs Welcome | Grab 'n Go | Kid-friendly | Meal Under $20
15 E Blithedale Ave, 415.383.5300
Californian
After a pop-up series, Stacey Waldspurger's burgeoning cottage bakery business moved into a permanent space downtown with veggie-topped focaccia, frangipane tarts, blueberry cream muffins, chocolate cookies, cranberry-ginger scones and other Euro-American treats. A small coffee menu (hot and cold brew) complements the menu.
Dogs Welcome | Grab 'n Go | Kid-friendly | Meal Under $20
31 Sunnyside, Mill Valley
Californian
Gather 'round the fire pit in front of the restaurant at the Lumber Yard or hang out at the long bar for a pre-dinner glass of wine before sampling one of the many dishes curated to reflect the bounty of Marin. The Stemple Creek Ranch burger and fresh pastas are matched with a bevy of simply prepared, easy to share dishes (like spicy rock cod lettuce cups or lamb riblets) that reflect chef Kyle Swain's careful sourcing and focus on local flavor.
Date Spot | Dogs Welcome | Full Bar | Outdoor Seating
129 Miller Ave, 415.888.2406
---