KNOW YOUR CBD
You can get a shot of it in your coffee (usually for about $4 more a pop) or feed infused treats to your dog or cover your face with it. That's right, it's CBD, marijuana's non-psychoactive yet active ingredient. Credited with everything from alleviating anxiety and improving sleep to relieving chronic pain, this cannabinoid is flooding the market in the form of tinctures, balms, edibles and other products. But is there truth behind the hype? Many experts and industry vets say yes. "Navitas has been a big believer in the power of hemp — we've produced and sold hemp seeds and powder for nearly a decade," says its CEO, Zach Adelman, who founded the company in 2003. "We've done extensive research and work, from sourcing of ingredients, including hemp CBD, to helping consumers understand how CBD can address stress, anxiety and inflammation."
MEANINGFULLY CONNECT
"There was a study that tracked 7,000 people for 10 years and tried to determine what variables that were present on day one that could predict, in the strongest way, when people would die or fall ill, and smoking was number three, which was quite a surprise," says Dr. Eric M. Verdin, the president and CEO of the Buck Institute for Research on Aging. "The most important variable was loneliness and the relationship with first-degree relatives or friends." So if you've been meaning to contact that family member or friend, maybe it's time to pick up the phone.
PROTEIN CHOICE
People can't seem to get enough of alt-meats. Even Burger King, which still claims its patties are 100 percent beef, is currently offering a plant-based Impossible Whopper. Now there's another contender that's potentially even healthier and lower in sodium: crickets. Packed with micronutrients and healthy fats, the jumpy bugs are getting a rep as some of the most sustainable and water-efficient sources of protein on the planet. That may not be meatless in the strictest sense, but "we actually have a lot of vegetarian customers," says Leslie Ziegler, the Marin-based co-founder of San Francisco's Bitty Foods, a company that makes a cricket-based flour, "simply because they have such a hard time getting protein in their diets." Crickets also contain bioavailable vitamin B12, another nutritional selling point.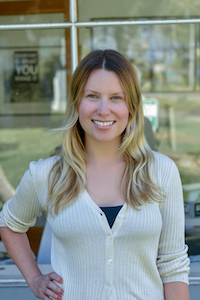 Kasia Pawlowska loves words. A native of Poland, Kasia moved to the States when she was seven. The San Francisco State University creative writing graduate went on to write for publications like the San Francisco Bay Guardian and KQED Arts among others prior to joining the Marin Magazine staff. Topics Kasia has covered include travel, trends, mushroom hunting, an award-winning series on social media addiction and loads of other random things. When she's not busy blogging or researching and writing articles, she's either at home writing postcards and reading or going to shows. Recently, Kasia has been trying to branch out and diversify, ie: use different emojis. Her quest for the perfect chip is never-ending.